NEWS
Chris Harrison Says Bentley Williams "Messed" With Ashley Hebert's Head on 'Bachelorette'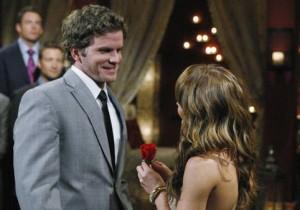 The Bachelorette host Chris Harrison isn't upset that Bentley Williams came on the show or decided to subsequently leave the show, but he is mad that the contestant "messed" with Ashley Hebert's head.
OK! NEWS: BACHELORETTE ASHLEY HEBERT ALMOST LEFT SHOW AFTER BENTLEY WILLIAMS HEARTBREAK
"My issue is he appears to have come on the show with bad intentions, and when he decided to leave, he messed with Ashley's head by leading her on and letting her believe that there's still a chance for them to be together," Chris wrote on his blog about the show for Entertainment Weekly. "He knew Ashley had fallen for him, and instead of just leaving and letting her go he took one last inappropriate shot by ending it with that ridiculous 'dot-dot-dot' garbage."
Article continues below advertisement
And Chris thinks Ashley was only trying to be as open as possible to finding love on The Bachelorette, but ended up getting hurt.
"She just never figured there would be a guy like this who would take advantage of that in such a negative way," he explained. "I've talked to her this week and I know she feels foolish for being taken advantage of, but she shouldn't."
"Yes, she made the decision to keep him around, but I understand why," Chris wrote. "You have to open yourself up to really make this work and that's exactly what she did."
OK! NEWS: FRIENDS FEAR BACHELORETTE ASHLEY HEBERT IS IN TROUBLE
Chris explained that whomever stays or goes is up to Ashley entirely.
"She made the decision to allow him on the show that first night," he wrote. "After Ashley received the texts warning her about Bentley, we offered her the option of not even having to meet the guy, but she decided to give him a shot."
Now, Ashley has 12 guys who are competing for her love.
"They really don't understand just how much Ashley had fallen for Bentley," Chris said of the remaining contestants. "As we move forward this will be the dilemma we deal with."