NEWS
Chrissy Teigen's Tongue Is 'Falling Off' From Too Many Sour Candy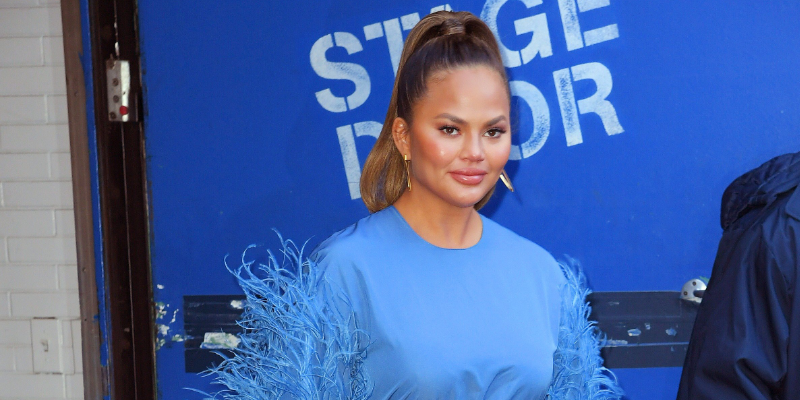 Pregnancy can cause women to crave the weirdest things, and for Chrissy Teigen the go-to snack is apparently sour candy.
It might not be such a good idea for her to continue, as she posted a video on Instagram with the caption "Fair warning: Do not continue this video if you're squeamish."
It seems like the wife to singer John Legend has been tucking into so many sour candies that her tongue is starting to peel.
Article continues below advertisement
HEATHER RAE YOUNG SLAMS CHRISSY TEIGEN'S COMMENTS ABOUT HER JOB: 'YOU CAN COME TO OUR OFFICE'
In the video she says: "I told you I'm eating so much sour candy that my tongue is falling off. Look at this. It's literally falling off because I eat so much in the night. I eat sour straws. I suck on them and then after them, I have my Blow Pops. It's just falling off, my tongue."
As a result of the culinary injury, the model is struggling to eat proper food. Her tongue has been so damaged from the sour residue that consuming almost anything else is just painful.
In the video she complains about not being able to eat her dinner. "I'm trying to eat my noodles, but it's so painful. It's hard to eat anything hot, spicy especially. I don't know how to eat it. I think I'll have to put saran wrap on my tongue or something, like a tongue condom of some sort," she says.
JOHN LEGEND AND CHRISSY TEIGEN LIST THEIR BEVERLY HILLS HOME AT $23.95 MILLION!
Teigen has apparently been eating the acidic sweets since Sunday, as she asked on Twitter: "Are there any lesser-known candies you guys I think I should be eating? peanut butter take 5 was extremely eye opening for me. I am a crazy candy freak and while I prefer sour, I'm open to anything."