NEWS
Cody Simpson On That One Time He Serenaded His Girlfriend Gigi Hadid in NYC's Central Park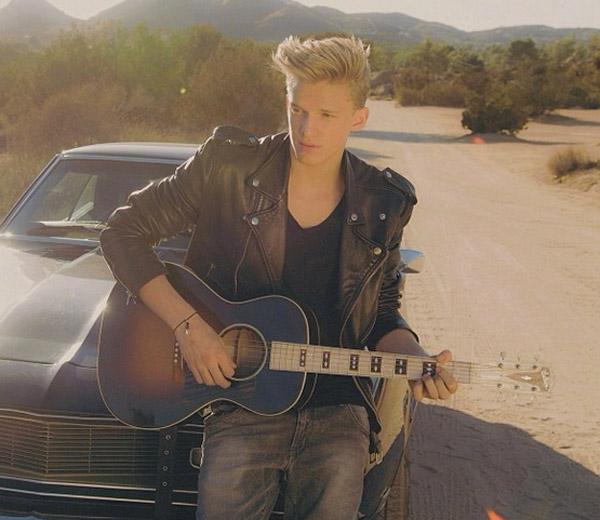 Cody Simpson just debuted his new music video for "Love" last week, and now it all makes sense as to why the Australian heartthrob wanted to release the video in time for Valentine's Day—the guy's a total hopeless romantic! Cody chatted with us exclusively about his girlfriend, Gigi Hadid (Yolanda Foster's daughter), the super romantic date he planned for her in NYC, how he keeps the relationship strong despite the long distance, and what their plans are for V-day this year. As for his music? Well, let's just say Cody is already in the studio and has plans to release new tunes sooner than you think...
Article continues below advertisement
Poll: Vote For Cody Simpson's "Love" As Best New Song of the Week
OK!: So you just ended your Acoustic Sessions tour. What have you been working on since the tour wrapped?
Cody Simpson: Well, I'm in the studio. I just started work on some new stuff. I'll be looking to pop out a new single next month. And I'm just kind of experimenting with the new album and trying to get something out later this summer. And I'm probably going to take the Acoustic Sessions tour to a couple more countries around the world this summer. Hopefully Europe, hopefully South America and hopefully Australia too.
OK! Exclusive: Cody Simpson Dishes on Working With Scooter Braun
OK!: Awesome, lots of plans. Can you tell me about the video you just released for "Love?"
CS: It was awesome. We filmed at a good friend of mine's house. We came up with this cool concept. Cast a young kid that looked like me when I was 9 or 10 and a girl to match and film some cute scenes with them. And then find a cool location like a little hippie location to film with myself and Ziggy Marley. I really wanted to get a video out for Valentine's Day and this video and song is perfect for that.
Article continues below advertisement
youtube=https://www.youtube.com/watch?v=EY5AmodX2Vg&w=640&h=360
Photos: Cody Simpson And More Pics of Celebs in the Bath
OK!: I know you're in a relationship with Gigi Foster (Yolanda's daughter). How do you do the long distance thing?
CS: We do our best to make it work. We have a lot going on obviously. She's a model, her modeling career is blowing up and I'm busy making music. She lives in New York so even if I have to take a red eye for a day, that's something that I've been doing. She would come to LA sometimes. We'll never go more than say 2 weeks, 3 weeks at the most without seeing each other. The long distance stuff is hard but if it's something that means enough to you then it's easy to make it work, you know?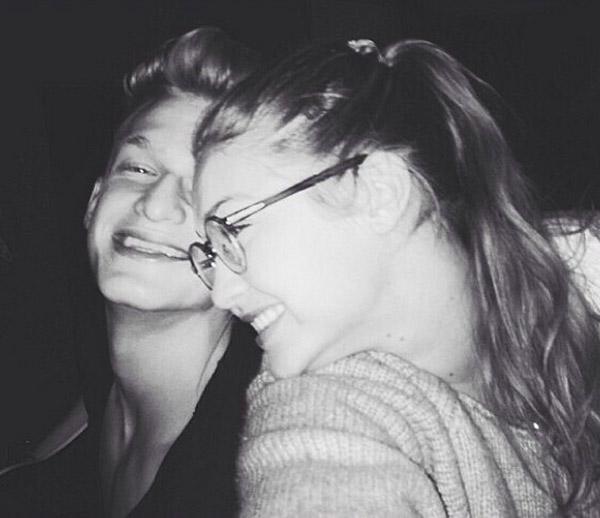 OK!: You're going to be apart on Valentine's Day, but are you going to send Gigi roses or something?
CS: I'll definitely do that. On the day that we had our six month anniversary, I sent her six dozen roses (Laughs). I'm probably going to do something similar this time around, ay. I hope to do something special on the actual day that we get to be together too. I like to do romantic things in New York. I have a bunch of restaurants that I love to go to and things like that.
Article continues below advertisement
OK! Exclusive: Which Surprising Celeb Follows Cody Simpson on Twitter?
OK!: What's the most fun date that you've been on together?
CS: Definitely our vacation we had over the Christmas holiday. She came to Australia for a week and then we went to the Caribbean for a week. It was the most beautiful thing. We went to a different island every day. I had the best time of my entire life. But as far as the romantic ones, a lot of it happens in New York City. I spent an afternoon where I went and serenaded her in Central Park and took her to this front row at Romeo & Juliet play with Orlando Bloom so that was a cool experience. It was a really beautiful afternoon.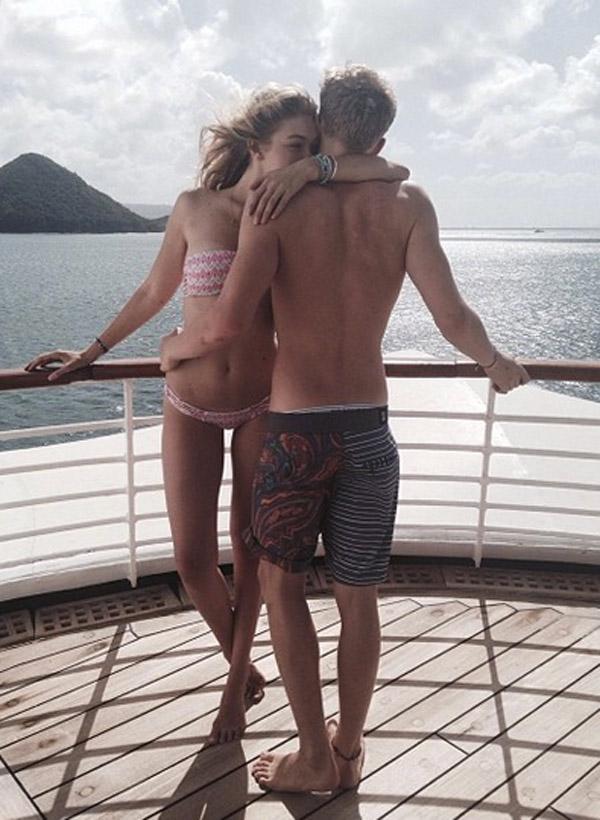 OK!: In your downtime, do you and Gigi watch romantic comedies together?
CS: To be honest, romantic comedies are one of my favorite type of movies ever. I've seen most of them that are under the sun. We watch a lot together, the classic ones like PS: I Love You and things like that.
Photos: See Tons of Pics of Hot Guys on the Red Carpet
OK!: And do you guys watch Real Housewives of Beverly Hills together?!
CS: (Laughs) No, the funny thing is to be honest I've never seen an episode (laughs). I've watched the first five minutes of the one where they did a focus on her with her photoshoots but other than that I haven't seen it and she doesn't watch them either I don't think.
Cody Simpson's new single and video, "Love," is out now, and stay tuned to hear new music from Cody this summer! What' your favorite Cody song? Did you realize Cody was such a romantic at heart? Tweet us @OKMagazine.