NEWS
New Tunes Tues: 5 Songs To Know This Week From Mariah Carey And More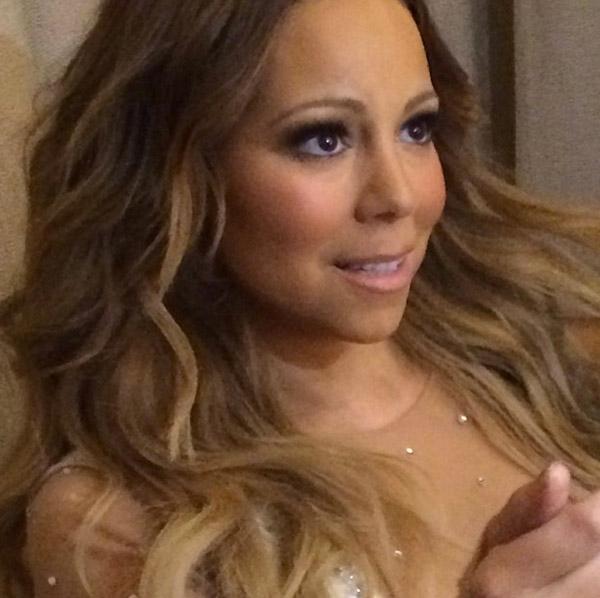 Welcome to New Tunes Tues, where we tell you what newly released songs/albums/music videos etc require your attention immediately. Keep scrolling to listen to this week's must-know new music from Mariah Carey, Cody Simpson and more.
OK! News: Lea Michele Releases an Emotional Song for Cory Monteith
Mariah Carey, "You're Mine." The announcement came this morning of Mariah's newest single, "You're Mine," and her subsequent new album (dropping May 6th). This song is appropriately timed to Valentine's Day and it brings us back to old school MC. Thoughts?
Article continues below advertisement
youtube=https://www.youtube.com/watch?v=_1vkmxydrTY&w=640&h=360
Hot Chelle Rae, "Don't Say Goodnight." These guys have been pretty famous since their song, "Tonight, Tonight," blew up in 2011, but I think 2014 might be 2.0 for these guys. This song is just as catchy and gives off a legit Travie McCoy vibe.
youtube=https://www.youtube.com/watch?v=wK2OUjXzEhY&w=640&h=360
Watch: New Music Videos from Jennifer Lopez and Shakira ft. Rihanna
Article continues below advertisement
Watch: A Classic Performance from Whitney Houston
Lily Allen, "L8 CMMR". Well, the new Girls soundtrack, out today, is shaping up to be pretty awesome. Last week the internet got wind of Miguel's song on the soundtrack, and this week Lily Allen's contribution is getting the attention. I couldn't tell you what those numbers and letters in the title stand for but I'm into the song regardless.
youtube=https://www.youtube.com/watch?v=DT_QfCTwq5Q&w=640&h=360
OK! News: Lena Dunham Reveals Her Book Cover
Enrique Iglesias ft. Pitbull, "I'm a Freak." No need to wrack your brain trying to figure out what a party would look like with Enrique and Pitbull as guests. This video is the guys doing just that and it's just as fun as the song is, which we actually talked about a few weeks ago. Is this perhaps your favorite Pitbull collaboration ever?
youtube=https://www.youtube.com/watch?v=YUiVIPgJA0o&w=640&h=360