NEWS
Special Treatment! Australia At War Over Tom Hanks' Return After COVID Battle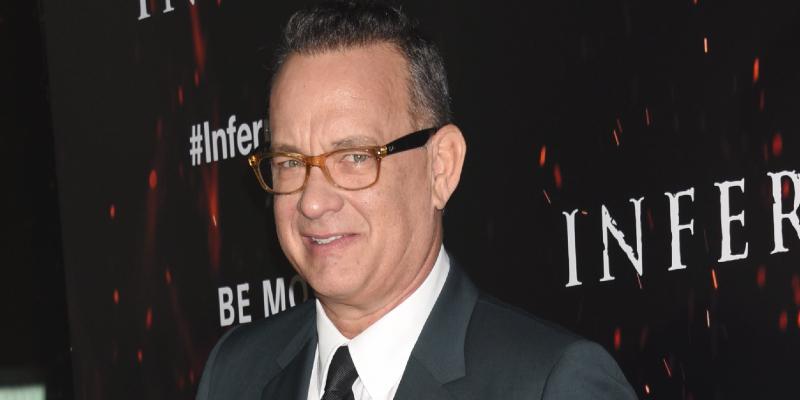 The Australian Federal Government is at war with one its own states who has accused it of "lying" about letting Hollywood megastar Tom Hanks — who previously had COVID-19 in that country — back Down Under to film a movie.
The war of words started last week when the six-time Academy Award winner bypassed strict border roles and entered the tropical paradise Queensland from the United States.
Remarkably, Hanks, 64, was granted permission to self-isolate in a luxury resort on the Gold Coast — instead of undergoing the state's system to lock up visitors in standard hotels.
Article continues below advertisement
VANESSA HUDGENS, HAILEY BIEBER AND OTHER CELEBS OUT & ABOUT WITH FACE MASKS ON
The federal government said Hanks, who is filming Baz Luhrmann's Warner Bros. Elvis movie (playing the role of the King of Rock & Roll's manager, Colonel Tom), should not have been treated differently than any other traveler trying to enter Australia.
But Queensland's Deputy Premier blames the nation's home affairs minister, Peter Dutton, for the lapse in restrictions — while Mr. Dutton blames the state. "Mr. Hanks and his party have not gone into hotel quarantine as other Australians would have to," Mr. Dutton said on Sunday, September 13. "The Queensland Government made separate arrangements for that."
"Mr. Hanks should be treated no differently than somebody else coming back, and that's the basis on which we argue here," he added.
According to Queensland's Deputy Premier Steven Miles, it was Dutton who "was saying that it was us that let Tom Hanks in, when in fact it was him and his own department that let Tom Hanks in."
HALLE BERRY SAYS HER DIABETES PUTS HER 'AT RISK' DURING CORONAVIRUS PANDEMIC
Hanks and wife Rita Wilson contracted the coronavirus in the United States, or in transit from there, and spread it into Queensland in March.
Article continues below advertisement
They were isolated in a Queensland hospital during the early stages of the pandemic, as people who have come in close contact with the couple were forced to self-isolate and quarantine.
In April, the Greyhound star got candid about his battle with the infectious disease. "I was wiped after 12 minutes of exercising. I laid down in my hospital bed and just slept," he told the National Defense Radio Show.