PHOTOS
Celebrities Who Have Had Coronavirus — Stars Explain Their Experiences With COVID-19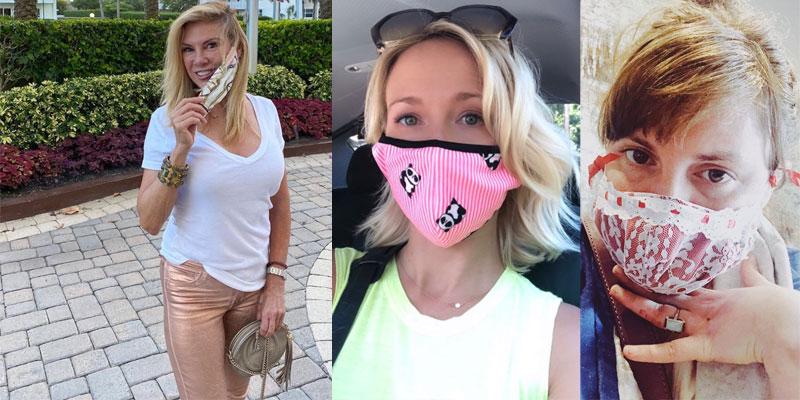 With over 20M cases of coronavirus all over the world, it is clear that A-list celebrities and ordinary people are all equally susceptible to COVID-19.
With the entertainment and sports industry shutting down and few things to do to occupy the mind, these stars have come forward to share their stories and experiences with the novel virus. From celebrities to athletes to royalty, these well-known names have all tested positive for the coronavirus during the pandemic.
Article continues below advertisement
Nick Cannon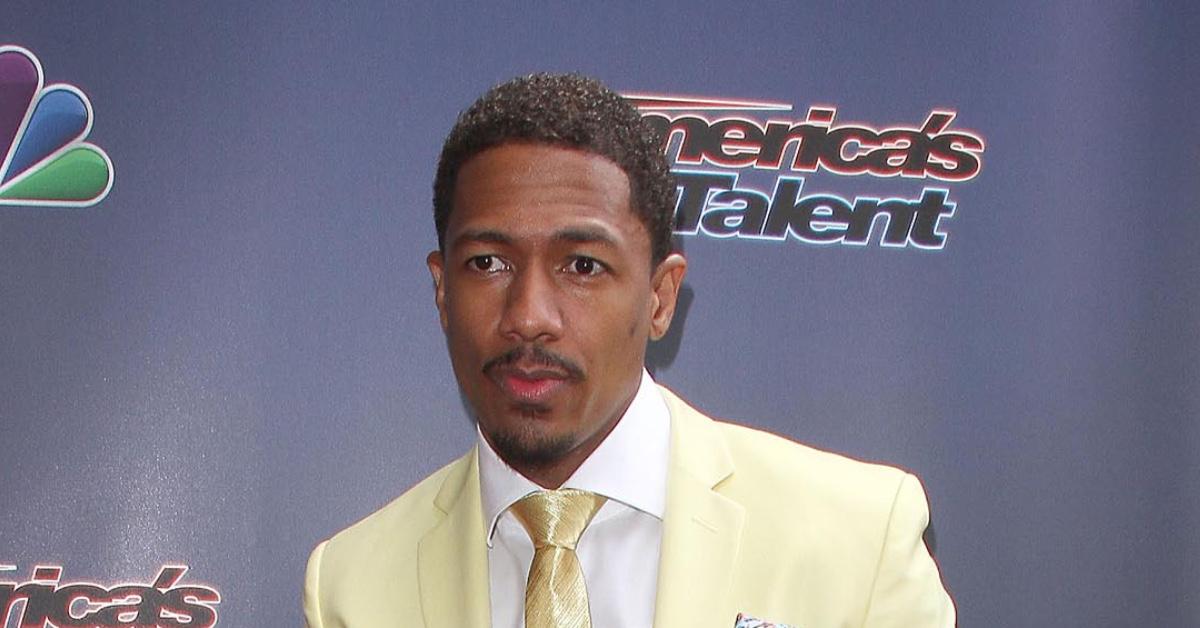 It was revealed that The Masked Singer host Nick Cannon tested positive for COVID-19 on Wednesday, February 3, which means he'll have to miss out on the first few episode of the hit Fox series' fifth season. In the mean time, Niecy Nash will be filling in as temporary host of the competition show, which began production one day after news of Cannon's positive test result was announced.
Following the host switch up, Nash, 50, took to her Instagram Story to share a glimpse into the first day of filming. "This is one of the most fun jobs I've ever had. I can't wait for ya'll to tune in to watch The Masked Singer," she said while on set: "Nick, I'm sending you love and light." 
Article continues below advertisement
Cristiano Ronaldo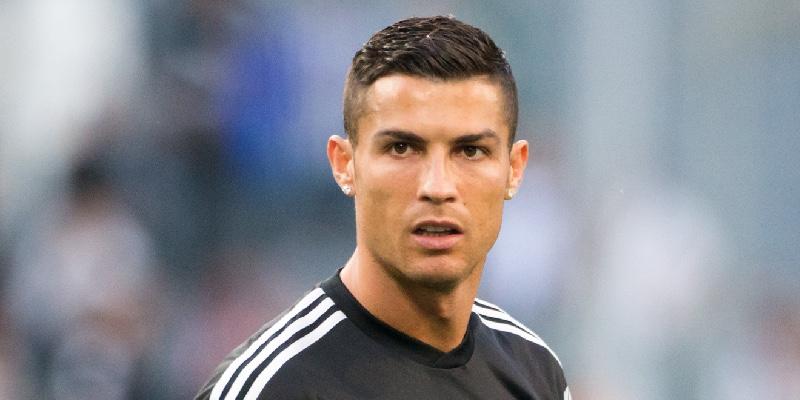 Soccer legend Cristiano Ronaldo tested positive for the novel virus.
According to a statement from the Portugal national team, the 35-year-old is "well, without symptoms, and in isolation." The statement continued, "Following the positive test, the remaining players underwent new tests on Tuesday morning, and all produced a negative result and are available to Fernando Santos for training this afternoon."
Despite feeling fine, the pro player will not compete in the upcoming game against Sweden on Wednesday, October 14.
Article continues below advertisement
Trey Songz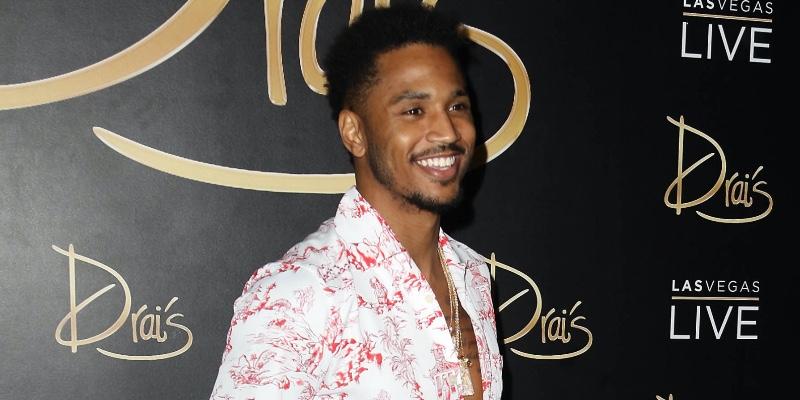 Trey Songz took to Instagram on October 5 to reveal he tested positive for COVID-19.
"I've taken many tests as I'm protesting, food drives, of course I have a very young son at home so I get tested periodically. And this time, unfortunately this time it came back positive," the "Mr. Steal Your Girl" singer told his fans in the Instagram video. "7.5 million Americans have contracted COVID. One out of a thousand Black people have died from it."
The 35-year-old continued to share he had been cautious during the pandemic since his grandfather died earlier this year from what he believed to be COVID-19 complications. The singer said he is taking the novel virus very seriously and will be self- quarantining at home until he receives a negative test.
Songz thanked his fans for their love and support and encouraged everyone to be safe. He captioned the post: "Down but not out! Stay safe y'all! Wear your mask. Wash your hands."
Article continues below advertisement
Jim Parsons and Todd Spiewak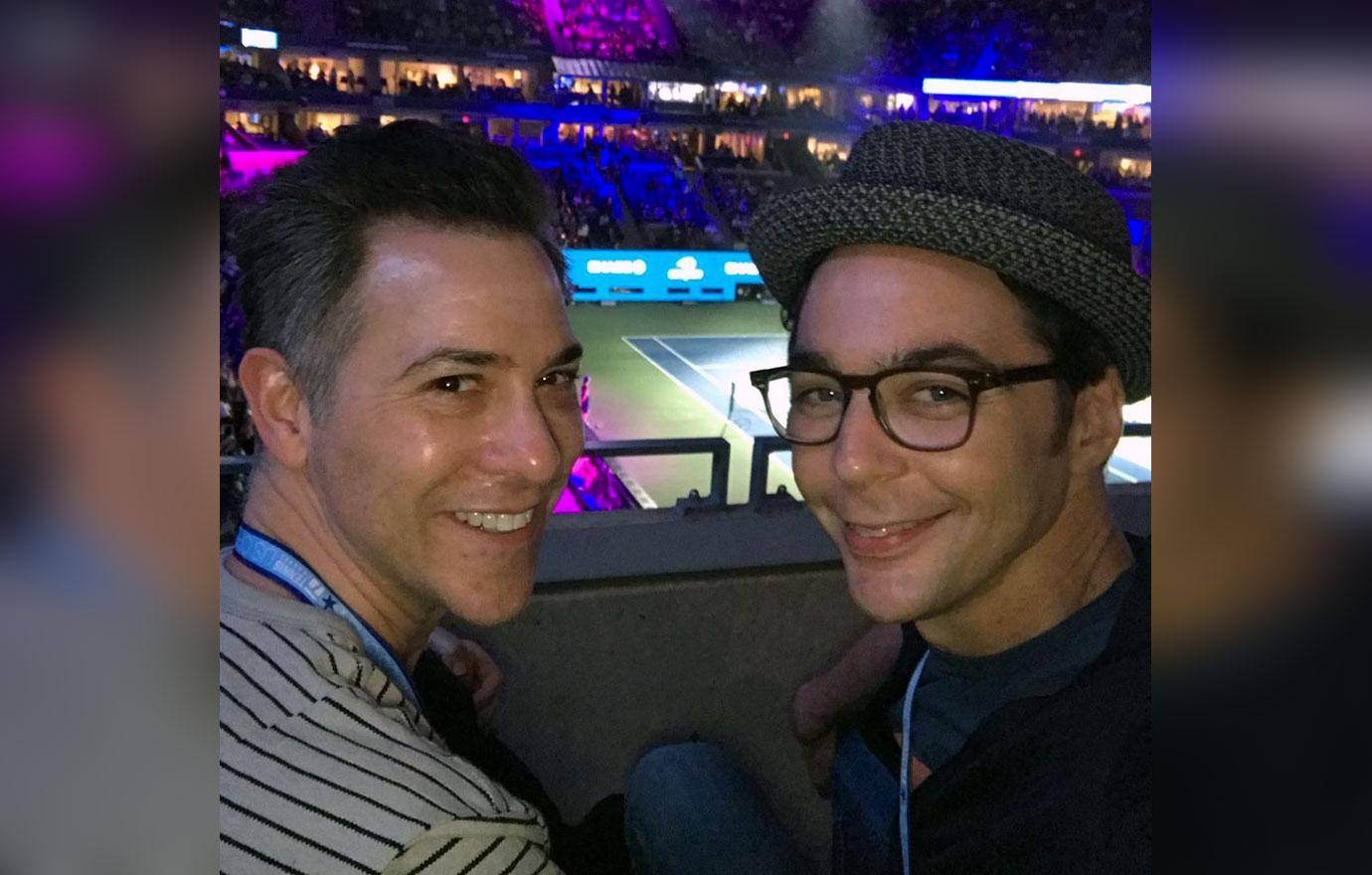 Jim Parsons revealed that he and his husband, Todd Spiewak, contracted COVID-19 earlier this year on The Tonight Show Starring Jimmy Fallon on Monday, September 28.
"I'd say it was mild to medium cases, but it was a lingering thing," the Big Bang Theory star explained. While everyone said to just "quarantine for 14 days," the couple's sickness "stuck around for a month to six weeks."
The actor said that after two weeks, the couple lost their taste and smell. Since Parsons could no longer take pleasure in eating, he busied himself with creative writing and bleaching his hair. However, despite having no taste, the 47-year-old continued to "eat everything." He joked, "It was the definition of wasted calories."
The duo has luckily recovered from the novel virus and the Hollywood actor was able to attend the Emmy Awards earlier in September.
Article continues below advertisement
Nev Schulman and Laura Perlongo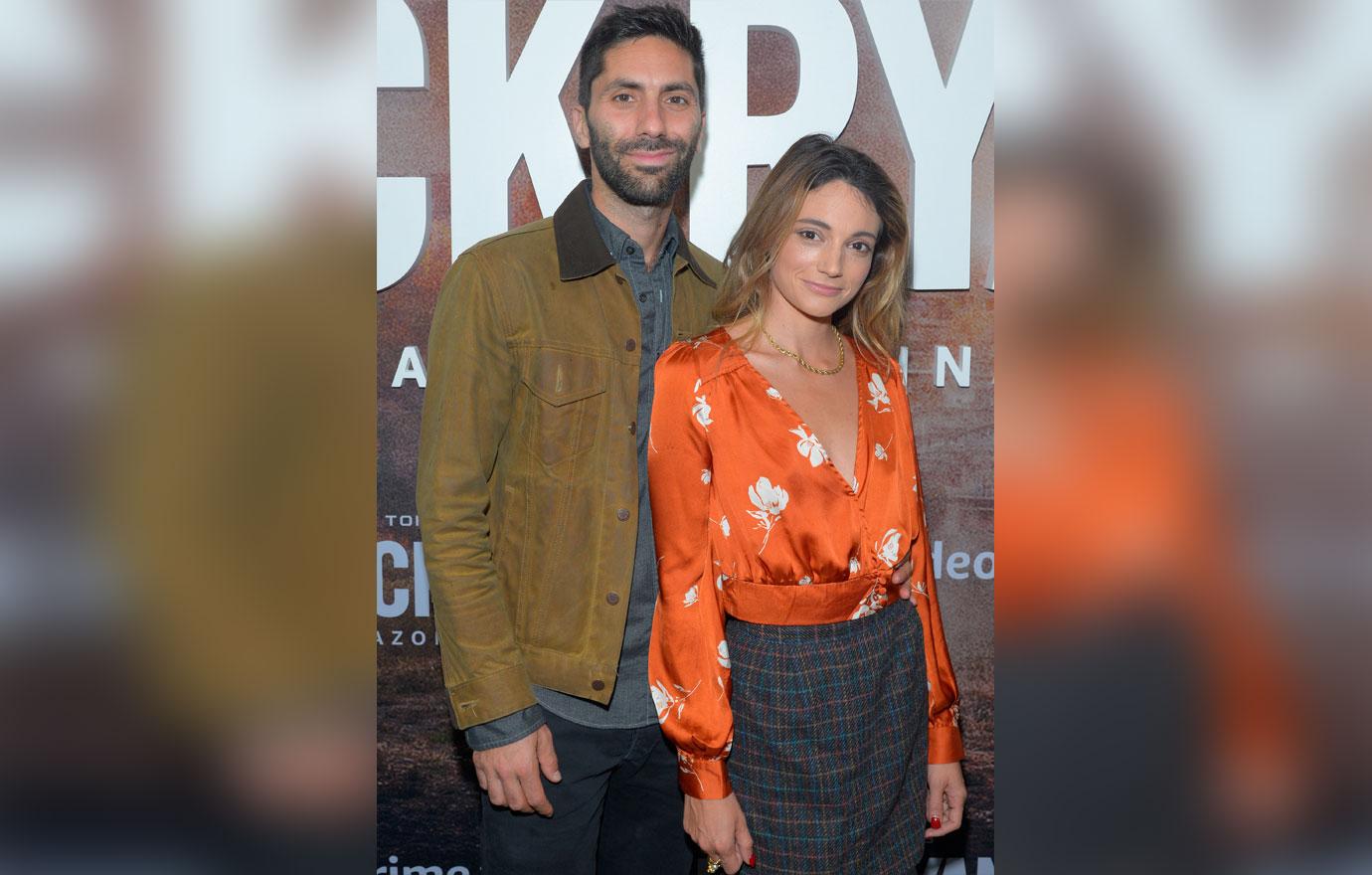 The couple had COVID-19 in March, the Catfish star exclusively told OK!. Luckily, Schulman and Perlongo, 35, "had mild symptoms — and none of the ones that were considered tell-tale signs."
The pair didn't feel "great" and "had some sort of intestinal issues" for a few weeks," Schulman shared. "We subsequently tested positive for the antibodies."
Article continues below advertisement
Neil Patrick Harris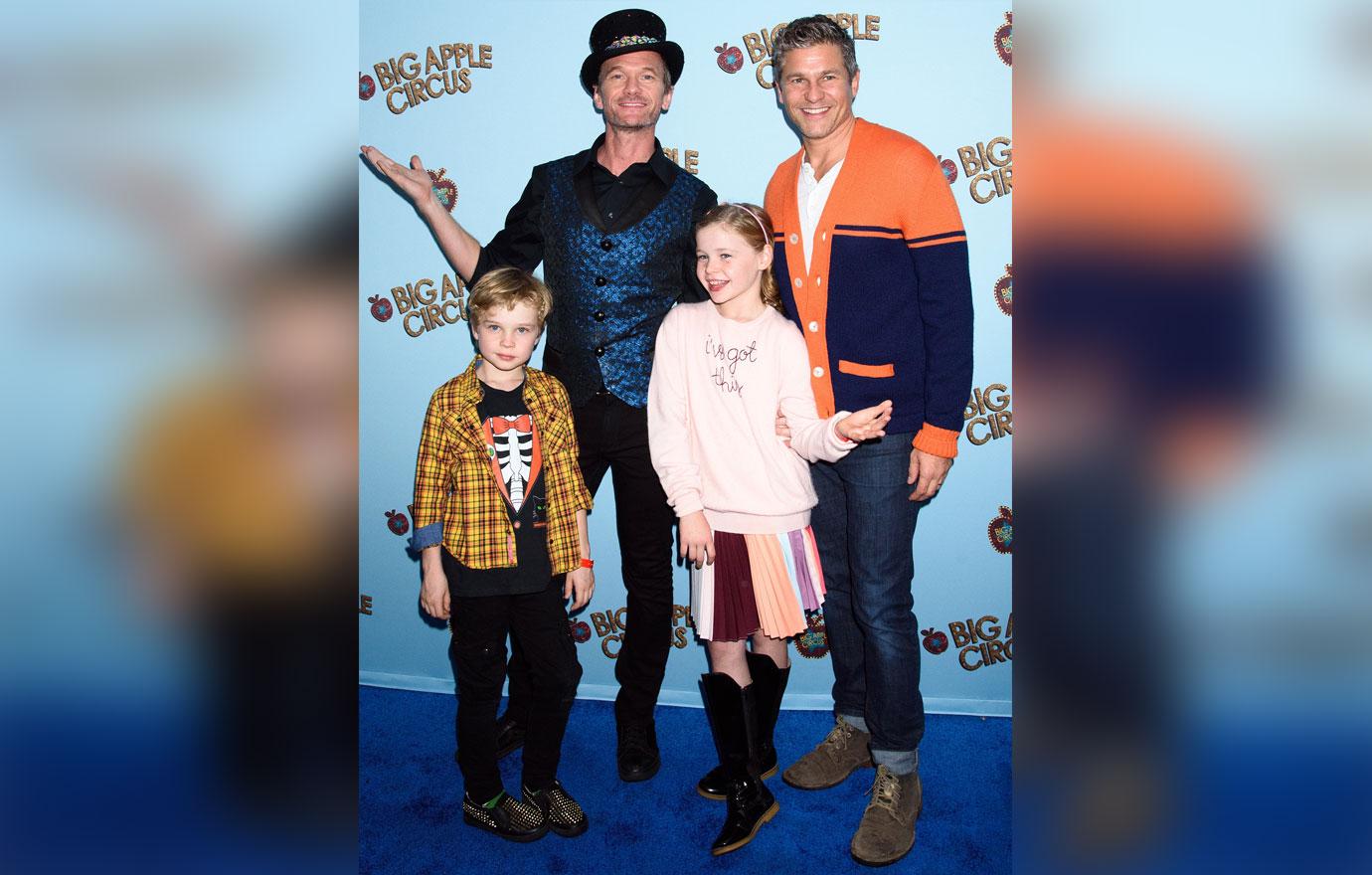 Neil Patrick Harris revealed on the TODAY show on September 15, that he and his husband, David Burtka, and 9-year-old twins, Gideon and Harper, contracted the coronavirus "very early (in the pandemic), like late March, early April."
While the family is "feeling great," the How I Met Your Mother actor explained, "We were doing our best before, and I thought I had the flu, and I didn't want to be paranoid about it. And then I lost my sense of taste and smell, which was a big indicator, so we holed up."
He described the recovery as "not pleasant," but the family "got through it and have antibodies and are feeling good," the 47-year-old said. The happy couple and their children have been taking this time in quarantine to bond and be together.
Article continues below advertisement
Robert Pattinson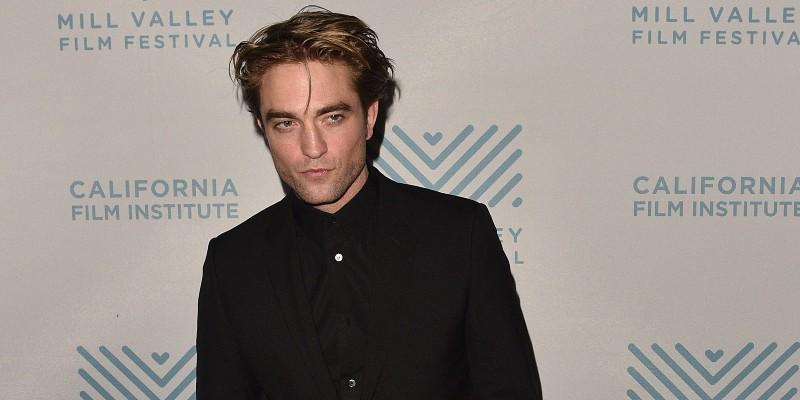 The 34-year-old reportedly tested positive for the coronavirus, causing filming of The Batman to be halted just days after production started up again at studios outside of London.
According to Vanity Fair, Warner Bros. would not comment on any individual worker's health, sharing only this statement: "A member of The Batman production has tested positive for Covid-19, and is isolating in accordance with established protocols. Filming is temporarily paused."
The publication confirmed through a highly placed source that it was the film's leading man who was the individual who became sick.
Article continues below advertisement
Antonio Banderas
The Spanish Oscar-nominated star revealed on his birthday on Aug. 10 that he had been diagnosed with the coronavirus and would be spending his 60th birthday in quarantine.
He sent out a Spanish tweet explaining that he was feeling "relatively well, just a little more tired than usual" and felt confident that he would recover from the virus "that is affecting people around the planet." The Pain and Glory actor noted that he is taking "advantage of this isolation to read, write and rest."
The film producer and director added that he is going to work on finding new ways to give meaning to his life at his milestone age; "to which I arrive loaded with desire and hope. A big hug to all," he added.
Article continues below advertisement
Lena Dunham
On July 31, the Girls actress took to Instagram to open up about her story with coronavirus. She posted a swipe starting with a selfie of her wearing a mask followed by her story explaining her experience during the pandemic.
She captioned her post: My Covid Story.
In the 24-year-old director's post, she wrote: "The fact is, the Coronavirus kills people. We know that. But it will also alter the bodies and lived experiences of so many who are infected, in ways they could never have predicted. In some odd sense, I feel blessed to have entered this experience as a "sick" person; otherwise I don't know how I would have tolerated crossing that threshold from well to unwell. Lots of people are doing it gracefully right not. But worse than that, they're doing it alone."
The Golden Globe award winner continued to describe her painful symptoms of numbed hands, inability to sleep or wake up, loss of taste and smell, inability to breathe after simple tasks, random red rashes all over her body, pounding headaches, and more.
She wrapped up her story with a call to action message: "When you take the appropriate measures to protect yourself and your neighbors, you save them a world of pain. You save them a journey that nobody deserves to take, with a million outcomes we don't yet understand, and a million people with varying resources and varying levels of support who are not ready for this tidal wave to take them. It is critical we are all sensible and compassionate at this time… because, there is truly no other choice."
Article continues below advertisement
Brian Cranston
Emmy winner Cranston revealed he previously had coronavirus and was "very lucky" to have recovered in an Instagram post on July 30.
The 64-year-old American actor explained he had "very mild symptoms," which included "a slight headache, tightness of chest and loss of taste and smell."
The Breaking Bad star told his fans that he was pretty safe during the pandemic and still was exposed to the virus. He encouraged fans to take the correct precautions and continue social distancing.
"We can prevail – but ONLY if we follow the rules together," he said.
Article continues below advertisement
Russell Westbrook
The Houston Rockets guard announced on July 13 that he tested positive for the virus. He, along with dozens of other NBA players, has come forward sharing his experiences and encouraging fans and anyone listening to wear a mask.
"I tested positive for COVID-19 prior to my team's departure to Orlando for the abbreviated NBA season," Westbrook wrote on social media.
"I'm currently feeling well, quarantined and looking forward to rejoining my teammates when I am cleared. Thank you all for the well wishes and continued support. Please take this virus seriously. Be safe. Mask up!"
Article continues below advertisement
Shannon Beador
The Real House of Orange County star took to Instagram on July 24 to reveal she and her three daughters - Sophie,18, and her twins, Stella and Adeline,14 - tested positive for the coronavirus.
The TV personality wrote, "Today, we are Covid positive times 4. The girls and I are blessed to be quarantining in the same home (but isolating in separate rooms). A huge thank you to all of the medical personnel that have been patiently guiding us through this illness. Sending prayers to all of those affected."
56-year-old Beador posted a follow-up video on Instagram July 30 addressing all of the questions she had been asked about her and her family's experiences, which she later discussed during an Instagram Live.
Article continues below advertisement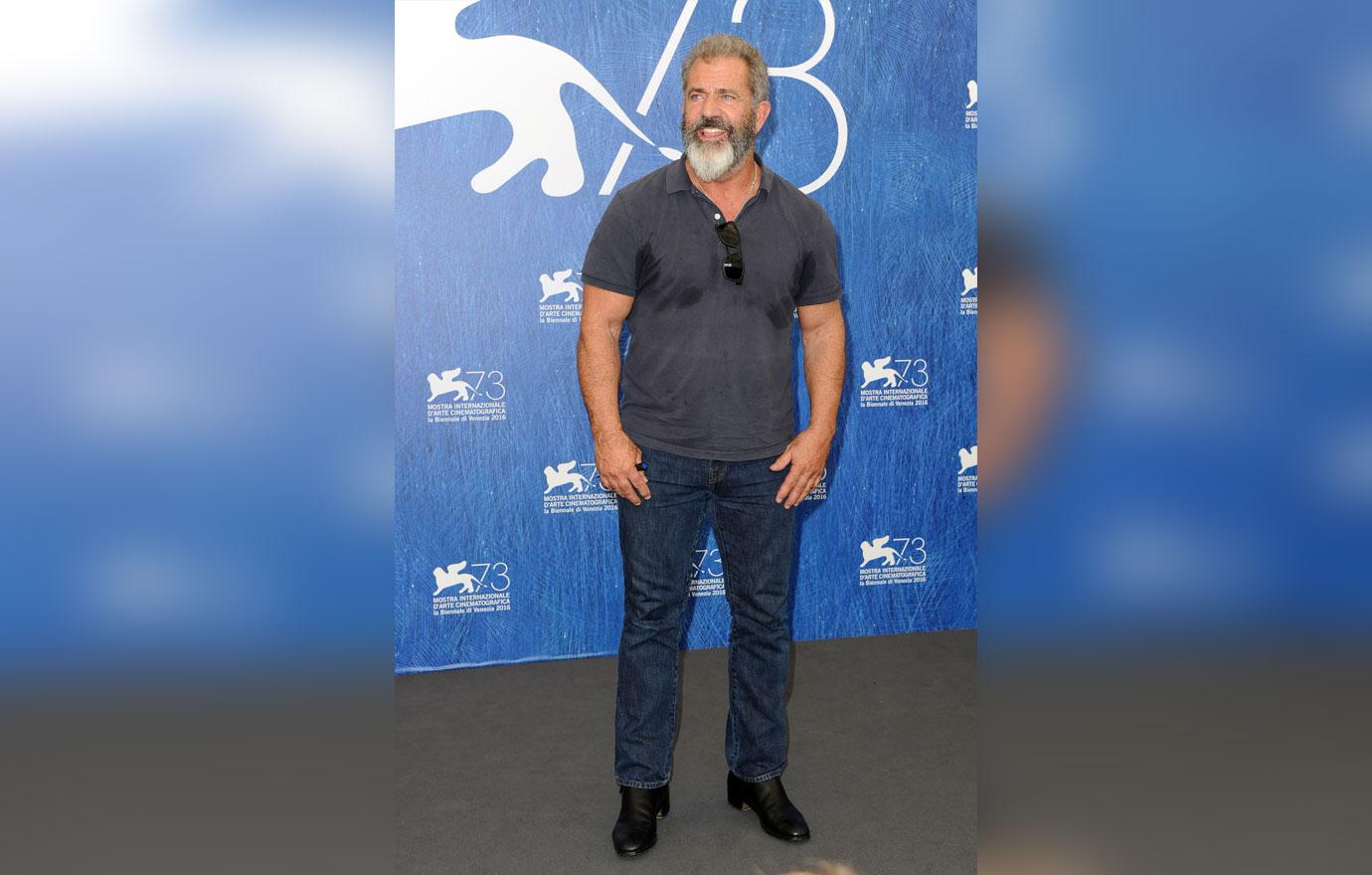 Gibson's representative revealed to Daily Telegraph Australia on July 24 that the Braveheart actor was hospitalized for a week this Spring after contracting coronavirus.
The rep explained, "He tested positive in April and spent a week in the hospital. He was treated with the drug Remdesivir, while in the hospital, and has tested negative numerous times since then as well as positive for the antibodies."
Article continues below advertisement
Alyssa Milano
The 47-year-old actress revealed Sunday, Aug. 9, the shocking side effects of coronavirus. After getting infected in April, Milano posted a video showing several strands of her hair coming out due to the side effects of the virus.
The Charmed actress posted a tweet on August 8 explaining she is what is called a "long hauler."
She wrote: "Last night, I had real heaviness in my chest. I went to the ER just to make sure it wasn't a blood clot. Thankfully, it wasn't. This virus sucks. Please take it seriously."
On August 5 the Who's the Boss? actress posted a photo of herself on Instagram breathing through a nebulizer. She captioned it: "This was me on April 2nd after being sick for 2 weeks. I had never been this kind of sick. Everything hurt."
She continued: "I am POSITIVE for covid antibodies. I had Covid19. I just want you to be aware that our testing system is flawed and we don't know the real numbers. I also want you to know, this illness is not a hoax. I thought I was dying. It felt like I was dying. I will be donating my plasma with hopes that I might save a life. Please take care of yourselves. Please wash your hands and wear a mask and social distance. I don't want anyone to feel the way I felt."
Article continues below advertisement
Anna Camp
On July 21, the Pitch Perfect actress shared with her 1.1M followers her experience with the coronavirus, encouraging her followers to take caution, wear a mask and social distance.
She wrote: "I felt it was my responsibility to share that I ended up getting Covid-19. I have since tested negative, but I was extremely sick for over three weeks and still have lingering symptoms."
The 37-year-old actress continued,  "I was incredibly safe. I wore a mask. I used hand sanitizer. One time, when the world was starting to open up, I decided to forgo wearing my mask in public. One. Time. And I ended up getting it."
The Mad Men actress ended her caption saying, "I'm lucky. Because I didn't die. But people are. Please wear ur mask. It can happen any time. And it can happen to anyone. Even that one time you feel safe."
In her most recent post, the South Carolina-born actress poses with her man, Michael Johnson, looking cuddly and extremely happy with a sunset in the background. The two adopted a pup together, which is seen in the swipe Instagram post as well.
Camp captioned the photo: "You never know just where you'll end up, so happy it's with you and our brand new pup."
Article continues below advertisement
Ramona Singer
People Magazine reported on July 1 that The Real Housewives of New York City star and her daughter, Avery Singer, both tested positive for the virus.
Singer told the magazine, "I just wanted to stay in bed all day. I felt very tired, and I also had severe headaches."
The 63-year-old TV personality and her daughter were tested for the antibodies in May but the Bravo star revealed she wasn't feeling well and had symptoms back in February but wasn't tested at that time. She was previously diagnosed with Lyme Disease around the same time.
"We kept her quarantined in a separate part of the home because, not realizing I had already been sick, I was afraid my Lyme disease had weakened my immune system and I would be more vulnerable to catching an illness," said the media personality.
Article continues below advertisement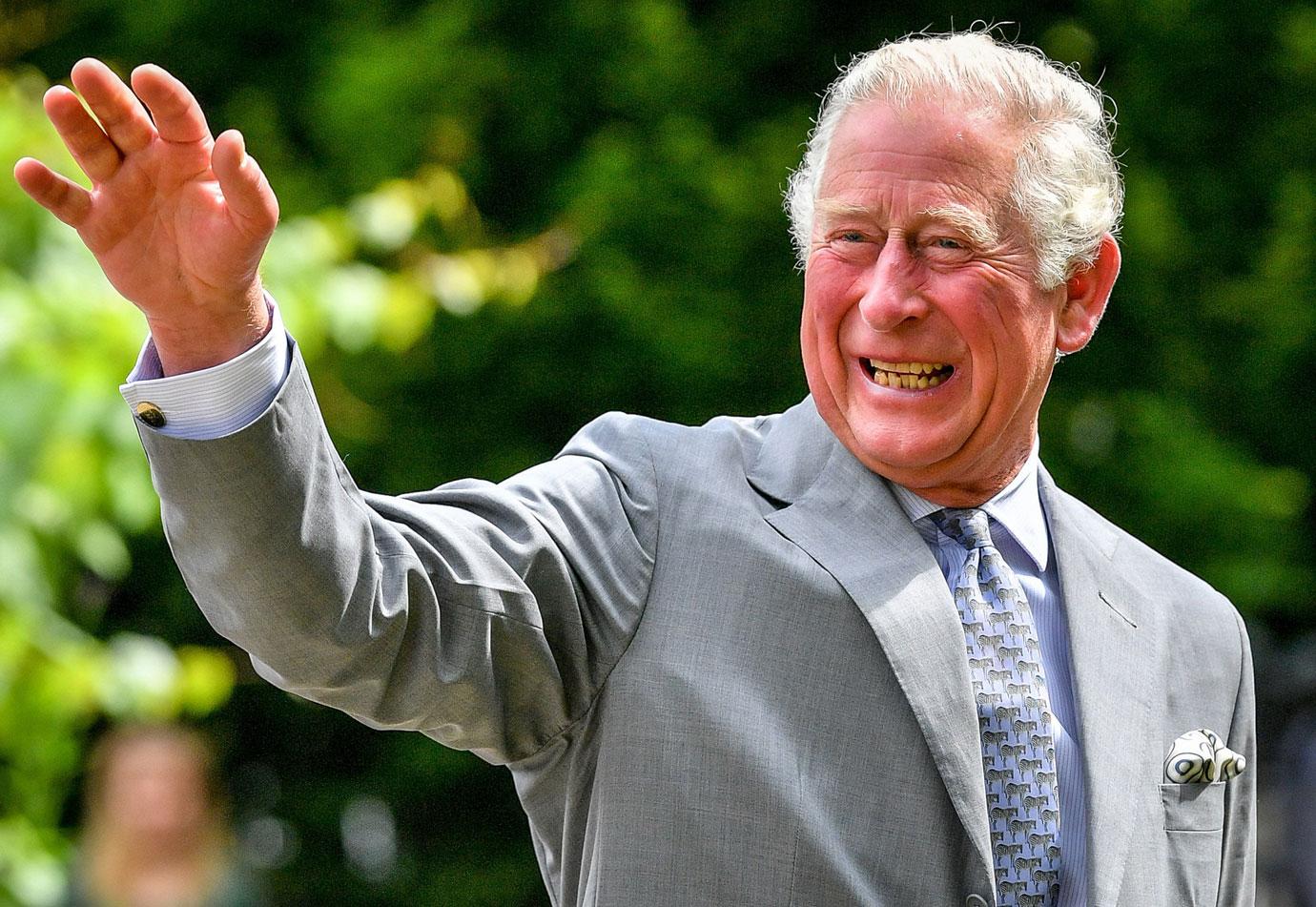 The Prince of Wales tested positive for coronavirus but luckily was experiencing mild symptoms. The 71-year-old spent a week quarantining at his Birkhall home on the royal Balmoral estate in Scotland.
A Palace official spokesperson said, "Clarence House has confirmed today that, having consulted with his doctor, the Prince of Wales is now out of self-isolation."
Article continues below advertisement
J Balvin
The Colombian singer revealed Thursday night, Aug. 14 that he is currently recovering from the coronavirus.
While accepting an award for the 'Roja' music video at the Premios Juventud 2020, J Balvin opened up about the novel virus.
"At this moment, I'm just getting better from COVID-19. These have been very difficult days, very complicated. Sometimes we won't think that we'll get it, but I got it and I got it bad," said the 'Mi Gente' singer.
He urged his fans to be careful and take the virus seriously as he spoke on a recorded message from Colombia.
"My message to those that follow me, young fans and people in general is to take care. This isn't a joke. The virus is real and it's dangerous," he said.
Article continues below advertisement
Tom Hanks & Rita Wilson
Hanks is one of the most well known faces of coronavirus and he and his wife, Rita Wilson, spoke honestly about their very different symptoms and recovery processes.
The Forrest Gump actor went public with his illness on March 11 via twitter. Fans followed closely as the Greyhound actor and Sleepless in Seattle actress recovered in Australia.
In a recent interview with The Guardian, the 64-year-old explained, "I'm not one who wakes up in the morning wondering if I'm going to see the end of the day or not," he said. "I'm pretty calm about that."
The Saving-Private-Ryan actor continued to disclose that their discomfort lasted two weeks and said: "My wife lost her sense of taste and smell, she had severe nausea, she had a much higher fever than I did. I just had crippling body aches, I was very fatigued all the time and I couldn't concentrate on anything for more than about 12 minutes."
"That last bit is kinda like my natural state anyway," he jokingly added.
The couple has thankfully recovered and even connected with Byran Cranston to talk about their symptoms and recovery while in Australia.
"When they came back, the four of us had dinner together and we looked at each other and said, 'I think we can do this because we all had it, we're all not infected anymore' and at the time we thought, 'Oh, we can't get it again,'" Cranston said. (
Article continues below advertisement
Kevin Hart
Kevin Hart revealed over the weekend that he tested positive for Coronavirus at the early stages of the pandemic.
Hart spoke about the diagnosis while performing in the latest iteration of Dave Chappelle's An Intimate Socially Distanced Affair show in Yellow Springs, Ohio.
"The problem is that I had it around the same time as Tom Hanks, and I couldn't say anything because he's more famous than I am." he said.
Article continues below advertisement
Usain Bolt
After the Olympic legend celebrated his wild 34th birthday with a huge party- thrown by his girlfriend, Kasi Bennett- in Jamaica on Friday, it was confirmed that the star tested positive for coronavirus.
Footage from the party showed a huge group of guests, including Jamaican celebrities, not social distancing nor wearing masks as they all danced together outside. While Bolt responded to preconceived notions that he had the dangerous virus, he explained that he took the test on Saturday and was choosing to self-quarantine until he received the results to his test.
Jamaica's prime minister of health, Dr. Chistopher Tufton, confirmed the legend's positive test result with media outlets late Monday night.
Jamaica has not been a hotbed for the virus so far. Wishing Usain Bolt a speedy recovery so he can reunite with his girlfriend and their newborn child, Olympia Lightning Bolt.
Article continues below advertisement
Dwayne "The Rock" Johnson
In an Instagram video on Monday, September 2, Dwayne "The Rock" Johnson announced that he and his family- his wife, Lauren Hashian, and their two daughters, Jasmine, 4, and Tiana, 2- tested positive for coronavirus and have been doing better after a few rough weeks.
The larger than life actor, who performs some of his own stunts and who was a professional wrestler, 48, said battling COVID-19 has been one of the most challenging things he has ever done. "I could tell you that this has been one of the most challenging and difficult things we have ever had to endure as a family, and for me, too, personally as well," the Moana actor told his 196M followers. 
"And I've gone through some doozies in the past. Testing positive for COVID-19 is much different than overcoming nasty injuries, or being evicted, or even being broke, which I have been more than a few times," the Ballers actor said during his 11-minute video.
The Jumanji: The Next Level actor explained that "My No. 1 priority is to always protect my family and to protect my children, my loved ones," adding that "This one is really a kick in the gut," Johnson said in regard to learning his entire family contracted the virus through their family friends.
Luckily the Rock family has "gotten through COVID-19 stronger and healthier," as he explained, "We as a family are good." The California native reminded his fans: "The takeaway is be disciplined. Be extra cautious, don't let your guard down. Boost your immunity with antioxidants, with vitamins, with things of that nature." 
Alongside his video post, he wrote "Wear your mask. Protect your family. Be strict about having people over your house or gatherings. Stay positive. And care for your fellow human beings. Stay healthy, my friends. DJ," followed by a black heart emoji.
Article continues below advertisement
Larsa Pippen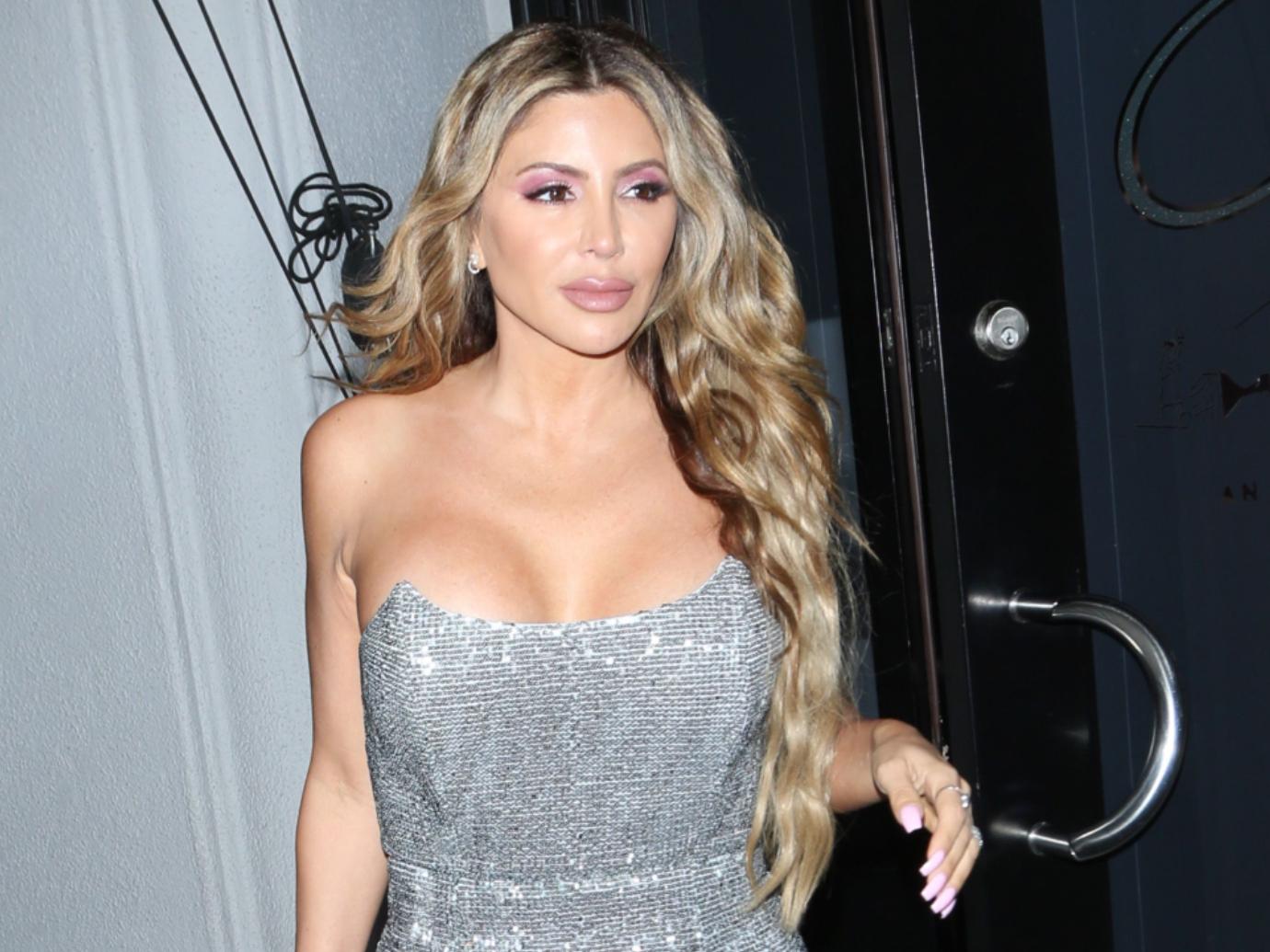 In a quickly deleted Instagram story on Friday, November 13, Larsa Pippen revealed that she had contracted the virus and had been battling it for a week. "I've never felt pain like this," she detailed.