NEWS
Ex-Scientologist: Tom Cruise Is A 'Corrupt Conundrum' Who Is 'Repulsive' For Shilling For The Church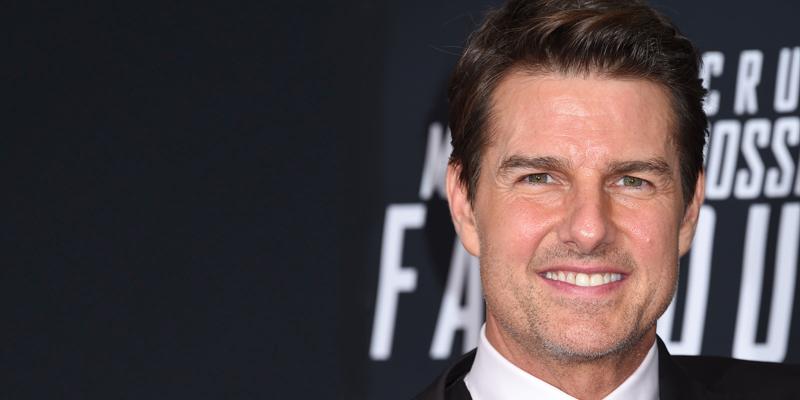 Mission: Impossible star Tom Cruise is probably the most well-known face of the controversial Church of Scientology, but that doesn't come out of the backlash.
In the latest episode of Ron Miscavige's YouTube show Life After Scientology, guest and ex-Scientologist Karen de la Carriere labelled Cruise a "corrupt conundrum" and that he is "repulsive for shilling for the church".
If the last name 'Miscavige' sounds familiar, that is because Ron is the father of current leader David Miscavige. For the last eight years Miscavige Snr. has been exposing the church's operations after being an active member for 42 years.
Article continues below advertisement
LEAH REMINI CLAIMS TOM CRUISE KILLED SCIENTOLOGY EXPOSÉ TO 'KEEP HIS SECRETS HIDDEN'
"Tom is a corrupt conundrum because there is good and bad in him. I feel he is a damn good actor, and I'm not in the camp where I won't see a movie of his. He is a good businessman, but he has made some brilliant moves, and then he has made some stupid moves. This is Tom. Unbelievably charismatic and then unbelievably repulsive in shilling for Scientology – no matter how dark, no matter what the reports are. Tom won't read any of that and is unwilling to look at both sides," de la Carriere said on the episode.
Even though it has been denied by Cruise, de la Carriere reiterated that the actor was on his way to becoming a Catholic priest before the church got to him.
WATCH! KATIE HOLMES ON LIFE AFTER TOM CRUISE — 'I DON'T HAVE ANY FEAR NOW'
"Remember, Tom wanted to be a priest. He was looking for religious enlightenment. He was looking for spiritual elevation, and she (ex-wife Mimi Rogers) got him into Scientology and Tom started counselling," she said.
Article continues below advertisement
De la Carriere then went on to explain that Cruise's marriage to Australian actress Nicole Kidman was doomed from the beginning.
"It ended with Mimi after three years, and very soon after his big crush was Nicole Kidman. Her father is a top gun psychologist in Australia, and psychologists in Scientology are considered the enemy. (L. Ron) Hubbard has written endlessly on their evil. So that was a problem from day one."
Miscavige then mentions that the church never made a Scientologist out of Kidman, to which his guest replies: "No. They tried hard, but she was a devout Catholic. But she did succeed in wooing Tom away from Scientology for years - for eight years he was gone. And it became the number one priority for your son David Miscavige to reel Tom back in by hook or by crook."
NICOLE KIDMAN SHARES PICTURE OF EMOTIONAL REUNION WITH HER MOTHER
During their marriage, Cruise and Kidman adopted two children, who de la Carriere says were "absolutely indoctrinated" to believe that Kidman was a 'suppressive person'. The term is given to people who the church deems as an enemy or interfering with operations or members.
"The cult made these two children believe that their mother was a suppressive person," she explained.
Towards the end of the episode, De la Carriere hinted that there might be more on Cruise that still needs to be exposed. "There is a lot more on Tom. You forbid me to give out a couple of secrets on what we know," she said to Miscavige with a smile.