NEWS
Dance Moms Recap: Should Jill Take a Chill Pill?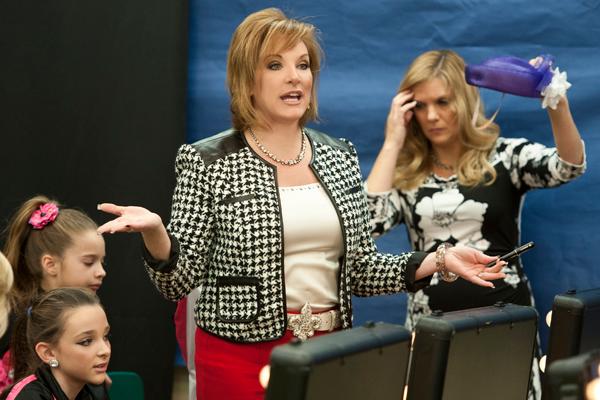 It takes a lot to steal the spotlight from Abby Lee Miller and the rest of the bickering Dance Moms, but this week, Jill did it! Kendall's mom has never been soft-spoken, but as the ALDC prepared for Nationals, Jill went off the rails.
First off, Jill has chutzpah, so her showing up at Melissa's house the same day that a magazine was there interviewing Maddie was certainly no coincidence! Heck, even she admitted it in her confessional. But the fact that she brought along a copy of a competing magazine that featured her daughter Kendall and interrogated the reporter was just awkward!
Article continues below advertisement
OK! News: Dance Moms Recap: What Happens In Vegas…
Jill then got into it with Abby, once in the dance studio and once at the competition. Abby was way out of line for demanding Jill control Kendall's posture and Jill wasn't having any of it. Take that, Abby!
Then Jill pissed off Christi when she said her daughter was lucky to come in second place since there were so many good dancers in the competition. She said it was just a misunderstanding but Jill, here's a tip, don't mess with Christi!
OK! News: Dance Moms Recap: No Abby, No Problem?
Jill even got a dig in at Asia, one of the youngest ALDC members. Asia was playing a doll that becomes possessed. "Asia, you look sweet but we know better," Jill joked. Let's be honest, there was something creepy and a little too convincing about Asia's performance, but Jill probably should have kept that thought to herself.
Love her or hate her, Jill brings some good mama drama -- and watching her bust a move is hysterical!
Tell us what you think: Is Jill too much of a stage mother? Or is she just doing what is necessary for Kendall to succeed? Let us know in the comments below or tweet us @OKmagazine.