NEWS
Dancing with the Stars' Candace Cameron-Bure Gets Show Advice From a Fellow '90s Child Star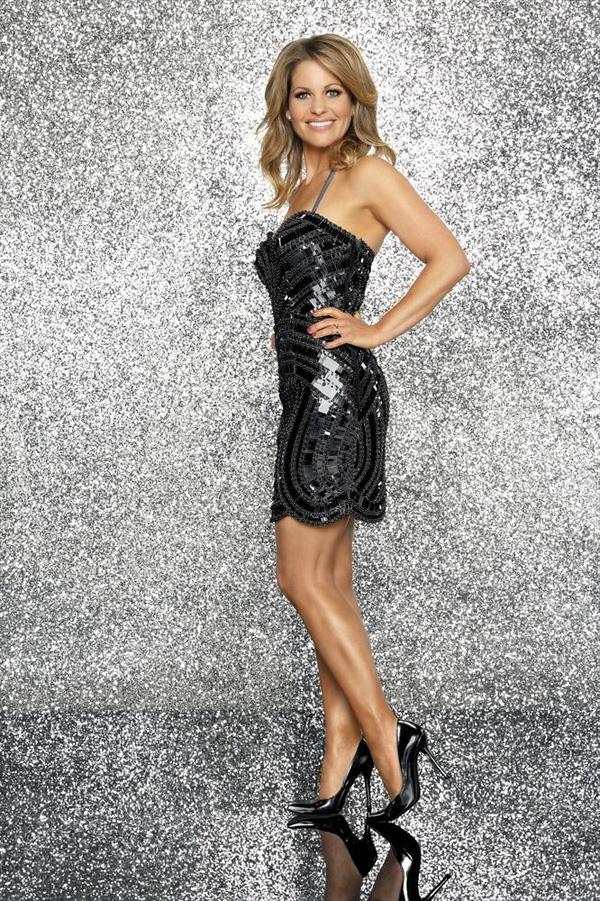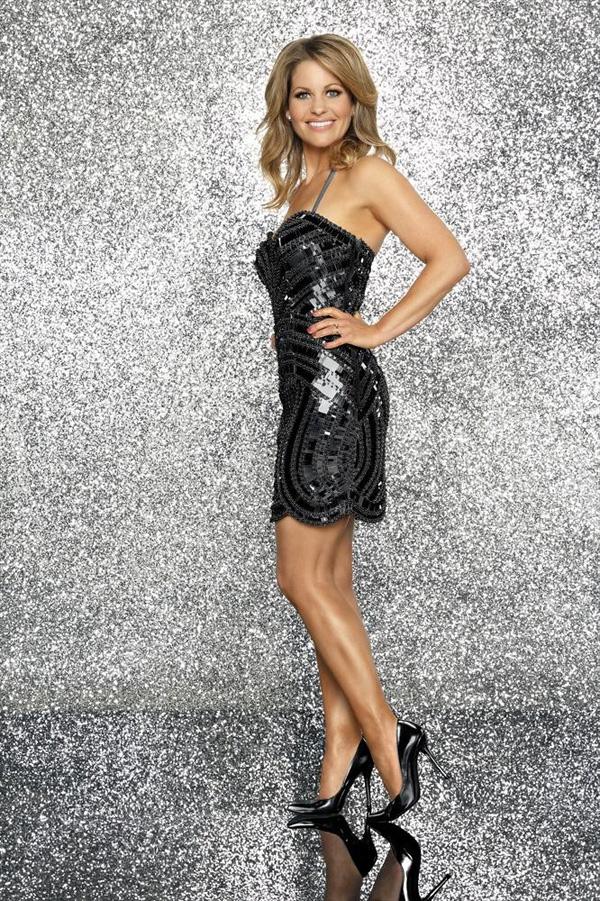 Article continues below advertisement
Candace Cameron-Bure: They've been going pretty well. But the truth is they are quite grueling and it's been particularly brutal for me because we're starting with a contemporary dance and the contemporary is the most physically challenging dance. My partner Mark (Ballas) hasn't made it easy on me, in a good way. We'll see if they end up showing it in the package they show the audience but I'm covered with some pretty gnarly bruises and I'm already seeing a physical therapist because my back and my neck…they're being swung around in ways I wasn't even expecting. I knew it was going to be really physically challenging going into it but it's even worse than I thought.
OK!: Did you take dance a child? Do you consider yourself a dancer?
CCB: It's completely new to me! I took tap and ballet classes when I was four for maybe four weeks and that was the extent of my dance experience. I have no dance experience. I just love dancing. I love dancing at parties—but that's it. You don't have to have any form to do that!
OK! News: Lauren Conrad Talks Cocktails, Clothes and Comforts
MORE ON:
Candace Cameron Bure
Article continues below advertisement
OK!: Have you talked to any previous Dancing with the Stars contestants about their experience on the show?
CCB: I did! I called my good buddy Jaleel White who was on a few seasons ago—it's all of us '90s kids. We had lunch because I totally wanted to get the scoop from him about the show and how it went. He gave me some really great advice.
OK!: What was the best advice you feel he gave you?
CCB: I think the best part was about the emotional aspect of the show. We know, even me as a viewer and a fan, we love watching what went on during the week of rehearsal and he was just like, you need to really let the audience see what you're going through and don't be nervous and hide those things if you're having a tough week or it's frustrating or there's something else going on. When the audience knows that it makes it more complete for them to understand. But if you're trying to tough it out through everything and put on a brave face through everything the audience doesn't see the struggle it's not an advantage to you.
OK!: Have connected with any of your new cast mates yet?
CCB: I spent a little bit of time with James Maslow. He and his partner Peta (Murgatroyd) saw our dance. They were my first audience. Mark said he didn't want me to do the dance for the first time on camera rehearsal where I'm going to be in front of 100 people, however many the crew is. James and Peta were the first people to really see our dance and then they performed theirs for me and Mark. He was so sweet and his dance was so awesome. But we're all practicing at the same time so we're all in our own little rooms in the zone and it doesn't give you a lot of time to hang out. As soon as I'm done with practice I jam home because I've got to pick up my kids from school. As soon as I'm done practicing I'm back into mom mode. That's my life!
Article continues below advertisement
OK! News: Get Emily VanCamp's Captain America: The Winter Soldier Premiere Look
OK!: Who have you invited to support you in the audience?
CCB: My family—my husband, my kids, my mom and dad, my best friend and my grandma are all going to be in the audience for the very first show. My sisters are coming to the second show. We have limited seats and I have a huge family. Hopefully I'll stay in it long enough that everyone gets to come to the audience. But my Full House costars have already called me and said, "We want to come and support you." So they will definitely be in the audience at some point. I don't know if it will be as a big group or individually but some of them will be there.
Catch the season premiere of Dancing with the Stars on Monday at 8 PM on ABC.
Which DWTS celeb contestant is already your pick to win this season? Tell us in the comments or tweet @OKMagazine.