NEWS
Dancing with the Stars: Derek Hough Reacts to Seeing His Audition Tape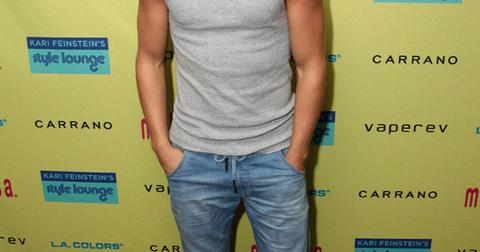 View all comments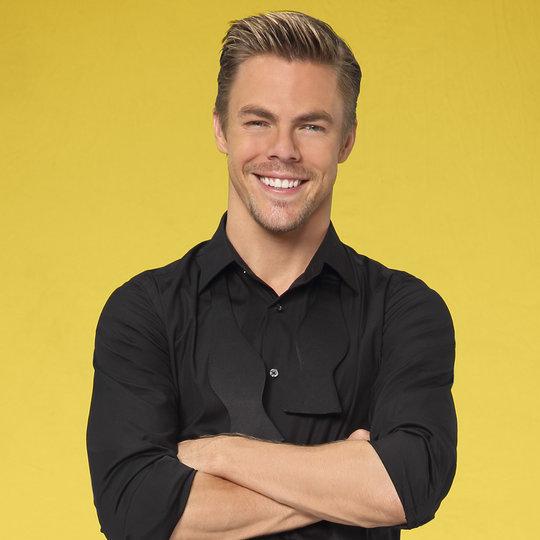 After appearing on 14 of Dancing with the Stars 19 seasons, Derek Hough has gotten pretty comfortable in the show's ballroom. To throw him for a loop the show's producers aired his adorable (and hilarious) audition tape on Tuesday night's episode.
OK! News: Lolo Jones Talks About Her Dancing with the Stars Premiere Blunder
"That hair was amazing," he laughed on the press line after the show. "I'm growing it back out. I was 21 or something like that. I looked young, didn't I? Or I've just aged a lot since then. It was pretty dramatic. That was really embarrassing. But you know what it was? It was actually nice to see not where I came from but how far I've come and kind of reflecting on that and that moment of going, 'Wow, look at all that's happened since then.' I feel very, very grateful. It was actually a really good moment."
Article continues below advertisement
As far as receiving any favoritism during judging from sister Julianne Hough this season on Dancing with the Stars, Derek says it's a non-issue.
OK! News: Jonathan Bennett Reveals Who He Called For Dancing with the Stars Advice
"You'd think that at first because we're brother and sister but then I think people kind of go, 'Oh, it's Julianne and Derek,'" he says. "You know that's not our style. She's very honest. She's very fair. I don't get that sense from anybody. I haven't had any Twitter people make comments. It's all been really, really positive. I think people just kind of know us and know our characters enough to know that would never ever be the case. But I joke around and say, 'Oh yeah…'"
Catch Derek tear up the dance floor with celeb partner Bethany Mota on the next episode of Dancing with the Stars airing Monday at 8/7c on ABC.
Who is the couple to beat this season on Dancing with the Stars? Tell us in the comments or tweet @OKMagazine.