NEWS
Dancing with the Stars: Maks Chmerkovskiy and Meryl Davis Talk Living in the Moment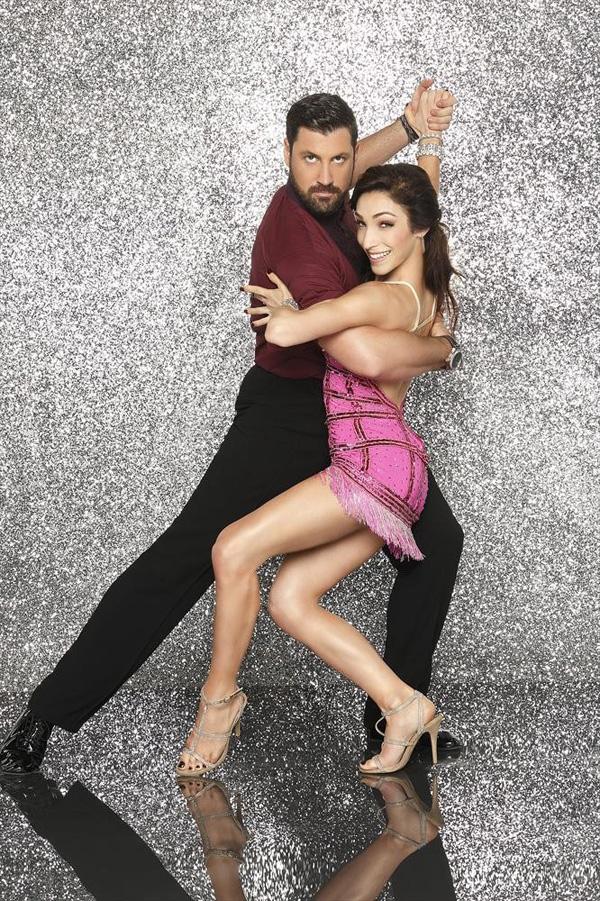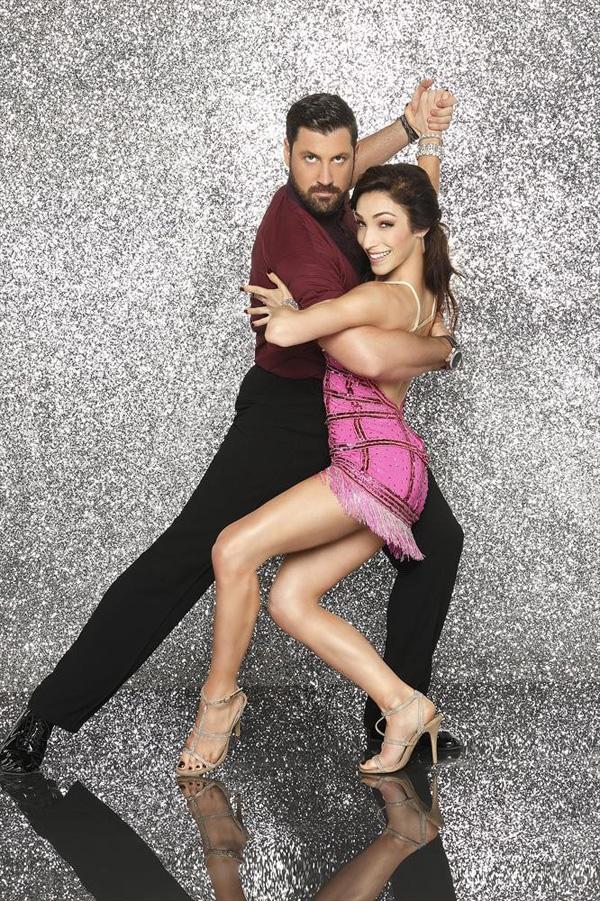 Dancing with the Stars' fifth week showcased a Disney theme and everyone got in on the act, including Maks Chmerkovskiy and celeb partner Meryl Davis who danced a light-hearted samba to The Jungle Book's "I Wan'na Be Like You." Despite the unusual song pairing for what's typically a sensual dance, season 18's front runners knocked it out of the park, impressing the judges and snagging some high scores.
Article continues below advertisement
OK! News: Maks Chmerkovskiy and Danica McKellar React to Dancing with the Stars' Judges' Harsh Comments
"We had a lot of fun," says Meryl. "This week was really challenging because Charlie and I were travelling so much for the skating tour we're doing. Maks was amazing bringing a really great approach to this week. We were doing Disney week, we were doing Jungle Book and we wanted to make sure it was appropriate for all of this so Maks created this new spin on the story which was really cool. I continue to be more impressed with him every week."
Despite his previous "bad boy of the ball room" reputation, Meryl is shedding light on the real Maks and his heart of gold.
OK! News: Candace Cameron Bure Dishes on Reuniting with her Full House Ex
"He's nurturing to everyone in his life," she told reporters backstage after Monday night's show. "He really is. Over the last couple of weeks I've gotten to see him with a lot of his really close friends and family, he's just a caretaker by nature. I think that comes across on the show. I think in the past when you see him say things back to the judges I think that the audience may not perceive that taking care of his partner but I think that's what it's all about—standing up for the person he feels like he's in charge of. The first thing Maks and I talked about when we first met was he felt like he had a really different approach after the two seasons off and so I think that was kind of enlightening for me."
Article continues below advertisement
Maks credits Meryl's positive outlook for his change in attitude towards the show.
"She was giving me the pep talk today," he said. "It sucks you in. You dance second to last and you see everybody get points off and this and that and she said, "Just remember, it will all be fine." It's irrelevant to us because we're also not blind. I can judge my own work. It's not what it's about. I've done this before and failed. I've never done this in this way. I'm enjoying this process because it's a lot more enjoyable, a lot more pleasing and I notice that the weeks are longer because I'm really looking forward to every single day. You come to the point where you look back, and I've done 13 seasons, and it just goes by like this (snaps fingers). And what do you remember from the last 10 years? I seem to remember more things from this season than I ever have before."
OK! News: How Amy Purdy Surprised Even Herself on Dancing with the Stars
The pair is really enjoying their time together on the show, savoring every day.
"I'm definitely more in the moment," says Maks. We always talk about, 'What do you have next week?' We have a tango. If you asked me any other season, 'Do you like tango?' No, I don't like tango. I like Argentine Tango, I don't like this one because it's boring. But I'm looking forward to this one. We're just chillin', having fun. I have no preconceived notion about what this season is going to end up being. Everyone seems to be saying, 'You're going to win. You're going all the way. Are you thinking about a freestyle?' No, I'm not thinking about freestyle, I'm thinking about tango. I want to enjoy tango."
Which couple is your favorite to win Dancing with the Stars this season? Tell us in the comments or tweet @OKMagazine.