NEWS
Daniel Radcliffe Reveals That His Favorite Things About America Are Football and 24/7 Diners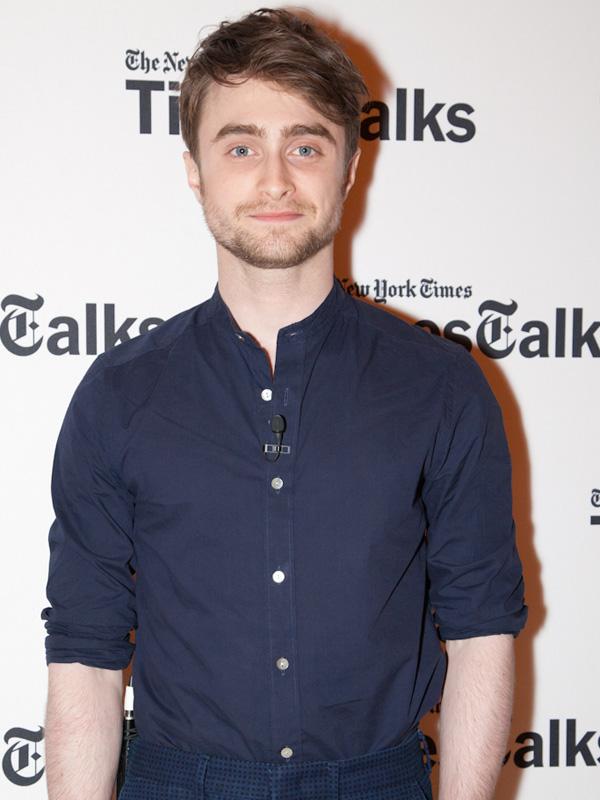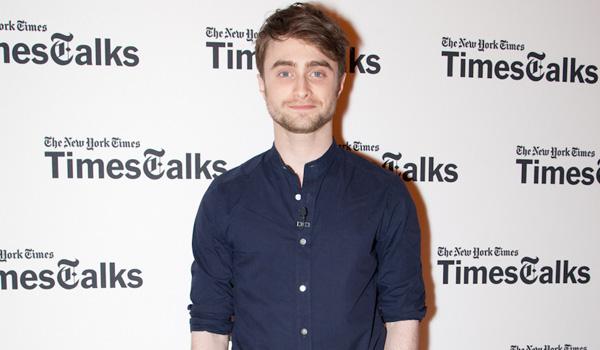 Thirteen years after finding fame in Harry Potter, Daniel Radcliffe is prepping for his third Broadway role, starring in The Cripple of Inishmaan, which opens April 20.
WATCH: Emma Watson Reveals Her Must-Have Beauty Products
It's safe to say the Londoner has adjusted to life in America.
"It is a wonderful place to live," the actor, 24, says during the TimesTalks event held in NYC this week. "I think the British stereotype is that we can be quite grumpy and we revel in our grumpiness. The thing we're cynical about and take the piss out of Americans for is that you're very enthusiastic and very positive, and that's wonderful. I adore it, and to be surrounded by that positivity and enthusiasm is great. I'd rather have it that way."
Article continues below advertisement
He's taken the attitude to heart.
"I have a ridiculous puppy-like enthusiasm for life," he says.
OK! News: Is JK Rowling Writing a Harry Potter Prequel?
In fact, he wants to be like us in other ways, having taken up American hobbies.
"I'm a massive sports fan, so if I can have a day of watching loads of different sports, that's the most lovely day I can have. I got into American football in a big way a few years ago. I'm a Giants fan. I'm not going to be here for the season, but I will be here for the draft this year. And I do fantasy football!"
What does he do differently when he's in NYC compared to his native England?
"I have to be much better about going to the gym to keep active when I'm in NYC because it's possible for me to order pancakes at 1 in the morning here, and all-day diners. You don't know how lucky you are to have grown up with diners. Diners—they're not the same in England. They don't have that eight-page menu of anything you like."
Article continues below advertisement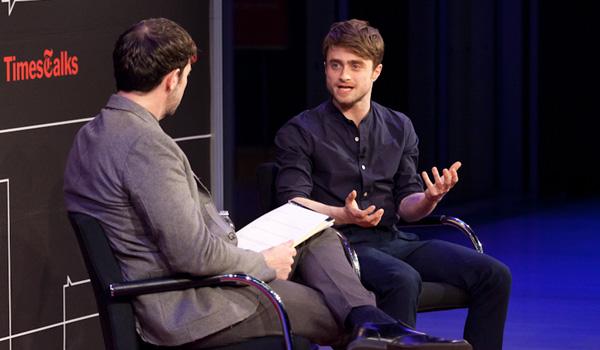 He adds, "New York is a very easy city to live in if you're recognizable—people are positive and polite, and most don't want to bother you."
VOTE: Should Nickelodeon Cancel Sam & Cat?
Still, he doesn't get flustered if fans want to say "hi."
"When you're a kid, you look at the people around you, and that's where you gauge your reaction from," he explains. "When I was in crazy crowds in Japan at 12, if my parents were freaking out, I would've done the same. But they found it hilarious, so I've always found it hilarious. When people come up to me and say things like 'oh, it's an honor to meet you,' I'm like 'no, it's not. It's fine, it's nice to meet me, it's nice to meet you too.' Whenever that happens, I find it silly and I don't know how to react. You just laugh at it."
He continues, "That Japan trip when I was 12-13 was the baseline for craziness. One girl went up to my mom—because she was the only one who looked like she could be my mother—and said 'are you his mother?' and she said 'yeah,' and she passed out!"
VOTE: Who's The Sexiest Male Celebrity of the Year?
Will you see Daniel on Broadway? Tweet us @okmagazine.