NEWS
Awww! Dax Shepard Shaves Side Of His Head To 'Match' Daughter's Haircut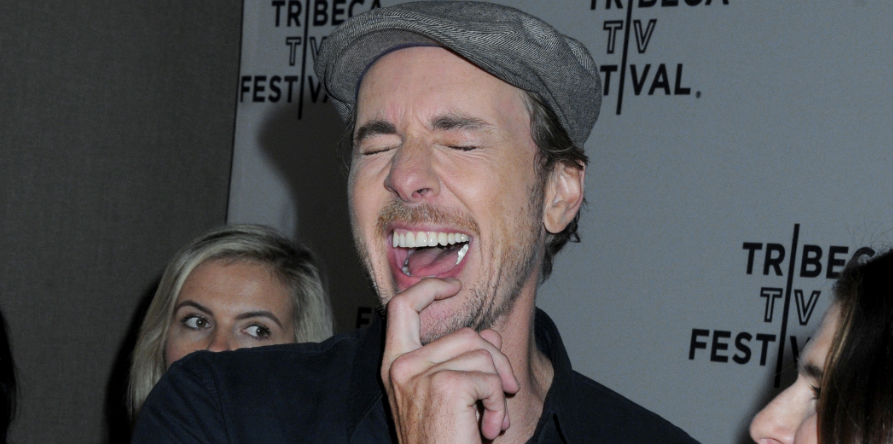 Twinning! Dax Shepard took to Instagram Thursday, September 17, to surprise his friends and his daughter Lincoln — who is the inspiration behind the move — by shaving a part of his head to "match" her new 'do.
In the video, the 45-year-old debuted his new look by clipping his hair and running the noisy trimmer across the side of his head in a highly satisfying manner.
KRISTEN BELL GETS REAL ABOUT AN EXPLOSIVE FIGHT WITH HUSBAND DAX SHEPARD
Article continues below advertisement
The two-minute clip saw him jamming to the 2019 hit 'Armor' by Sara Bareilles.
"Thank you @sarabareilles forgiving sic my daughters an anthem. She requested a specific haircut a few days ago, and now I want to match her :)," he captioned the clip.
https://www.instagram.com/tv/CFPqdKKhAEO/?utm_source=ig_embed
The "Armchair Expert" podcast host shares two daughters, Lincoln, 7, and Delta, 5, with wife Kristen Bell.
Shepard's Instagram post was flooded with positive comments after posting the video, including a comment from Bareilles.
"This is the best best best. Thank you for being a kick ass dad for strong young women! #handmemyhaircut ❤️❤️❤️," the singer wrote.
Bell seemed to appreciate the haircut too since she expressed much love and affection to her husband.
Article continues below advertisement
"I love this man so much," Bell, 40, wrote, reposting her husband's video on her Instagram profile. "He wanted to twin with our daughter."
The couple has been quite vocal about their love for each other. The Frozen star recently revealed that her daughters had become fans of the alcohol-free beverage O'Doul's ever since Shepard started drinking it.
"I'm going to get a lot of flack for this, and let me start by saying I don't care ... You're welcome to tell me I'm a terrible parent, I don't care. I'm a great parent, I think," Bell declared. "My husband brought home a six-pack of O'Doul's last night, and my daughters often ask for O'Doul's."