NEWS
Deena Cortese on Couples Therapy Season 5: "I Felt A Lot More Comfortable Than I Did on Jersey Shore"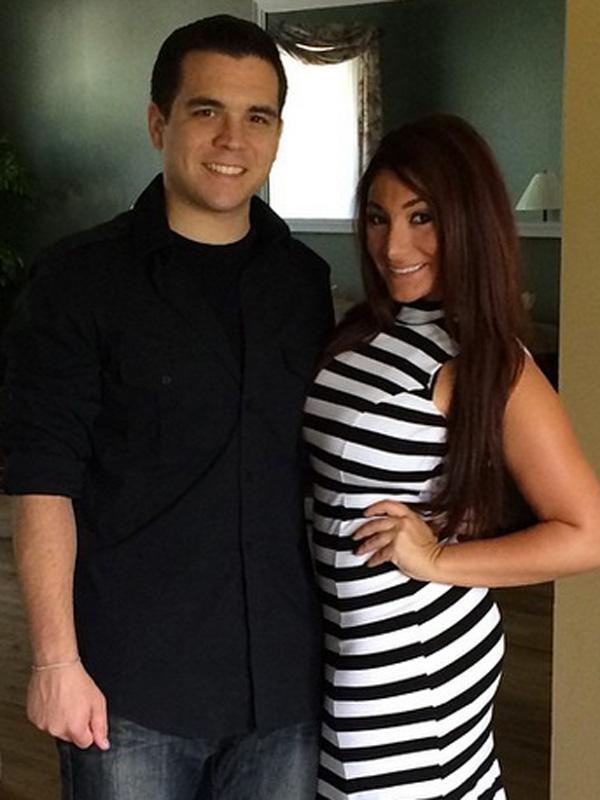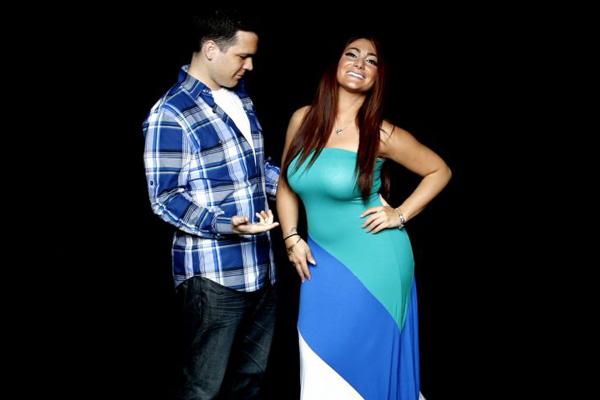 We've seen her almost get arrested, take her pants off in front of The Situation, and drink until the wee hours of the morning, but Couples Therapy is going to give us a whole new side of Jersey Shore's Deena Cortese. She and her boyfriend of over two years, Chris Buckner, join the cast for season 5, which premieres tonight on Vh1, and Deena told us all about her experience on the show. Read on to seewhat Deena told us about learning about her anxiety and OCD, whether or not she thinks a show like this would've helped her friends Sam and Ron, why she was a lot more comfortable on Couples Therapy than Jersey Shore.
Article continues below advertisement
OK! Exclusive: Catelynn and Tyler Confront Farrah on Tonight's Couples Therapy Reunion
OKMagazine.com: It seems like you and Chris went into therapy to focus on the fact that you want to move faster than he does. Is that what you discussed with Dr. Jenn?
Deena Cortese: Well that's what we initially went in to talk about, but Dr. Jenn is amazing and made me feel comfortable about opening up about some stuff that I never spoke about on Jersey Shore because I didn't feel comfortable. So I think you're going to see a lot of stuff that I was struggling with in the past.
OKMagazine.com: Like what?
DC: I have anxiety and OCD. I'm excited for people to see it on the show, I think there's going to be people out there who understand it and are embarrassed and struggling and were afraid to talk about it like I was so hopefully this can help.
OKMagazine.com: Will we see any of your meatball side come out on the show, or is it all serious stuff?
DC: Oh you know, you're still going to get some meatball in me! I'm always fun-loving and I just like to have a good time and honestly, the whole cast made me feel so comfortable. But you're definitely going to see a more serious side of me. You'll see the real Deena.
Article continues below advertisement
OK! Exclusive: Deena and Chris Explain Why They Really Joined Couples Therapy
OKMagazine.com: Speaking of Jersey Shore, do you think a show like this could've helped Ron and Sam, who recently broke up for good?
DC: You know what, I'm not sure. Sam and Ron, they started in front of the camera and I don't know..that's a lot when that's your entire relationship. I think if they would've given it a shot maybe Dr. Jenn could've helped them through some stuff. But I think at this point after 5, 6 years I think that's when you know you're going to stay in it for the long haul or go your separate ways. But they both seem really happy right now and me and Sam are super close. They just want the best for each other.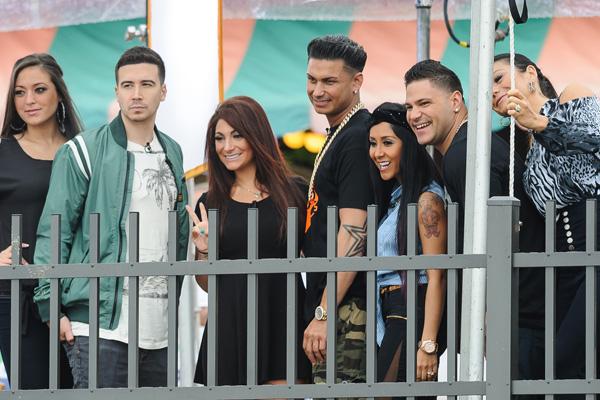 OKMagazine.com: The first couple you meet in the house is Juan Pablo and Nikki and you didn't know who they were. Did you really not recognize them from The Bachelor?!
DC: Well its funny because that's one of the only reality shows I really never got into so I didn't know Juan Pablo and Nikki. But they seemed really cool. Me and Nikki hit it off from the beginning but yeah, I didn't really know who they were. And then I found out that Juan Pablo was one of the biggest villains of reality TV and I'm like, "who the heck am I in the house with?" Laughs.
Article continues below advertisement
OK! Exclusive: Watch Jenelle and Nathan's Epic Fight on Tonight's Teen Mom 2
OKMagazine.com: Did you learn anything about Juan Pablo and Nikki that we don't get to see on TV?
DC: Juan Pablo is actually a very sensitive person. And Nikki is a lot of fun. She likes to drink wine like me and she can be one of the girls. So I think that's one thing. There's just so much more to Juan Pablo.
OKMagazine.com: Do you think this season of Couples Therapy is more or less dramatic than Jersey Shore?
DC: Well for me I think I liked it better because I could just relax and I didn't feel like I had to be on 100 the entire time to put on a good show. It was more me being myself and as much as I was myself on Jersey Shore, I was more my party self rather than just normal Deena that's chilling out. So I felt a lot more comfortable on Couples Therapy than I did on Jersey Shore.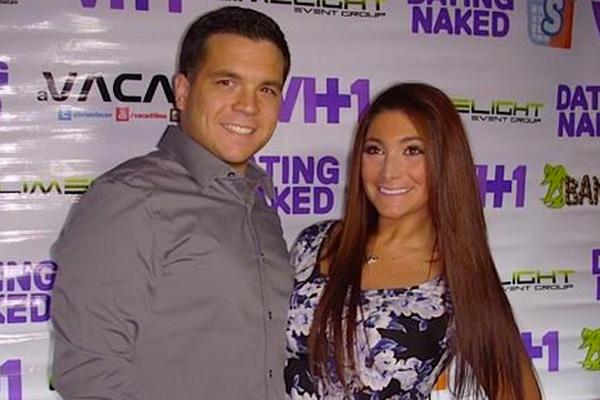 OKMagazine.com: We see in the teasers that someone gets proposed to at the end of the season. What can you tell us?
DC: Well me and Chris are definitely in a good place. Couples Therapy made us stronger. And yes there is a proposal at the end. I won't say to who but I think you'll be surprised!
OK! News: Khloe Kardashian Breaks Up With French Montana
Tune into the premiere of Couples Therapy tonight at 9pm on Vh1! Do you think Deena and Chris will be engaged by the end of the season? Do you miss Jersey Shore? Tweet us @OKMagazine.