NEWS
Derek Hough Offers Sage Advice to Prospective DWTS Contestants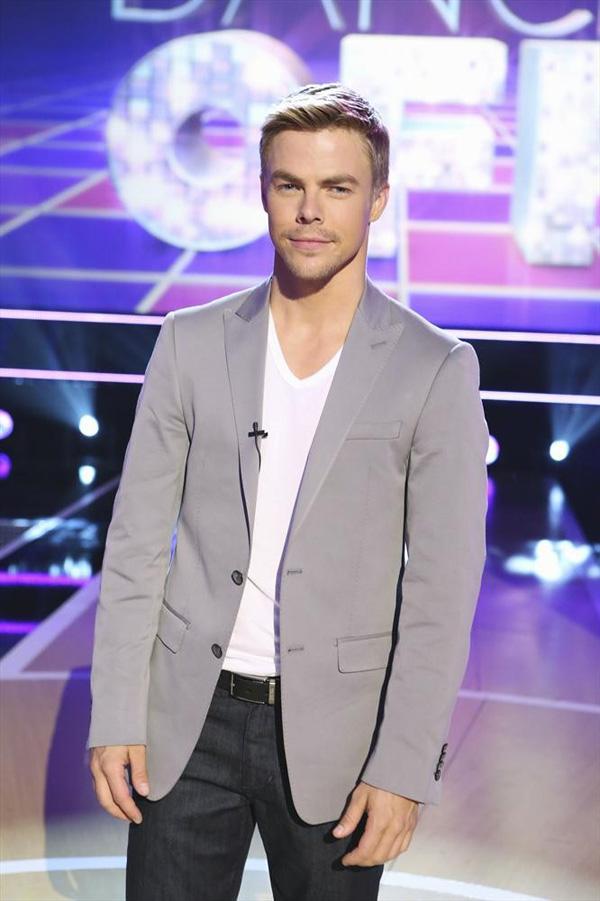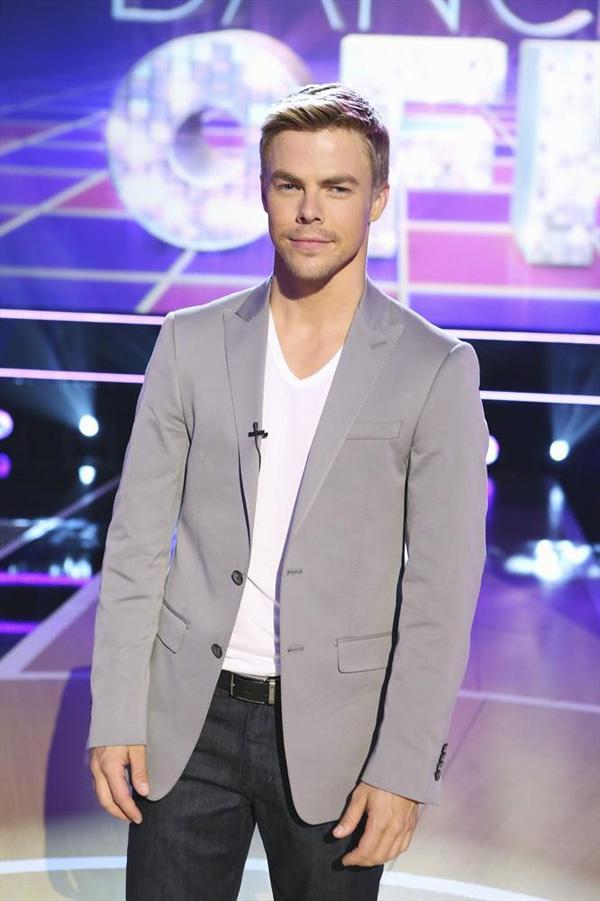 Dancing with the Stars favorite Derek Hough celebrated his fifth time as an Emmy nominee in the Outstanding Choreography category at the Academy of Television Arts & Sciences' Performers Peer Group cocktail reception on Monday night in Los Angeles, mingling with fellow awards nominees like Breaking Bad's Aaron Paul and Modern Family's Sofia Vergara. He stopped to chat with OK! about his upcoming ABC special Family Dance Off and offer a few words of wisdom to any celebs considering a turn on DWTS.
Article continues below advertisement
OK! News: Derek Hough Reveals Who Was a Prankster on DWTS
OK!: What's the story behind Family Dance Off?
Derek Hough: It's an hour special this Sunday and basically it's the answer to the question I got asked a lot which was, "When can I dance? I'm not a celebrity, I'm not a professional dancer but I still want to go out there and dance." So that's kind of what this is, it's for families and friends who come together and form their own little groups and battle it out for $10,000. It's fun. We had some families where it was the grandmother, two kids and a grandchild on the same team and the grandmother was twerking. No joke—I was impressed. It was a very eclectic group of families and a lot of fun.
Watch: Check Out Kellie Pickler's Music Video With Derek Hough
OK!: Since we'll see you back on Dancing with the Stars this season, is there anything you want to do differently this time around?
DH: I feel like with every season I try to make it feel a little bit different. The season is going to feel different anyways because we're going to be doing it one night a week. The format is going to change. I'm excited about that because it's going to change the way we approach things and think about things. I'm excited for that feeling.
Article continues below advertisement
OK! News: Everything You Need To Know About This Week's RHOOC Reunion Episode
What advice do you have for an celebrity who's even just thinking about trying Dancing with the Stars?
DH: Enjoy the experience. People who go on there for certain reasons or ulterior motives, that's okay, but the core belief of why you want to do the show is to have a once in a lifetime experience. You're never going to have the chance to learn how to dance at that level, that intensely and get paid for it and have a goal and wear costumes...it's sort of a special, unique thing and that's why it's been around for so long.
Catch Family Dance Off this Sunday, August 25, at 8 PM on ABC.
Which celeb would you like to see Derek paired with for the new season? Tell us in the comments below or tweet @OKMagazine.