STYLE
OK! Exclusive: Derek Hough Reveals Kate Hudson As A Client, Biggest Prankster On DWTS and Fashion Must-Haves!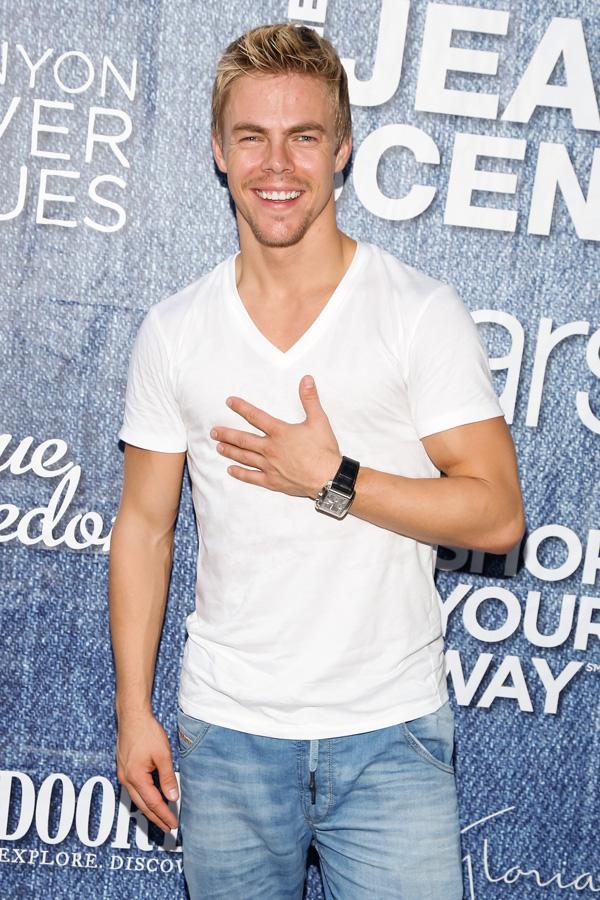 From flash mobs to Wafels & Dinges, Sears' Jean Scene event was an affair to remember! Not only did Sears Shop Your Way and SearsStyle give away 1,000 pairs of jeans, but they had the crowd jiving to a performance by Dancing With the Stars' Derek Hough and Emma Slater. So what's Derek's involvement with Sears? The dancer is working as an ambassador to the brand and told us about all the great styles available for back-to-school. Take a peak at what else we chatted with Derek about at Sear's Jean Scene below!
Article continues below advertisement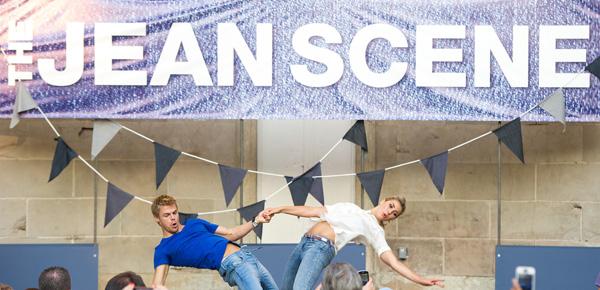 OK!: Since today is all about jeans, what brand are you rocking?
Derek Hough: I'm wearing Diesel sweatpants jeans. They're super comfortable and great to dance in. I also love my Levi's from Sears!
OK!: Any other favorite items in your closet?
DH: I'm such a white T-Shirt guy. I like to keep it simple. I also love leather jackets, which living in LA sometimes backfires because its normally hot.
OK!: With that, how would you describe your style?
DH: Casual, relaxed, but saying that I do like to dress up and wear a nice suit. You know smarten up a bit.
OK!: So which brands do you gravitate towards?
DH: I really like All Saints. That kind of worn down look. I also like Deter T-Shirts from Urban Outfitters.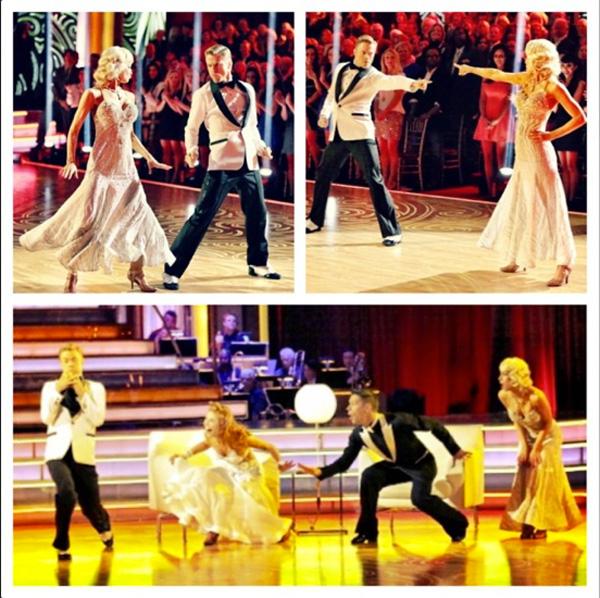 MORE ON:
Dancing With the Stars
OK!: Let's talk Dancing With the Stars! Who would you like to dance with next?
DH: Kate Hudson. I've been kind of teaching her just for fun. We met at the Golden Globes party and ever since we've been having little private lessons here and there. She would never do the show, but she's an amazing dancer! She's fantastic.
Article continues below advertisement
OK!: It will probably be hard to choose, but do you have a favorite costume?
DH: One of them was a suit jacket I wore for the quickstep that was black and white.
OK!: There must be lots of funny moments behind-the-scenes. Any stand-outs?
DH: Maria Menounos was definitely a prankster. Donald Driver was on that season and he's obviously Greenbay, but she's a big Boston and Pats fan. So she would put Pats stuff all in his trailer. She even wanted to put a collage of all the catches that he dropped together! We had a lot of fun.
OK!: Speaking of past dance partners, which stars have you kept in touch with?
DH: I'm close to Maria, Shawn Johnson, Nicole Scherzinger. You know sometimes I don't hear from them for a while, but when we do, we just pick up where we left off. There's a lifetime bond there.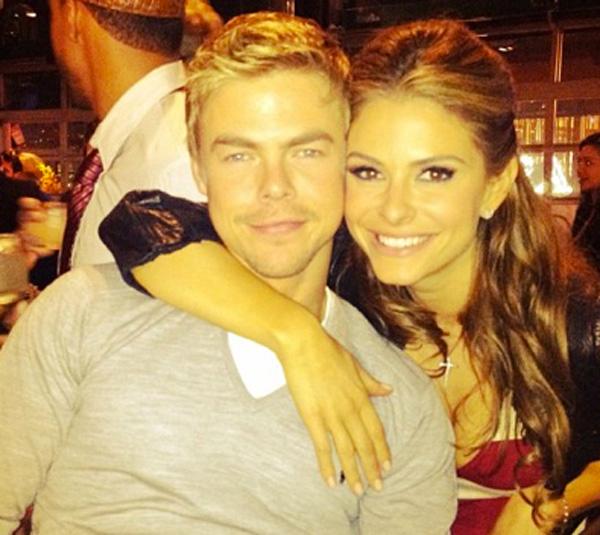 OK!: The show is known for long hours, so how often do you rehearse?
DH: A lot! It can go up to 8 hours every single day.
OK!: Then when it comes to the big show, do you have any pre-performance rituals?
DH: I psych myself up! Even if I don't feel well, I think you can change your state in a second.
OK!: Season 17 is right around the corner. What advice do you have for the future contestants?
DH: Just to enjoy it and have fun with it! Be focused, but also expect the worst because it's a lot harder than a lot of them think.
Photos: 25 Celeb Instagram Accounts You Should Follow!
Are you a fan of Dancing WIth the Stars? Sound off in the comments below and @OKMagazine!