NEWS
Diddy on His Children's Mothers: "They Did Deserve for Me to Marry Them"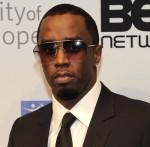 Diddy joined the ladies of The View today and was hit up to discuss some sensitive topics like why he's afraid of commitment.
OK! VIDEO: DIDDY DISHES ON THE ART OF SEXTING
Barbara Walters confronted Diddy on some lyrics (she really does her research) from his latest single, "Coming Home."
"What if my twins ask why I ain't marry their mom?" he says in the song. "Damn, how do I respond?"
"What's your trouble, is what I'm trying to get at," Barbara asked Diddy on Tuesday on The View (via MTV News).
Article continues below advertisement
"The reason of it, why I'm not married yet, I don't have the exact reason," he said. "Some things in life, you don't have the exact reason why you're not. I know that I haven't been ready; I know there's other reasons in my life.
"My father was killed when I was three years old, and my mother was a very strong woman and she said, 'Well I loved your father and I'm not gonna have another man around. There's not gonna be anyone else around, and that's how it's gonna be,'" Diddy recalled. "But then on the flip side, I never got a chance to see the way a family lives."
OK! VIDEO: JOAQUIN PHOENIX & DIDDY TALK MONEY IN I'M STILL HERE CLIP
But Diddy did say he's not trying to make any excuses and spoke openly about the three mothers of his six children.
"It's like a movie," Diddy said.
"At different times in my life, as my heart got broken by one, I cried on the shoulder of another," he explained on how he met them all in about the same year.
But when Joy Behar joked it was like the polygamist show Big Love, Diddy explained, "It wasn't at the same time."
"Life isn't something you can predict," he added. "Every woman that I was with, that I had a child with, they did deserve for me to marry them. But there's things going on in my life ... I'm not gonna say it's all the way me, but I'll take responsibility as a man."