NEWS
Does Interscrope Records Want to Sign 'American Idol' Cast-Off Pia Toscano?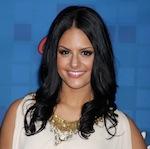 America seemed to be shocked, to say the least, when American Idol frontrunner Pia Toscano was eliminated from the show last week. But, within days reports are already circulating that the 22-year-old is in talks to sign a record deal.
While a rep confirmed to E! Online that Pia already signing with Interscope Records is just a rumor, sources say that the label does want to produce a single with her as soon as possible.
Article continues below advertisement
OK! NEWS: JENNIFER LOPEZ TO PIA TOSCANO - THERE IS "SOMETHING BIGGER" FOR YOU
If AI's company 19 Management approves the request and it doesn't interfere with their plans for the singer, sources from E! Online report that Interscrope wants Pia to record a song right away, even if its still while the competition show is airing.
When Pia was unexpectedly voted off last Thursday, it left all three American Idol judges in disbelief.
OK! NEWS: WATCH PIA TOSCANO'S JOURNEY ON AMERICAN IDOL
Jennifer Lopez said, ""I'm shocked, I'm angry, I don't even know what to say," while Steven Tyler agreed with his panel-mate's upset "I don't know, America. A mistake is one thing, but a lack of passion is unforgivable!"
Even a slew of Hollywood A-list actors took to the internet to express their shock, like Tom Hanks, who wrote on his Twitter account, "Don't have an IDOL habit, but how could the USA vote Pia off? I may be done for the season! HANX"