NEWS
Dog's "Shooter" Walks Free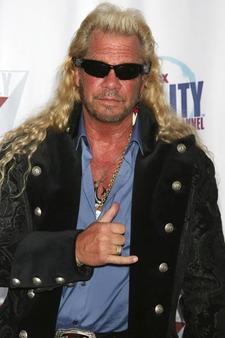 The man who allegedly shot at "Dog" Chapman last month is going to walk free because there's not enough evidence that he even had a gun.
According to TMZ, the El Paso County Assistant DA in Colorado had charged Hoang Nguyen with attempted murder for taking shots at the reality star.
But they've now dropped the charges because witness statements from Dog, his pal Bobby Brown and Dog's son, Leland didn't add up.
Article continues below advertisement
Police also failed find a bullet hole, bullet or shell casing. And although dog claimed to have footage of the incident, the DA says he has never produced it.
The site quotes a statement from Chapman, released after the decision: "It's my job to find 'em and fix 'em, not put more charges on a fugitive. That's not my style. Nguyen apologized to me when I captured him, and I'm cool with that."
We've no idea what that means but it sounds very impressive!