NEWS
Dolly Parton & Queen Latifah Team Up for 'Joyful Noise'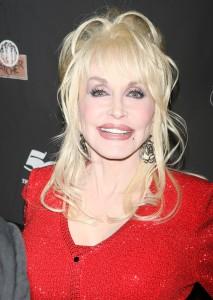 Country music star Dolly Parton plans to hit the big screen with actress Queen Latifah in an upcoming Warner Brothers production, according to new reports.
The 64-year-old will star in Joyful Noise about a widow asked to take over her late husband's choir ensemble, Pop Eater reports.
QUEEN LATIFAH REVEALS PASSION FOR PINK
Dolly, although best known for her vocal cords, has starred in numerous films – her last one dating back to the 2005 sequel Miss Congeniality 2: Armed and Fabulous alongside Sandra Bullock.
Article continues below advertisement
Both Dolly and Queen Latifah, 40, share a love for singing on the big screen.
DOLLY PARTON DEFENDS THE UNTAMED MILEY CYRUS
Queen Latifah was nominated for an Academy Award for her performance in the musical Chicago in 2002.
Joyful Noise is set to begin filming in January of 2011.