NEWS
OK! Exclusive: The Newest Member Of Real Housewives Of New York Dorinda Medley On How RHONY Helped Her After Her Husband Passed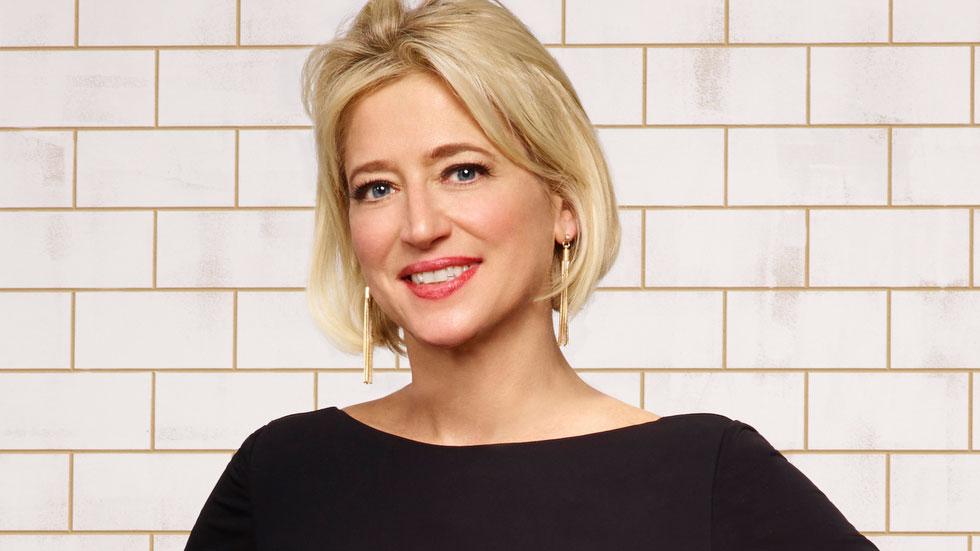 The newest cast member of The Real Housewives Of New York City, Dorinda Medley, made her debut on the season 7 premiere on Tuesday. But according to the brand-new Bravo babe, she's been part of RHONY for much longer than you think!
The socialite shared with OKMagazine.com her thoughts on the premiere and how being on the show helped her after her husband passed away.
PHOTOS: RHONY Premiere Recap: 7 Things We Learned About Bethenny Frankel's Divorce Drama
Article continues below advertisement
OK!: Why did you decide to do Real Housewives?
Dorinda: "I actually have been a part of this whole Housewives thing and all of these women for years and years and years. They started years ago. They named it something different and it kind of circulated around the Upper East Side. It's a tight community. The timing wasn't right at the time and then my daughter was at private school, I was a single mom. I didn't think it was right. And I got married and I kind of started going to some of the events. A lot of the girls are very good and old friends of mine. So they said, 'Come on do it.' And then three years ago, my husband passed and Hannah, my daughter, went to school. And they approached me again. Ramona Singer and LuAnn de Lesseps were like, 'Just give it a year.' I thought, 'You know what? I am turning 50. I've never done anything like this before. I'm sort of too young to do nothing and too old to do anything.' So I thought, 'I'm going to cast my hat in the wind.' I feel safe and protected around these girls and I just decided to give it a go. Change it up a bit."
PHOTOS: Inside The RHONY Ladies' Relationship Drama
OK!: Talking about this new group of friends, how would you say your personality sort of fits into this group?
Dorinda: "I think I like to have a lot of fun. I think I'm very honest. I don't try to hide anything. I'll be the first one to admit that we all make mistakes. I'm a real girl's girl, you know?"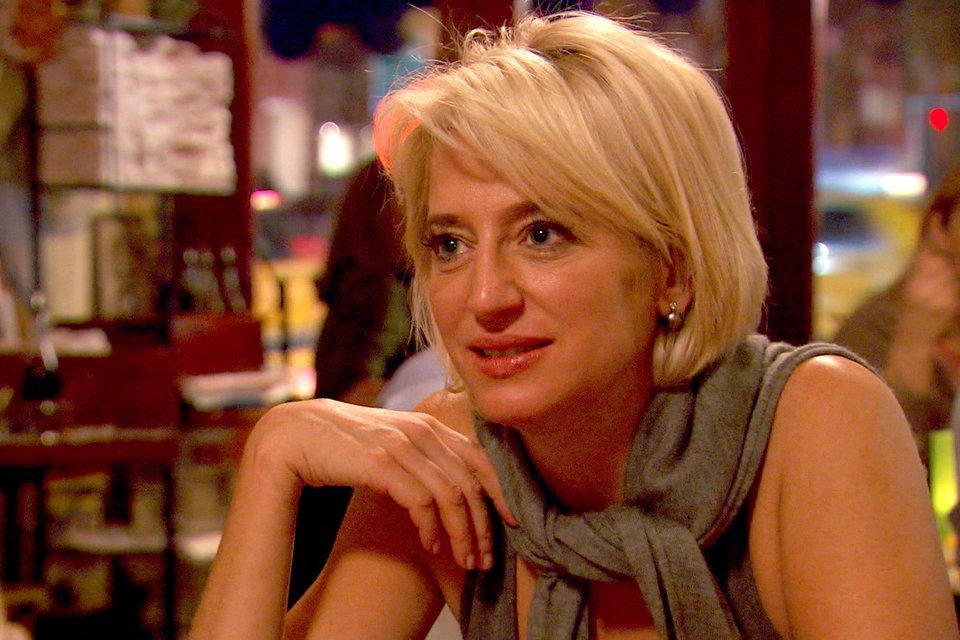 OK!: You are friends with Ramona. In the first episode, Ramona complains to you about how Sonja was reacting selfishly when she went to her for advice on divorce. What did you think about how Sonja was treating Ramona through her whole divorce?
Article continues below advertisement
Dorinda: "This is the thing: You don't see the big picture. The thing that people don't get is we're all friends outside of all this. We see each other outside of this. We know each other's children. I think that what happened with Sonja and Ramona, there was an adjustment that was needed. They had lived a certain life for a very long time together. It was always Mario Singer, Ramona, Sonja and her husband. And it was a big, huge change and adjustment for Ramona. Sonja went through her own personal stuff. And I think they had to find a new, safe place to meet and to communicate again. And Ramona's changed a lot since this has happened. She has become much more internal and it's no fun to be at this point in your life and going through these type of things. And Sonja's sort of like handling it by still going out and having fun. But they are doing great now again. What I try to be in that situation is be a mediator. I said one day, 'Ramona, you're barking. Sonja, you're meowing. And both of you have no idea what you both are saying. You just got to both bark or both meow. You're trying to talk to each other.'"
PHOTOS: 19 Real Housewives Show Their Hot Bodies In Bikinis
OK!: How did you meet your boyfriend John Mahdessian?
Dorinda: "Actually, believe it or not, I met him initially through my late husband Richard Medley at a private club in the city. We belonged to a small little club and he was there with John. I mean, we were never close but we'd always see him at this little club and say hi and have a drink and he was always nice. Then, about five, six months later after he died, I ran into him and he said, 'Oh my God, how's Richard?' I said, 'Well, he passed.' He said, 'Why don't we grab some lunch?' It really just developed as a friendship and after someone passes, you're not looking to get together with someone. You're rebuilding and he's been such a good friend and such a great companion and you know, three years on it's turned into a full-blown relationship and we're very close. You know, I love him. He is such a nice guy."
MORE ON:
The Real Housewives of New York City
Article continues below advertisement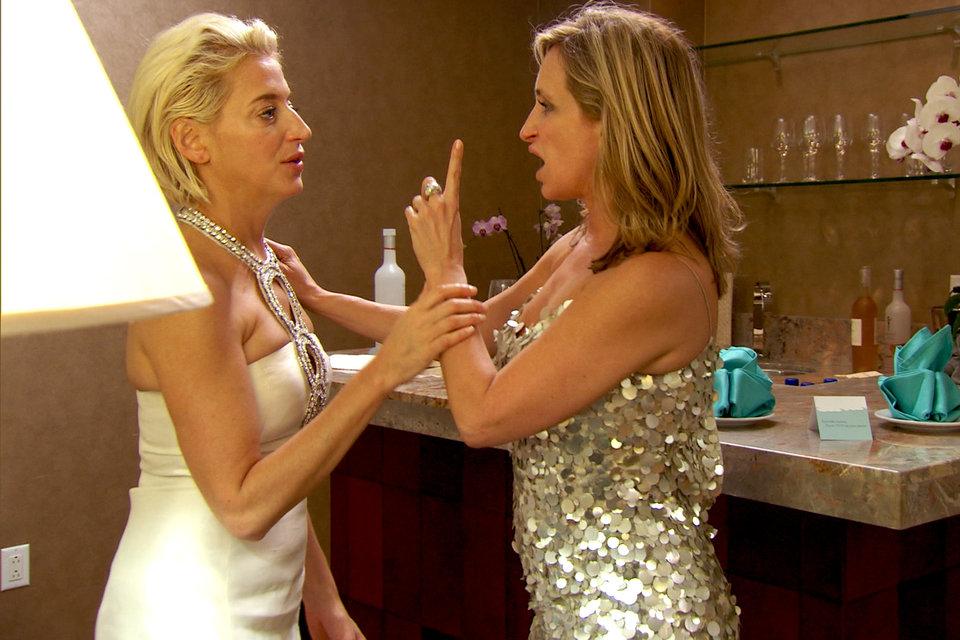 OK!: What are your thoughts on marrying John and him being the one?
Dorinda: "You know, my life is so different now. I just don't like a life like that. I'm sure John would kill me. I just don't think of it right now. I turned 50 this year. I mean love him. I'm committed to him. We're monogamous. We think about our life going forward, always together. But you know, when you hit a certain age and you're not having kids anymore and you've had two marriages, one divorce, one death, you just take things much more day-by-day, you know? So I never say never, right? But I just think about it and I feel blessed that God put someone kind and good in my life again and that's – right now I'm not going ask for much more than that."
PHOTOS: Real Housewives, Real Faces: See Photos Of Bravo's Beauties Without Makeup
OK!: After filming, would you do another season of Housewives?
Dorinda: "I would love to. I was saying the other day to everybody, when they were asking me about the experience: it was such a rehabilitation period for me because I think after Richard passed, you get a little frightened of life. You get a little insular, you're disappointed, and I'm actually quite a social person and I forgot how to do it and it forced me, even though these girls kept calling, I would just be like, 'I don't feel like it.' But this forced me to be with them again, talk about stuff, realize that I like being out and it's ok that I'm out, it's okay that I have a new life. I'm not betraying anybody. Because there is a bit of it after someone passes, you feel guilty about laughing. You feel guilty about having a date. You feel guilty about wanting to do things. I was saying the other day, I went to a dinner the other day with all my new friends and I looked around and I thought, it's so weird that three years on I've made so many new friends that Richard doesn't even know it and it made me both happy and sad. He would love them, but I thought to myself, 'Richard, I've come a long way. You would love all these new people in my life.'"
OK!: I'm sure he's looking down on you and enjoying your life.
Dorinda: "Oh yeah, I talk to him all the time."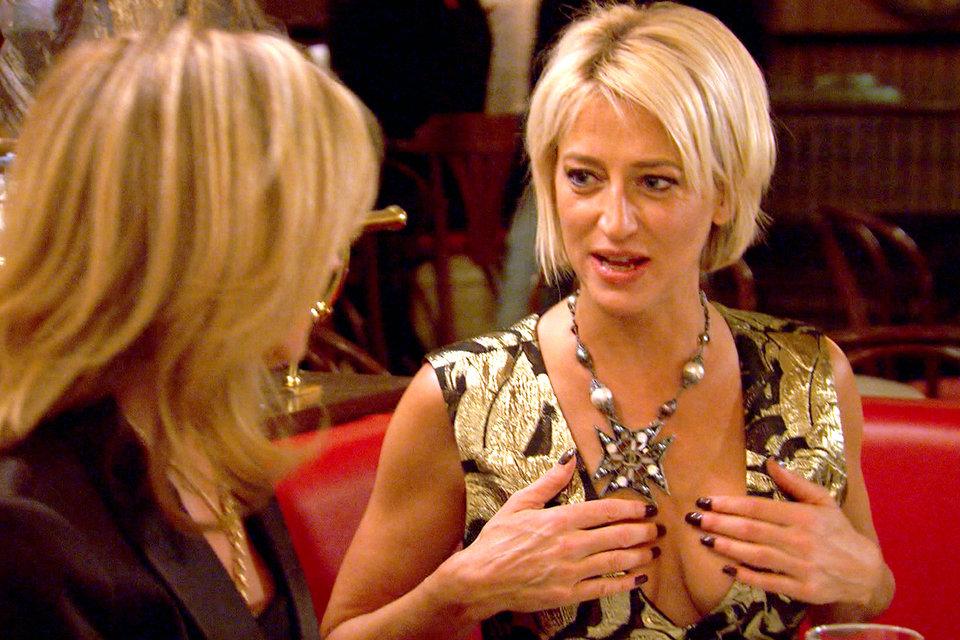 To keep up with the drama, check back weekly at OKMagazine.com and tune into The Real Housewives of New York City Tuesdays at 9 p.m. EST on Bravo!