NEWS
Drew Barrymore Opens Up About The Trip That Changed Her life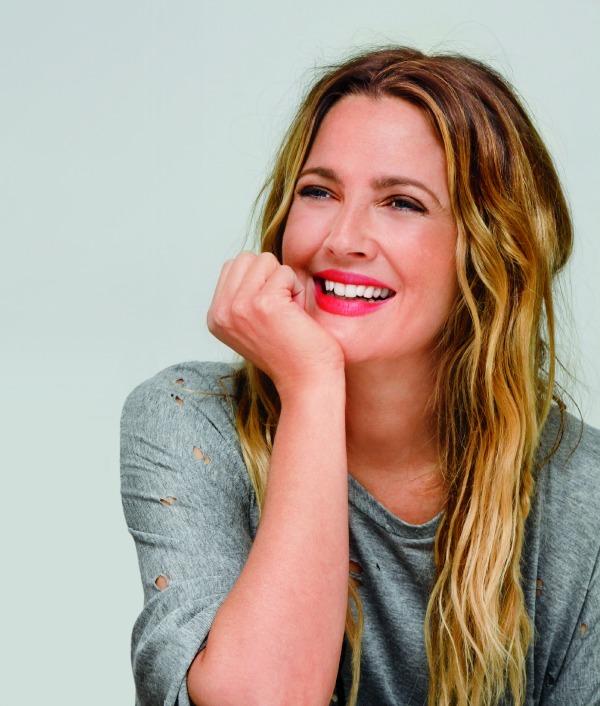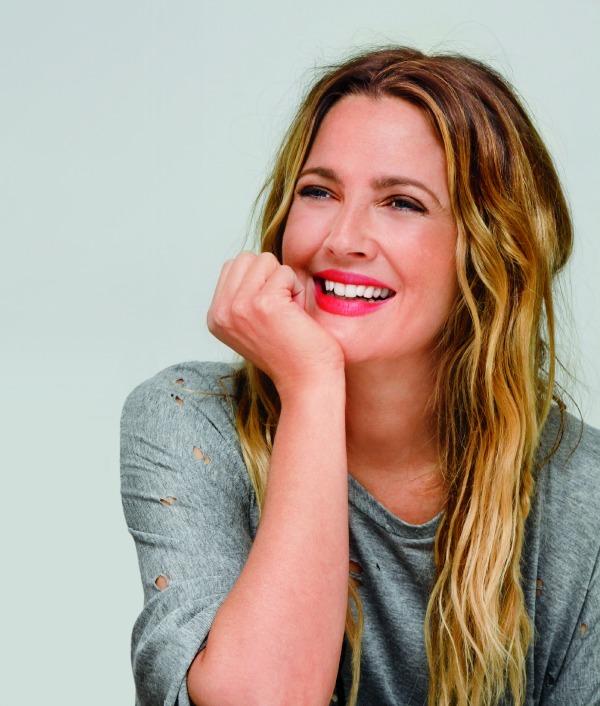 After years of personal ups and downs, the actress has settled into an idyllic family life.
At 13, Drew Barrymore was in rehab. By the time she was 27, she'd had two short-lived marriages (two months to an L.A. bar owner; 5 months to comedian Tom Green). But finally, at 39, the exuberant star — known for her permasmile and California hippie demeanor — has found her way, professionally and personally. Movies released by her production company, Flower Films, formed in 1995, have grossed a total of $2.3 billion worldwide. And in 2012, she married art dealer Will Kopelman, delivering their first child, daughter Olive, three months later. The couple welcomed a second daughter, Frankie, in April. "My friends are so happy for me – this is such a good time in my life," Drew admits. With her latest happy-go-lucky romantic comedy, Blended, in theaters now, Drew reflects on maturity, motherhood and the road to a balanced life.
Article continues below advertisement
OK! News: Oh man, that 50 Cent pitch at the Mets game…
OK!: How do you feel about the rockier times in your life?
Drew Barrymore: I love the wonderful and awkward journey that I've been on — it's forced me to grow so much. You learn to draw on the good and the bad times. One thing I've learned is to take a deep breath before reacting to something. That's a big change that's helped me get where I am.
OK!: Is it hard to balance work and family?
DB: I make sure to spend time with my husband and take a few hours for myself, and the rest of my time is devoted to my daughters. I also don't pressure myself to be the perfect mother, because you shouldn't put yourself under that kind of stress. I make lists of the things I have to do, so I have a plan I can stick to without feeling frantic. My husband's made me aware that being calm is important.
Article continues below advertisement
PHOTOS: The weirdest celebrity beauty secrets ever
OK!: You took a life-changing trip to India and the Himalayas in 2010. Why?
DB: My life had been about work. I saw that I would never be able to have a family of my own if I kept on going on that way. I was worried about losing my drive by taking time off, but it was a risk I had to take. It was the kind of process that helps you begin living more in the present.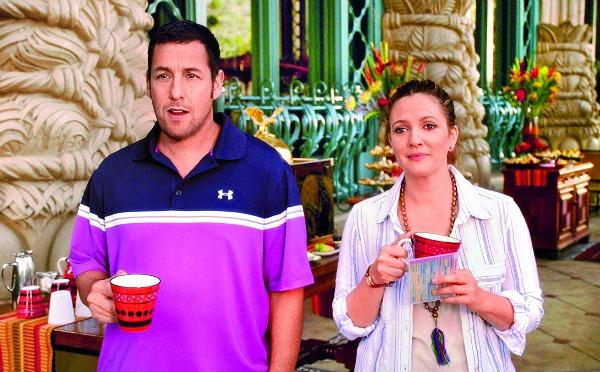 OK!: Blended is your third movie with Adam Sandler—what keeps you coming back for more, when it comes to working with him?
DB: Adam and I bring out the best in each other. We both have a goofy side. He makes me laugh all the time. I would be the happiest person on earth if I could keep working with him.
WATCH: Celebs reveal the famous friends they call when they need a laugh
OK!: Do you still stress about anything?
DB: I feel guilty when I take the afternoon off to go to a yoga class. Or if I indulge in a huge bowl of pasta while watching a TV show about cooking. I cannot watch those shows without eating!
Which Drew and Adam movie is your favorite one? Tell us in the comments below or on Twitter @OKMagazine.