NEWS
Drita Digs In: See What the Mob Wives Star Thought About Last Night's Accusations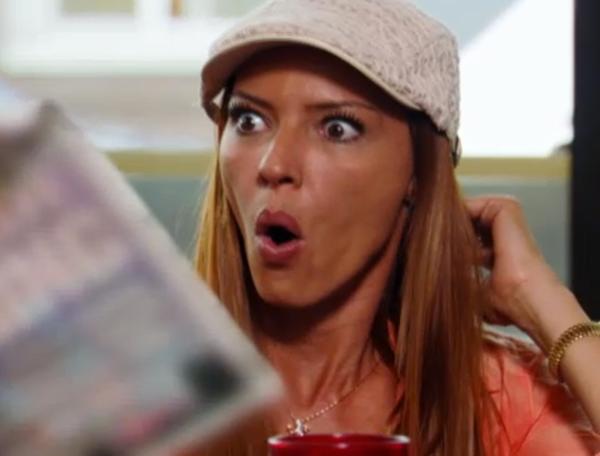 I honestly felt like I was watching The Godfather when I was watching last night's episode. It's obvious I took a liking to Alicia, and I was furious over someone putting her on blast and ratting out every move she makes in the paper. She's a great mom and does not act like a wannabe tough guy or anything of that sort. So I respect that.
Watch: Mob Wives stars Drita and Alicia showed us what's in their purses!
Article continues below advertisement
I can't stand when someone talks sh*t and never had a fight in their life. Which is common once people hit the TV screen! For example, I have been fist-fighting as long as I can remember. I was in the middle of shoot outs, stabbings, and crazy situations that could have gotten me killed. No cameras, no nothing. That's just me. If you hear I might go to jail because I assaulted someone in the parking lot, it might makes sense, but Alicia just does not fit in the situation she got herself in. It's unfair and really bothers me that she has to go through this. I have girlfriends that went to jail and it's not a joke. Whoever is trying to make her look bad to the judge is a BONAFIDE RAT PIECE OF SH*T. Period. It's obvious they are really jealous of her and maybe don't like that she is now on a hit TV show. She is working and that is the right thing to do, no matter what type of work it may be. As long as it's legit!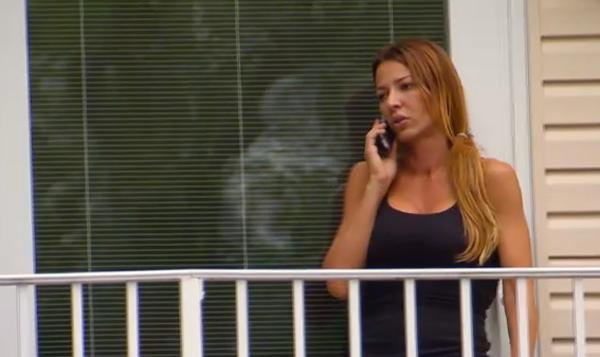 Let's talk about what happened Alicia's house. I read just a couple of tweets that said "Drita, why did you throw Renee under the bus?" For one, I don't throw people under the bus. I just beat them up if I don't like them! When we all sat together, and Renee was talking about Alicia's case, I THOUGHT IT CAME FROM ALICIA HERSELF! I thought Alicia told Renee and Renee was just telling us. I didn't think it was a big deal to say what we were talking about until Alicia flipped out. Now Alicia getting angry is crazy. We are part of her life and it's normal.
Article continues below advertisement
Watch: Find out the gifts Big Ang got for her granddaughters!
Alicia was in my house, and she didn't say she thought it was Renee, so that was the last thing I thought. When they starting arguing, it left me and Ang in shock. Renee was pissed that she was accused of leaking information and I don't blame her. Alicia was pissed Renee was talking to someone outside our circle about her case and I don't blame her. We will see how this pans out. I do wish Renee would have told me "DON'T' SAY ANYTHING" or "Don't say I told you!" but Renee had nothing to hide so she didn't have to tell us that. Hopefully we find out who the rat is! How can someone do this?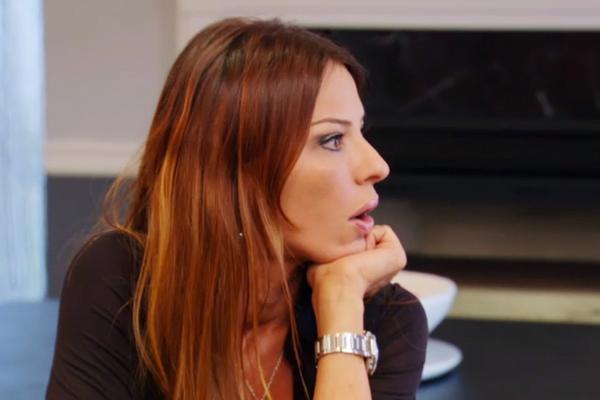 I also would love to talk about my beautiful sweet happy little girl named Gizelle :) When I see her, I smile. I love watching her on the show. She's incredible and so funny and honestly has more money than I did when I was 16, never mind 6! I got a lot of calls from agents to work with Gizelle. It's too bad I'm so busy because I would love to take her! She would enjoy it. Filming is almost over so I will definitely put that on my list. I love my munchkin.
P.S I didn't get to talk about AJ (one of my favorites) he's so mature,smart and just so good. He's something else. Adults can learn from him. His advice to his mom is just perfect. Tune in for next week and let's see what happens!
What did you think of last night's episode of Mob Wives? Who do you think is ratting out this info? Tell us in the comments below or tweet us @OKMagazine.