VIDEOS
Find Out The Incredible Gifts Big Ang Bought For Her Granddaughters on The Way! Plus: Will They Be Named After Her?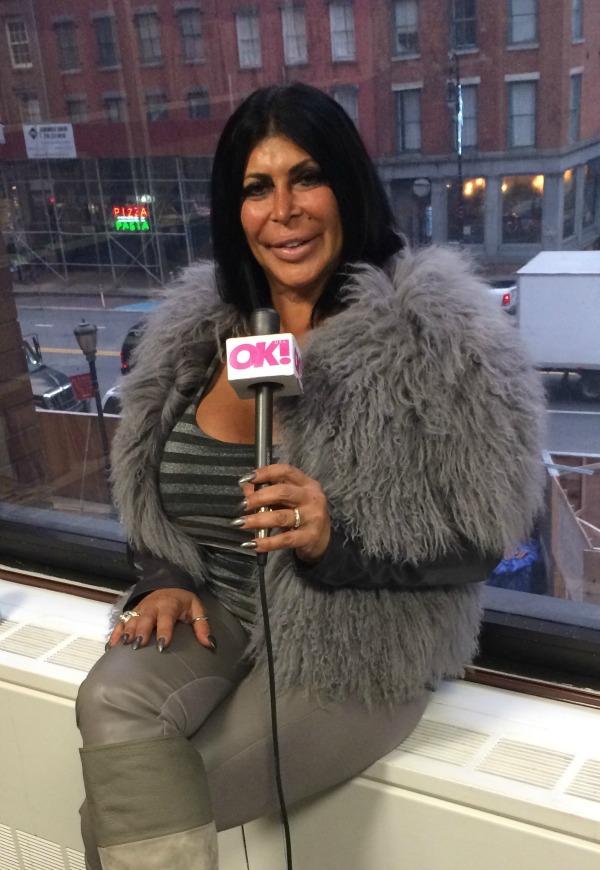 Could you imagine Big Ang being your grandma? That would have to be nothing but fun! When the Mob Wives star stopped by the OK! offices she happily gushed about her two granddaughters on the way.
OK! News: See what Drita had to say about the last Mob Wives episode!
March is going to be a busy month for Ang as both of the little girls are due then. Find out what amazing gifts she has already bought for them, and let's just say those are going to be some stylish little ladies. Ang also reveals what their names will be—check out the video above to find out if they are named after her!
Article continues below advertisement
Watch: Get a refresher on the Mob Wives personal lives here
We also got Ang to dish on this new season of Mob Wives: New Blood and how she is managing to stay neutral between the ladies, even in some of the super tense moments. See what she has to say about the drama as well as the castmember she is closer with than they've ever been before. And we couldn't let Ang slip out of here without getting the latest on her Drunken Monkey bar here in NY as well as Miami. Find out when you can expect to see her hanging around there, as well as what her new line of Big Ang Wines includes.