VIDEOS
Alicia and Drita Show All! This Is What You Find When You Make The Mob Wives Show You What's In Their Purses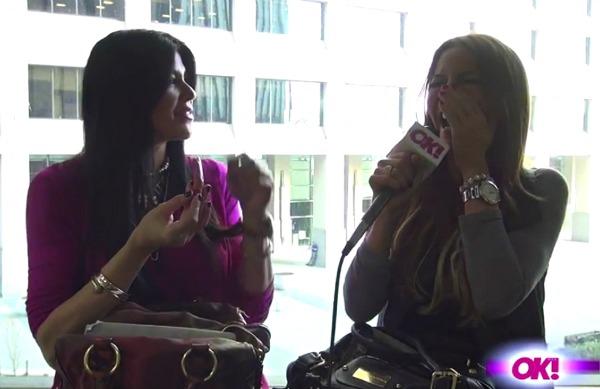 It's impossible not to be obsessed with the Mob Wives, right? I want to know everything about their lives from the day to day stuff, which I'm guessing is not as mundane as yours or mine, to the glamorous parts too. A really good peek into all of this is showcased by what these fierce ladies are carrying around with them in their purses.
Watch: Could Miley, Taylor or Rihanna hang with the Mob Wives?
Article continues below advertisement
We got a glimpse of their personalities, their preferences and their iPods when castmates Drita D'Avanzo and Alicia DiMichele stopped by the OK! offices and rifled through their bags for us, only to pull out a mix of ordinary items...for a 16-year-old girl, that is.
OK! News: 10 fun facts you might not know about Modern Family
Check out the video above where they show off some of their favorite beauty products, daily essentials and...body parts? See the incredibly random item Alicia pulled out of her bag that had us laughing and kind of trembling with fear at the same time.