NEWS
Drita Digs In: The Mob Wives Star Talks About Her New Rap Song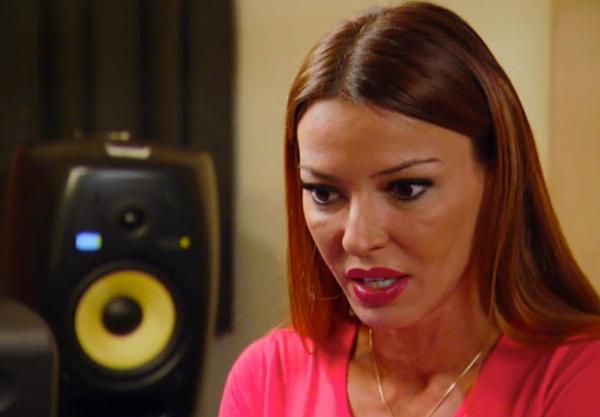 I was so excited to see last night's episode!! Reality TV can take a toll on me at times. Sharing my life with the world and seeing and hearing things that I don't like is sometimes way too stressful! Basically there are pros and cons to it. One of the biggest pros is the fact that I am able to fulfill my dreams and share it with my fans.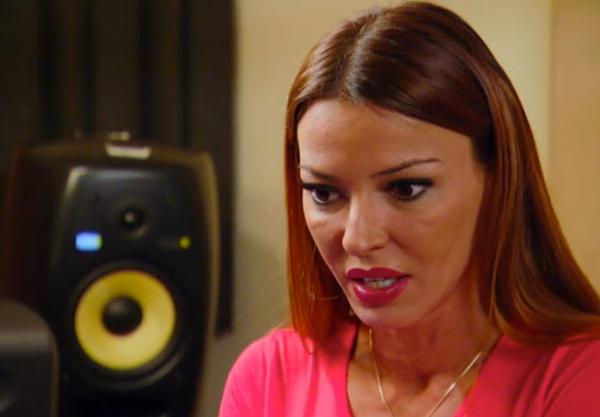 I have been rapping ever since I can remember. The first time I ever heard Shante's rap called "Roxanne's Revenge," I was a little girl and remembering writing the lyrics down and rapping it all day long. But it wasn't until I heard "Microphone Fiend" by Eric B and Rakim that I truly wanted to rap. I use to write rap songs all the time and always heard people say, 'There is no way you can do this. It's rare for a girl to rap, blah blah blah.' Skill and street credibility are two things you can't take away from a rapper, no matter what. I never had the opportunity to do it or time but it was something that was always in the back of my head. You live life once so there is no room for regrets. I don't want to live like that. Anthony Acid gave me a great beat and now it's in my hands to make it greater! Being in the same studio as Method Man and him loving the track I did with French Montana was just incredible! I was so happy but Anthony telling me that he actually would work with me is making me so nervous it's not even funny. He's one of the best that ever did it! It's truly an honor. I just have to make this happen and not let my nerves get in the way.
Article continues below advertisement
Watch: Watch the most shocking moment from last week's episode of Mob Wives!
Let's talk about Renee and Alicia! Oh boy, oh boy! That argument was intense. I knew it wouldn't be pretty, but they were really going in on each other. I just think that Alicia truly thought that she and Renee were starting a friendship of their own.
Renee's loyalty clearly lies with her best friend, so I personally think if Alicia does not want what she says to Renee repeated to Carla than she shouldn't talk to Renee like that. Period. Alicia told Renee to bring it!?? I was like this girl came here ready for war. I was shocked! That was some heated argument. And it DIDN'T END WELL. Hopefully they can find an agreement because right now it just looks like it's getting worse by the second.
Watch: Renee and Natalie of Mob Wives explain which beauty products can be used as weapons.
The Carla and Renee scene when Carla was talking about Eddie and his family?? I have a husband and speaking from a wife's point of view I DGAF who you are, where you came from, how long you know him. A wife and mother of the children are everything! Everything. And honestly every other woman needs to fall back and respect people's marriages and families. Period. It's no one's concern or business. What goes on with Alicia and Eddie and his family are between them only. They will be attached for life. I'm sure Renee and Carla really were friends with Eddie and that's it, but I can assure you that friendship has ended the second that episode ended! So I guess that won't be a problem for Alicia anymore.
Article continues below advertisement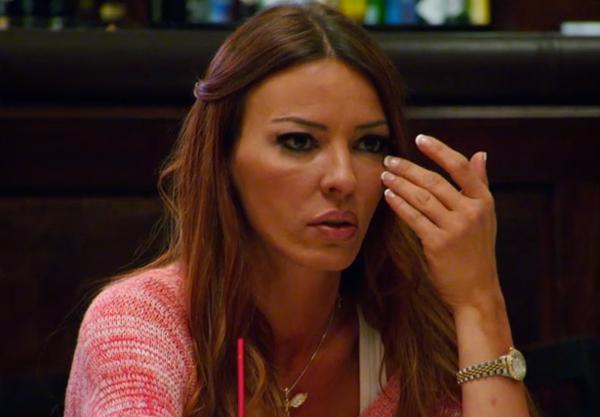 Speaking of being attached after having a child with someone!! POOR RENEE. She can't seem to shake Junior for sh*t! He just doesn't go away. I feel bad she has to even read a letter and go through that but again SHE SHOULD TAKE HER SON'S ADVICE. He is a strong-minded kid. AJ just wants to move on and doesn't wanna hear it. Renee should just rip up the letters and make believe he doesn't exist. I don't' think she should even give him that much. Never even open it. He's going to watch the show and see she reads it and send another one. Hope that works out for her. That just sucks! I know Renee's concern is that AJ shouldn't block it and not talk about it, but I'm like that and it works for me. So whatever works is what he needs to do. Best of luck to both of them.