NEWS
Ellen DeGeneres, NeNe Leakes, Kathy Griffin & More Tweet Approval After Anderson Cooper Comes Out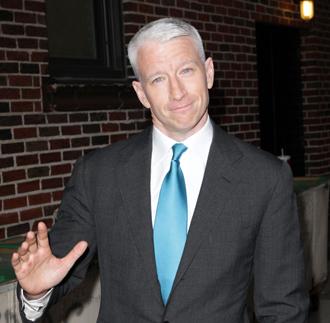 Article continues below advertisement
Ellen DeGeneres, who came out on the cover of Time magazine, simply said: "I'm proud of you, @AndersonCooper."
Anderson has made no secret of his love for The Real Housewives of Atlanta, even going to far as to say NeNe Leakes was his favorite cast member, which prompted her to Tweet, "That did it…Now I really love @andersoncooper."
Good friend Kelly Ripa was, "So proud of you, @anderson cooper. Always have been, always will be." While figure skater Johnny Wier-Voronov said: "Very proud of @AndersonCooper. I recently shared an airplane ride with him and he smells of baby powder and sunshine. Well done sir."