NEWS
Emma Watson Heading to Columbia?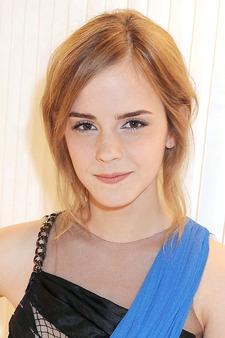 Emma Watson isn't just talented at playing Hermione in the Harry Potter movies, it seems this British actress is smarter than your average 19-year-old: She reportedly could have enrolled in almost any Ivy League college she wanted, but JustJared.com says she'll be off to Columbia University.
JustJared reports that she's listed in Columbia's student directory "Charlotte E Watson" – her birth name is Emma Charlotte Duerre Watson – and she visited the campus last October.
Article continues below advertisement
But Hermione fans best stay away from her while she's studying, as Emma has said she wants to focus on her schoolwork and not on evading admirers.
"I just want to keep it private my college choice for as long as I can. I probably sound like a paranoid nut, but I'm doing this because I want to be normal. I really want anonymity. I want to do it properly, like everyone else. As long as I don't walk in, and see, like, Harry Potter posters everywhere, I'll be fine."