NEWS
Emmy Host Jimmy Fallon's Enamored By Mike "The Situation" Sorrentino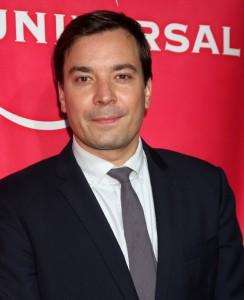 This year's host of the 62nd Primetime Emmy Awards, Jimmy Fallon, is a fan of reality television, but he's especially fond of reality star -- Mike "The Situation" Sorrentino.
When OK! asked the funnyman, 35, at the Emmys red carpet rollout in Downtown LA for his opinion of The Jersey Shore -- one of the highest rated shows on cable -- Fallon tells OK!: "Jersey Shore is better than it was last year... I love how The Situation is now a cut-away for reaction shots."
Article continues below advertisement
HOST JIMMY FALLON WORRIED ABOUT BETTY WHITE AT THE EMMYS
Fallon goes on to express his admiration for a particular member of the MVP (Michael "The Situation" Sorrentino, Vinny Guadagnino, and Paul "DJ Pauly D" DelVecchio for those of you haven't been doing your homework).
"The Situation is my favorite by far!" Fallon gushes.
JIMMY FALLON GEARS UP FOR THE EMMYS
The six-pack rocking almost-all-of-the-time-shirtless Guido has been reported to be a contestant on this coming season's Dancing With The Stars (ABC will officially announce the cast for the 11th season of DWTS on Monday, August 30th.)
How does Fallon a.k.a The Situation's number one fan think he will do in the competition?
"Well, if there is a fist-pumping category, he's got them creamed," Fallon confesses. "Yeah, he will win!"