NEWS
Red Carpet Confidential: Eva Longoria Reveals Her Diet Secrets And The Cheat Food That She "Can't Put Down"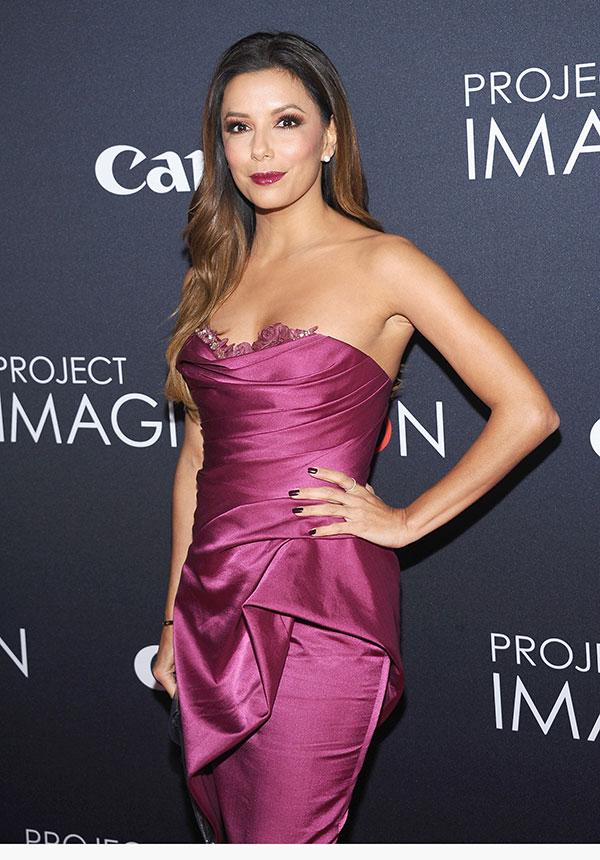 Eva Longoria may be a world-famous actress, but she is concerned about her body just like everyone else.
When asked Thursday where she imagines herself in five years, she gives me a wink before telling me "hopefully still skinny!" during Canon's Project Imaginat10n Film Festival, where she premiered her film Out of The Blue, at Alice Tully Hall in NYC.
Photos: Celeb Couples That Broke Up in 2013
Staying thin takes effort for the Texas-born beauty though.
Article continues below advertisement
"Diet and exercise are the key to my figure," the twice-divorced star, 38, says. "It's no secret, really. It's just dieting. I don't really eat a lot of sugar. My diet usually consists of no sugar, no carbs, and then I work out with a trainer."
How difficult is it to nix the sweets?
"I was on a no-sugar thing for a couple months, and then I'll go off it, and then I go back. It gives you more energy and helps you sleep better. It's the most slimming—it's the diet that gives me the most results."
OK! News: How To Get Kim Kardashian's Post Baby Body
Otherwise, Eva says, "I love eating well—I love vegetables, I love fish, I'm not a big carb person."
Still, eating right is no substitute for clocking time at the gym, where she gets fit by weight training.
"A diet goes hand-in-hand with exercise," she says. "Some people think 'I can eat whatever I want as long as I exercise,' which is false. And vice versa—the opposite of that. Diet and exercise have to go hand-in-hand."