NEWS
Everything That Happened on This Week's Real Housewives of Miami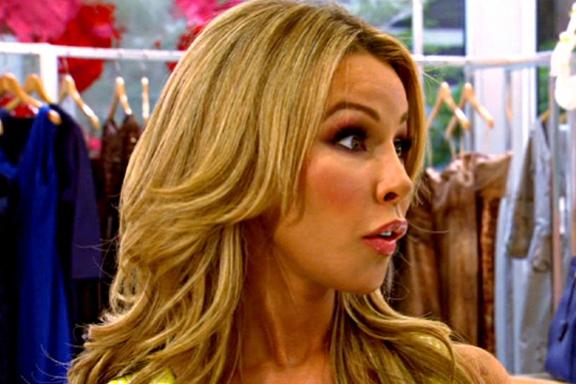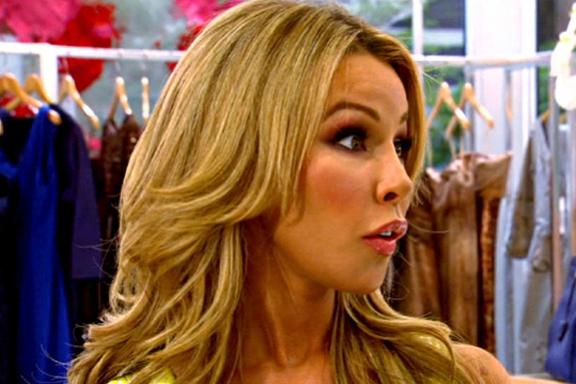 This week's episode opens with Joanna in serious strugglesville as she's trying to plan her wedding. The woman is over budget, over guest capacity and over planning this thing on her own, but no one's answering her calls. Not cool, people.
OK! News: Get Miley's Slick Hair Look
Meanwhile Lea is in fabulousville building her empire. Surrounded by skincare and handbags, she's loving life.
Lisa and Adriana visit Alexia at her house. Is anyone else loving the backsplash in Alexia's kitchen? I have clearly been watching too much HGTV. Lisa tries to tell the ladies about her trip to Texas with Lea. She really, really wants to mend the rift between Lea and Adriana. It really doesn't seem like it's going to happen, despite Adriana saying she is willing to let her guard down and apologize again (Did they not show her apologize the first time? Did I miss this?).
Article continues below advertisement
OK! News: Lily Collins Proves You Can Take Your Makeup From AM to PM
Lea's handbag launch party is full of glitz and glam. Joanna, Lisa and Alexia all come out to support even though Joanna admits she's completely overwhelmed with the wedding planning craziness. Lisa tries to convince Lea to talk to Adriana again. Lea doesn't want to hear it, which is kind of understandable since they're in the middle of her launch party.
Joanna flips out at Lisa for trying to work things out between Lea and Adriana. You can tell J is completely stressed out because this feels like something she would typically let roll off her back. The argument between these two gets really nasty when Joanna tells Lisa she's out of her wedding party. Clearly Lisa is learning no good deed goes unpunished, because there is way too much bad blood here to bring the group together.
MORE ON:
Alexia Echevarria
Article continues below advertisement
OK! News: A Celeb Photogs Offers Holiday Family Portrait Pics
I love that Lisa leaves the party still carrying her glass of champs. That's right, girl, don't let a good glass of bubbly go to waste. I knew I liked her.
Later Joanna tells Romain about the argument with Lisa and thankfully he is a voice of reason and tells her she's taking out her stress on her friend. Thank you, Romain.
Lea's master decorators unveil her new ballroom and kitchen. She's over the moon. Now it's time for her big reveal party. Hey, look, it's Karent! I miss her. Adriana arrives and Lea and Joanna greet her kindly. Lisa steps out wearing fabulous shoes but the vibe between her and Joanna is icy.
OK! News: Get Candice Accola's Easy Breezy Hair
Joanna pulls Lisa aside to try to reconcile things, explaining the stress she's under surrounding the wedding and her sister's lack of involvement. Joanna admits kicking her out of the wedding was a stupid moment and Lisa kindly accepts her apology. I'm happy these two are friends again.
John Rich guest appearance—is there anyone Lea doesn't know?
It seems like the party is going smoothly and then Alexia tells Lea she's being phony to Adriana and the former friends end up having their own semi-private conversation. Lea admits she said some things she shouldn't have said and Adriana apologizes for not defending her when Ana attacked Lea at the last reunion show. The women decide to call a truce. Lisa is beyond excited. I hate to be cynical, but we'll see how long this lasts.
Joanna invites Adriana to her wedding. Woman, weren't you just stressed about your guest list?
Next week the women head to Vegas for Joanna's bachelorette party and guess what? Drama ensues!