NEWS
Exclusive: 'Bachelor Pad 3' Star Nick Peterson Dresses Up Like Lindsay Lohan After She Calls Him an "Idiot"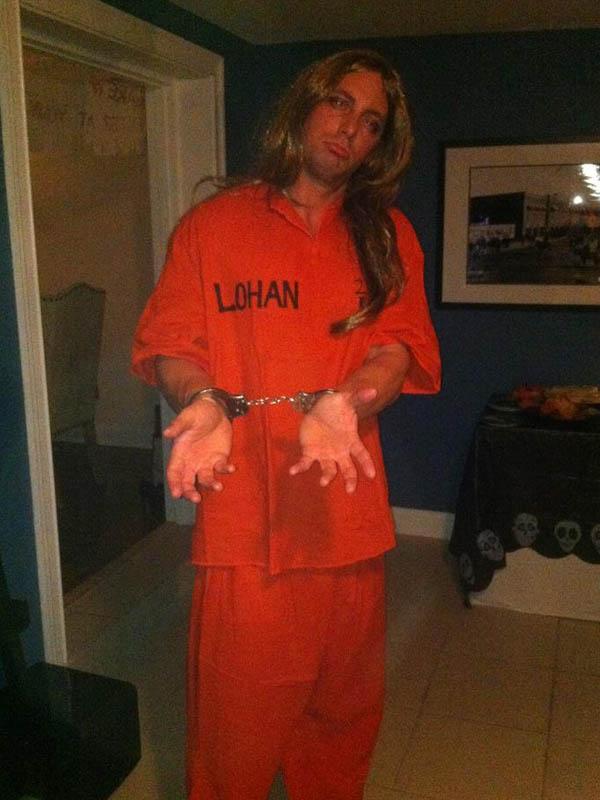 Article continues below advertisement
Everyone seemed to have an opinion about Nick including troubled starlet Lindsay Lohan. She weighed in on the finale and took to Twitter voicing what she thought about him taking all the dough!
She wrote, "#nick on abc's "bachelor pad" is an idiot. first time i've ever seen this show & watched the finale... his karma will come with his greed."
OK! GALLERY: LINDSAY LOHAN SHOWS UP FOR FASHION WEEK IN NYC WITH MOM DINA
Well the feud continues and it seems Nick has one upped Lindsay!
The reality star dressed up like her for Halloween and went all out in an orange prison suit with Lindsay's last name in big black letters written on the front along with handcuffs and a blond wig.
Nick exclusively talked to Okmagazine.com about his reaction when he first realized what Lindsay has said about him.
"It blew my mind when I saw Lohan originally tweeted calling me an idiot lol! She, of all people, has zero room to call anybody an idiot. And in her tweet she admits to only seeing the finale. She had no idea what went on during the season but still lashed out at me."
Article continues below advertisement
OK! GALLERY: LINDSAY LOHAN FIRST DAY SHOOTING LIZ & DICK IN LEOPARD BATHING SUIT
Nick did respond to the Mean Girls actress, but only after her arrest for a hit and run, which happened a few days after she Tweeted him.
"I decided not to immediately lash back because I figured it'd probably only be a week or so until she did something dumb...and sure enough. She hit a pedestrian and ran, and that's when I returned the tweet, "....and you called ME an "idiot" lol."