NEWS
Exclusive! Brandi Glanville: My Relationship With LeAnn Rimes Isn't Amazing Right Now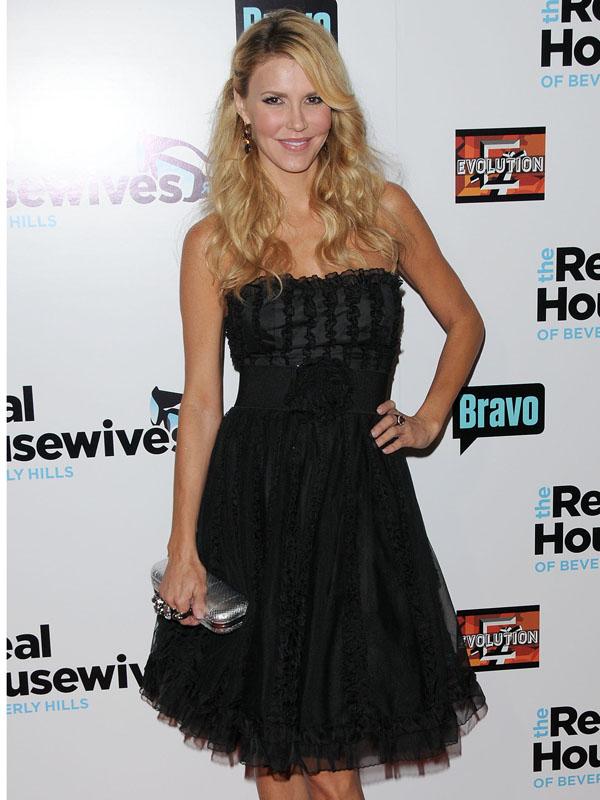 Article continues below advertisement
"Right now it's not amazing," Brandi revealed to okmagazine.com exclusively at the Real Housewives season premiere party in Hollywood on Sunday night. "I'm just saying… and I'll leave it at that."
Brandi recently had to defend herself after posting a comment on Twitter than many misconstrued to be about LeAnn and said that people seldom got her sense of humor.
"Well if you put it on paper and you type it out… it's not funny but I'm hoping in person it's funny," she laughed. "I'm constantly going back and explaining what I meant or what I said or that I'm just joking."
OK! GALLERY: TERESA GIUDICE, CAMILLE GRAMMER AND OUR LIST OF REAL HOUSEWIFE VILLAINS
"I'm a middle child - I had to be funny to get out of a lot of trouble. My friends are all here… all these beautiful girls in the background and we are the biggest jokesters of all time. I just saw their boob - one of them just flashed me! We're a**holes - this is what we do!"
Brandi is currently working on a book about breakups and relationships which she says will hopefully help others not to make the same mistakes that she did when she split from Eddie following his affair and subsequent marriage to LeAnn.
Article continues below advertisement
"It's hopefully an empowering book for women and men about breakups and kind of showing them the way not to go," she explained. "I did some really messed up things. I also don't want people to be embarrassed by the things that they did do. A lot of people sweep things under the rug and for me I put it all out there."
"And even in one chapter I was writing and I was like am I really writing this right now? But I want people to get it. It's part of the evolution of life which makes us who we are. I get told, 'Oh you're not really over your divorce' but do you really ever get over your divorce or does it make you who you are today and is it part of your story.
OK! GALLERY: REAL HOUSEWIVES OF NYC STARS RAMONA SINGER, SONJA MORGAN, LUANN DE LESSEPS & MORE PARTY AT OK!'S FASHION WEEK EVENT
"I want them to know… sometimes I did the wrong thing, and this is what I did, and don't do this, and I try to make it funny so that it's not this Debbie Downer guide but it was so great writing it but it's a little scandalous."
And it seems that relations between Brandi and Camille Grammer have chilled considerably since they dirty danced in Las Vegas last season as Brandi was resolute in her response when asked if she missed not having her around as much this season because of her reduced role on the reality show.
Article continues below advertisement