NEWS
Exclusive: 'The Real Housewives of Miami' Star Lea Black Talks About Her Sense of Humor and Dishes on the Other Ladies in the Cast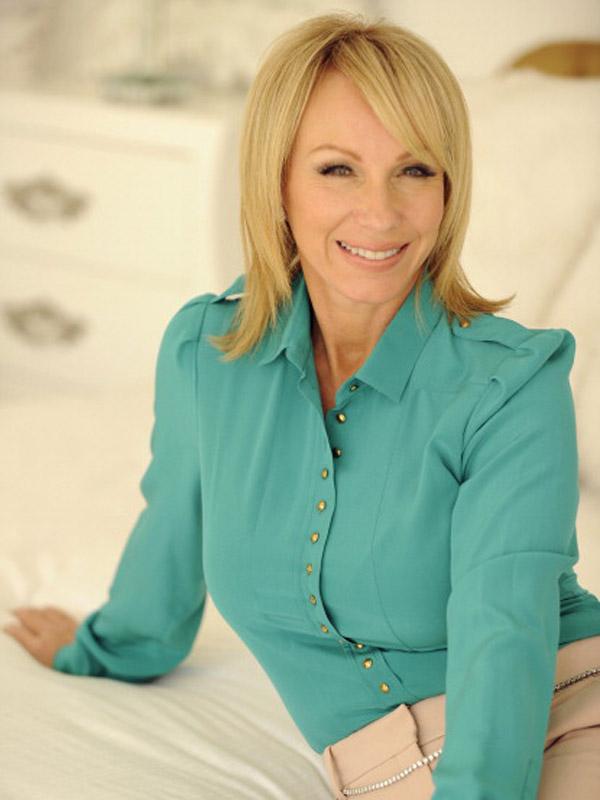 The Real Housewives of Miami debuted with an explosive season premiere last month and the star of the hit reality show Lea Black exclusively talked to Okmagazine.com about the new ladies that joined the cast.
OK! GALLERY: TERESA GIUDICE, CAMILLE GRAMMER AND OUR LIST OF THE BIGGEST REAL HOUSEWIVES VILLAINS
In addition to living her life in front of the cameras, Lea, who is married to one of the top criminal defense attorneys in the country, impressively divides her time on her handbag and skincare lines and raising money for the Democratic party, which she also chatted with us about.
Article continues below advertisement
There are a lot of new ladies on the show this season. Who did you bond with the most and who do you not click with?
I think I clicked with all of them eventually, except maybe Ana, who made it clear she doesn't want to get to know me. I think as far as the new girls, I'm closest to Joanna. I love the fact that she works tirelessly for animals in need.
Your sense of humor can be taken the wrong way at times. Do you regret anything you've said?
No, but I do regret that some people misunderstand my sense of humor. Or that some people would give up laughing with me because they would rather pout.
OK! GALLERY: REAL HOUSEWIVES OF NEW JERSEY JOIN MY BIG GAY ITALIAN WEDDING CAST
You have a handbag and skincare line. Tell us more about that and how you plan to stand out from other Housewives who have not been successful in launching businesses.
I've been in business all of my adult life. I spent years traveling the world, holding seminars and training classes empowering women to have the ability to be their own boss and earn what they are worth and be financially independent. I think I know what women want and everything in my product lines is to enhance a woman's beauty and to empower her. I do it because I have a passion for it and I believe women should always exceed their potential.
Article continues below advertisement
You are quite the political activist. Why is it important for you to get involved and who will you be voting for?
I am involved because I believe in social justice and helping the underdogs level the playing field. I believe in peace and prosperity and I believe the Democrats' approach to be the most pragmatic. I also believe that we are moving forward and the President deserves the opportunity to finish the job he started.
You're very close with your maid. You let her swim in your pool and you two are rather friendly, which some view as inappropriate. How would you describe your relationship?
She's not my maid, she's family. She's been with us for almost 20 years. She can do whatever she wants as long as she puts RJ and my dogs first and she does that. She has earned the right to live the life she lives. She waited 13 years for a green card so she could see her family in Ecuador. We built a house for them and consider them extended family. She pretty much sends her entire pay to them – that's why I pay for whatever she wants and needs because she is a selfless person who has struggled and worked hard her entire life. When we fly first class, she flies first class with us. I don't care that some of my friends are offended when she orders the most expensive thing on the menu or sits with us at the Beverly Hills hotel with our fabulous friends... we are all created equal.
Article continues below advertisement
OK! GALLERY: REAL HOUSEWIVES OF NYC STARS RAMONA SINGER, SONJA MORGAN, LUANN DE LESSEPS & MORE PARTY AT OK!'S FASHION WEEK EVENT
Your son and husband are rarely seen on the show. Was that a conscious decision to not have them on as much as some of the other Housewives have their family's on?
My husband was out of town in a trial, and my son and I were going back and forth on weekends to Palm Beach so he just wasn't there much while filming. My son, if filming fits in and he wants to film - fine, if he has other activities he would rather do - fine. He took a film course at Universal Studios last summer so he was a little intrigued, until it became work! Then he was off to other things. It was really just sort of how it worked out. But stay tuned… he's in some of the future episodes, and they're quite cute.
You didn't have Marysol work your gala event this time because you said she didn't do a good job last at the one. What did she do that was so wrong and how has your relationship been since this situation?
OK! GALLERY: BETHENNY FLAUNTS BIKINI BOD IN MIAMI BEACH
I think what I said was she "dropped the ball." There were 15 other galas she didn't participate in either. Don't read too much into it. It's just complicated, let's leave it at that. She and I have never been close friends and we are currently friendly at a distance. I only wish her well. Everyone has a bad day or night from time to time. We used to be friendlier, but never close.
Article continues below advertisement