NEWS
Exclusive! Cory Hardrict Dishes On Working With Amanda Seyfried, Wife Tia Mowry And His Guilty Pleasures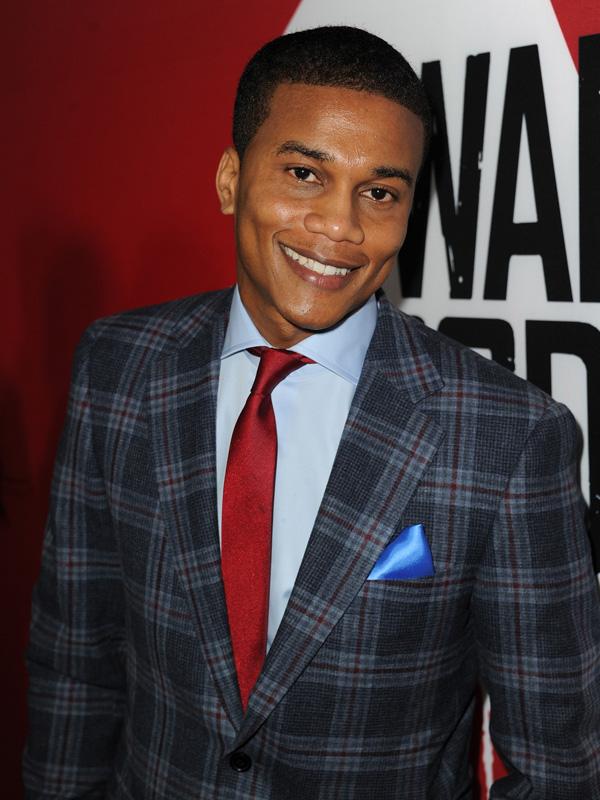 Cory Hardrict is one of those actors that you've seen in movies and on television but he's yet to cross over into the big time. But we feel with his latest projects, it's the exact right timing for him to finally get the recognition he deserves.
The handsome actor stars in Warm Bodies alongside John Malkovich and has a pivotal role in the hotly anticipated film Lovelace with Amanda Seyfried about former porn star Linda Lovelace.
Article continues below advertisement
Cory tells OK! all about his 15 year rise in the entertainment industry, his love of being a dad to son Cree who turns two in June, and the best advice he received from Clint Eastwood...
OK!: Your new movie Warm Bodies is released on February 1 - why did you want to be a part of the project?
Cory Hardrict: When I read the script it was a no brainer: a Zombie-human love story, a lot of action, and fighting zombies! I am a big fan of The Walking Dead, I thought this was the next level by far!
OK!: What was it like working with John Malkovich?
CR: It was a great experience because he's a wonderful person first and foremost and of course a living legend... he is just a powerful man to be around! Let's just say I am a fan of his work!
OK!: You are also in the upcoming film Lovelace - because of the subject matter was it a big decision on taking the role?
CR: No, because it is an iconic story and I was even more excited once I heard Amanda Seyfriend and James Franco were starring. I really wanted in on this special project!
Article continues below advertisement
OK!: Do you have any fun stories from filming?
CR: Yes, my first day of filming, Nicholas Hoult and I were sharing stories on embarrassing moments on our other projects right before we had a scene together. Then right when we started shooting I went for my weapon, as my character is a solider, and I accidentally hit a button on my phone and it kept repeating ''say a command.'' It went on very loudly for 10 more times before we caught on that it was my phone. The scene was supposed to be very silent so I was mortified to finally realize it was my phone!
OK!: What was it like working with Amanda Seyfried?
CR: She is the sweetest person, so down to earth and humble. After meeting her you instantly become a fan... she also an amazing actress!
OK!: You've been an actor over 15 years now and it has been a slow but steady race for you - how have you kept the motivation going?
CR: By never forgetting that promise to my mother who's resting in heaven: to never give up, always focus on the vision and not circumstance, and of course, win an Academy Award.
Article continues below advertisement
OK!: What's the best piece of advice you've been given regarding being an actor?
CR: The great Clint Eastwood once told me, "Never worry about what your gonna get, just show them what you got!!"
OK!: How do you manage juggling fatherhood with your career?
CR: Just like life: you survive and live day to day with routines. My son is my routine and priority, period!
OK!: What's the best thing about being a father?
CR: Seeing my baby smile, laugh and hug me is the best feeling ever!
OK!: Are you planning to have more kids soon with wife Tia Mowry?
CR: Yes we want a girl so bad...I can't wait, but we will be happy with healthy whatever the gender!
OK!: Have you ever composed an Oscars acceptance speech?
CR: Not yet. But when I win one it has to be organic and from the heart because that's what is going to get me on that stage!
Article continues below advertisement
OK!: Someone gives you $10 million right now - what would you do with it?
CR: I would build a shelter in my hometown of Chicago for the homeless...Then take a private Jet to Africa with my family!
OK!: Time travel or read minds - which supernatural talent would you want?
CR: Time Travel.
OK!: If you weren't an actor - what would you be?
CR: Humanitarian or a motivational speaker I love helping people, just being of service makes me happy!
FIVE FAVES
Favorite food? Any sautéed Greens, I am vegan and love it!
Favorite movie? Cooley high, it's what Chicago was all about in the 80's.
Favorite part of your body? My eyes and hands, because that is what my wife says.
Favorite hobby? Basketball, going to the movies, swimming with sharks! I'm crazy..
Favorite guilty pleasure? Pedicures
Are you looking forward to seeing Lovelace? Let us know below or tweet us @OKMagazine! And be sure to follow @CoryHadrict!