NEWS
Exclusive: Heather McDonald of 'After Lately' Reveals Her Favorite Kardashian Sister & Parenting Advice for Will and Kate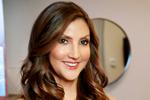 Last week we chatted with Sarah Colonna about season 3 of After Lately, aka Chelsea Handler's hilarious late-night show, and today we got the scoop from another of the show's cast members slash writers, Heather McDonald. She happens to be best friends with the Kardashians so obviously got her to tell us her favorite Kardashian sister, plus spill on her Housewives obsession and her parenting advice for Prince William and Duchess Kate. Oh yeah, and why Jennifer Garner is wayyy too cool for Heather to hang out with.
Article continues below advertisement
Read on below...
OK! Exclusive: Chelsea Handler Gets Horny on Tonight's Episode
OK!: Congrats on season 3 of After Lately! What's the coolest thing about the new season?
Heather McDonald: The guests. We have Oscar winners! Charlize Theron, Reese Witherspoon. And we have a big episode with the Kardashians which is kind of a big deal because Chelsea and the Kardashians find love for each other, well sort of. I've been friends with the Kardashians for like 7 years.
OK!: Can you choose a favorite Kardashian sister? Or...
HM: Um, well I really like Kourtney, she's really sweet, but Khloe is the funniest one. I really have a good time talking to her. She's just no bulls*** and she's just absolutely horrible to Kris (Jenner). She just gives her s*** all day long and it's hilarious.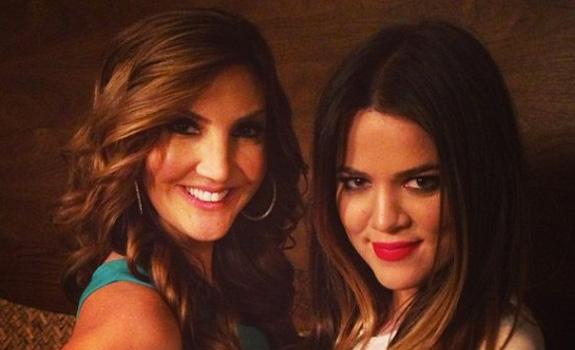 OK!: Your book, My Inappropriate Life, doles out some mommy advice. Any celeb moms you'd really want you and your kids to hang out with? We love Jennifer Garner...
Article continues below advertisement
HM: I think Jennifer Garner — I think she's too good of a mother for me to hang out with (laughs). She strikes me as like very, like, I don't know. She has a lot of rules, and a lot of vegetable eating, and I heard her talking on the red carpet about how her daughter won the spelling bee. My kids are terrible spellers.
OK!: Ha! What about Kourtney and Kim?
HM: Yeah, I love the Kardashian sisters. Kourtney's a very fun mom and she's a very good mom too. I like Adrienne Maloof as a mother. I think Kyle Richards is a fun celebrity mom. Lisa Rinna…I think Kendra's probably a really fun mom. And I like her son's hair.
OK! Exclusive: Sarah Colonna Reveals Her Obsession With The Bachelor
OK!: Got any parenting advice you can give to parents-to-be William and Kate?
HM: He has a beautiful mom, he's gonna be very cute and have good genes…or she. And how awesome to be a prince or princess? I mean, I know people are gonna like write "Oh this poor child," but you know what? That's a lot better than growing up on a farm and picking corn at 5 in the morning. And so is my kids' lives. Me talking about them on Chelsea Lately or on stage is a very good life to have and they should never be complaining about how gorgeous their mother is who's so funny and lovely like I am. And extremely modest too. They're so lucky to have a modest mother.
Article continues below advertisement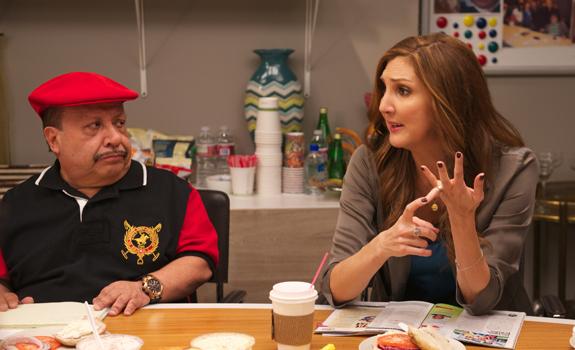 OK!: Chelsea Handler has tons of famous friends. Who do you want your famous BFF to be?
HM: As a kid I used to say that I think Madonna and I would really get along (laughs). I've loved her since I was like, 13, and I'm like, "One day, we're gonna meet, we're gonna hang out, we're gonna be friends, she's gonna think im hilarious, and I think it's gonna happen." We're both mothers. She was raised Catholic but now she's Jewish. We have a lot in common and I think it's gonna happen.
OK!: Fingers are crossed for you! Speaking of Chelsea, has she ever made you do anything super embarrassing on TV?
HM: Well, one time in real life I was holding these two plates of food because I love to bring home the food for my family because I have five people to feed and if there's leftovers then why not. My hands were carrying the food and I was wearing like, workout pants and she had an electric toothbrush and she took it to my vagina in front of like, staff members. And I'm like, "What am I supposed to do, am I supposed to drop my food and let my children starve or do I finish this very awkward moment?" So anyway, they put that in After Lately. So I then had to relive it and have her stick a vibrating toothbrush at my vagina with like, five guys filming it. So that's what happens. You have it happen in real life and then you have it happen on After Lately.
Article continues below advertisement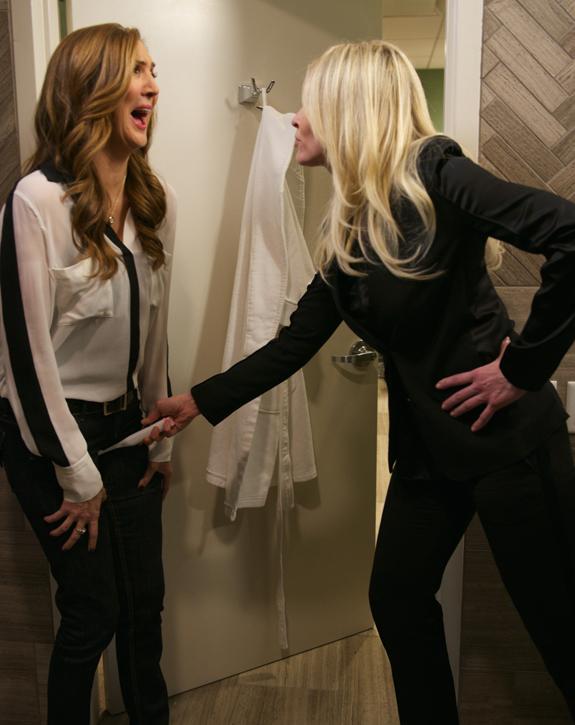 OK!: Yikes! There are tons of female comedians out there, but out of all of them, who do you think would have the most interesting movie based on their life?
HM: Besides myself? (Laughs).
OK!: Ha! Who would play you in the movie?
HM: OMG, well, let's think. Like an up-and-comer. Cute brunette. Let's see, um. Who do I like? OH! Probably one of those cute girls in Pretty Little Liars. (background laughter).
Watch: Chelsea Handler Stops by Watch What Happens Live!
OK!: Oh! Like Lucy Hale? I could see that.
HM: Yeah, she could play me (laughs a lot). That's Patrick (the publicist) laughing in the background.
Patrick: I'm sorry!
HM: Someone with good hair and chocolate eyes and that's a good actress that can live through my childhood tribulations. I have a very interesting life. I've written two books so the screenplay is basically done. So she can play me young and then I can play myself in the end cause I still want a part.
Article continues below advertisement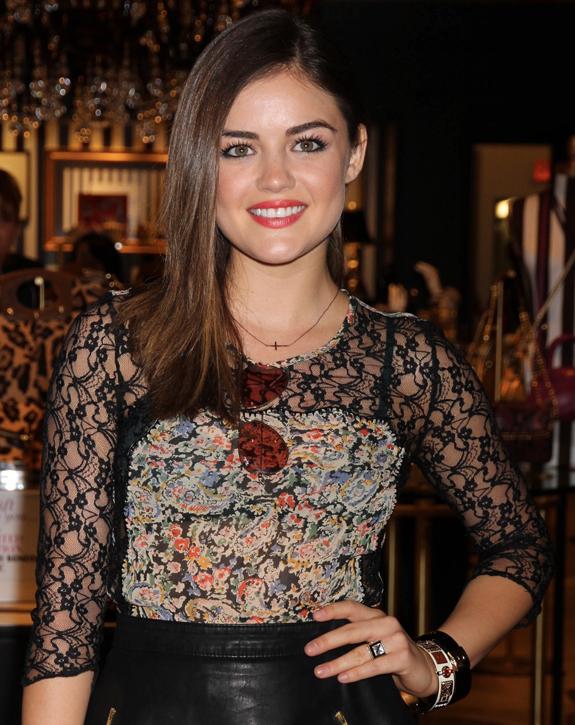 OK!: Are you into Pretty Little Liars? What's your guilty pleasure TV show?
HM: I like anything about a girl killing her husband or boyfriend. Like True Crime Stories. Especially if it's about rich people where the women loses it and kills her husband. I like all that stuff. Now there's like 20 shows where they do like the reenactments . I Married a Serial Killer. Whatever, anything like that. All the domestic stories that go awry. They're a cute couple, they're the toast of the town, she lights up a room and then she's killed. Love it.
OK!: That's so...morbid! Are you into any happier shows?
HM: Well, I love all the Housewives. Those are my two favorite things. The Housewives and then like, 48 Hour Mysteries.
OK! Exclusive: Read Our Interview with Housewives' Tamra Barney!
OK! Which season of Housewives is your favorite?
HM: Um, Beverly Hills. Beverly Hills and OC. I love Tamra (Barney) and I love Heather Dubrow. Oh, they're really fun moms. They I actually know, I forgot to say. They're my friends and they're actually really fun moms. Put them down, not the others. Just in case they read this (laughs).
Who's your favorite celeb mom? Is Khloe your favorite Kardashian, too? Tweet us @OKMagazine and be sure to tune into After Lately tonight at 10:30pm ET on E!