NEWS
Tamra Barney Talks C.U.T. Fitness and OC Drama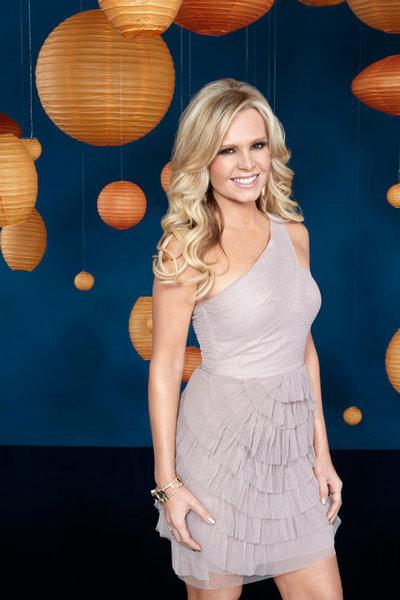 If the Real Houswives of Orange County has taught us anything (and we like to think it has), it's that you don't want to mess with Tamra Barney. The sharp-tongued SoCal gal doesn't take guff from anybody and now she's ready to whip everyone into shape with the opening of her fitness studio, C.U.T. Fitness, in Santa Margherita, Calif.
Last season we witnessed Tamra embark on some early research for her dream business and now it has become a reality, with the grand opening set for Saturday, March 2. We caught up with the workout maven to get the deets on C.U.T. and a little scoop on what we can expect from season eight of RHOOC, premiering April 1 on Bravo.
Article continues below advertisement
Watch: The Trailer For Season 8 of 'RHOOC' Is a Doozy!
OK!: What can you tell us about C.U.T. Fitness?
Tamra Barney: C.U.T. stands for Cardio Unique Training. It's a group fitness facility. We have 6,300 square feet and we have three studios within one building. We group fitness classes from Body Pump to Zumba to kickboxing.
OK!: We got a glimpse of you auditioning instructors for your studio last season, which class are you most excited about offering?
TB: There are actually a couple of classes—Body Pump is a class that I just recently got certified to teach. I love Body Pump, which is basically a choreographed hour-long class with a barbell. So it's lifting weights, which a lot of women are afraid of. But one of our newest classes is called The Whine Bar and it's ballet barre and it's an hour-long class. It's all done on the barre. It's not wine, w-i-n-e, it's whine, like you're crying. It's one of the hardest classes I've ever taken and it just seems like the moves are so simple.
Article continues below advertisement
OK! News: You'll Never Guess Who's Returning to 'RHOOC'
OK!: It really works...and it hurts!
TB: Well now we know why ballerinas have the most amazing bodies in the world!
OK!: What's your grand opening going to be like?
TB: It's going to be big, exciting. We have a lot of great companies participating. It's a time for the public to come in. We're going to be offering demo classes all day long to show a little bit of what we offer, we're going to have Skechers there, they're officially our C.U.T. Fitness tennis shoe, and they're going to be there with a Hummer giving away Skechers and workout clothes. We have a lot of great giveaways. I'm raffling off four six-month giveaways to the studio along with a lot of other goodies. We're going to have food and drinks and things for the kids. It's a four-hour open house for people to come in and check us out!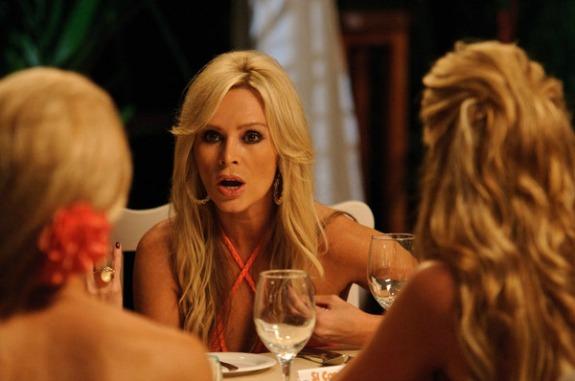 OK!: You mentioned you just got certified for Body Pump, are you going to be teaching some classes at your studio?
TB: I am. The certification for Body Pump is quite an ordeal. You can't just take a class and pass. So what I've done is I've taken the two-day module, which was basically about 18 hours of working out for two days. And then after two months you have to submit a video of yourself doing an entire class and then they either pass you or fail you at that point. I'm at the point right now where I have two weeks before I have to submit my video. I'm halfway there. I'm not all the way there but I'm halfway there! You can't just say, "Oh, I'm certified!" It's really a tough course you have to take.
Article continues below advertisement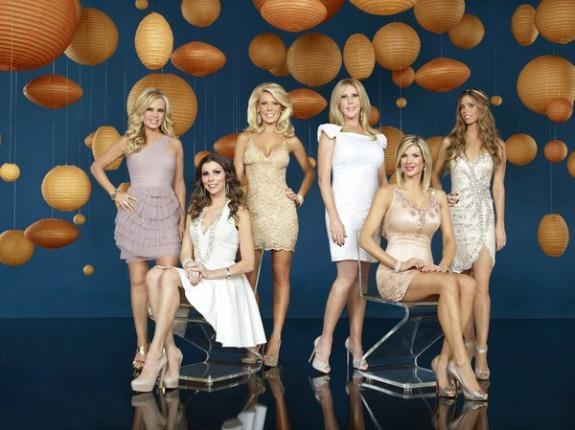 MORE ON:
Real Housewives of Orange County
OK!: Is there anything special you do in the weeks before summer to get ready for the warmer weather months?
TB: Well definitely in the few months before summer is when I really try to get myself in shape. I think a lot of times in the winter it's cold and we slack off on our diet and now it's all about really being strict with my diet. My workout is always pretty consistent, but as we all know, diet is probably 80 percent of what you're really going to look like. So you can work out all you want but if you eat like crap you're not going to see the results you would if you ate well. So I actually just hired a nutritionist who's getting me ready for my wedding and just life in general. It's not so much about a diet but just eating the right things. For the longest time I was like, don't eat carbs, don't eat carbs, but you need carbs to burn fat. So I'm learning all of that with the nutritionist right now just to be in the best shape I can be. I'm 45, I'm not expecting to look like I'm 20, I'm just trying to look as good as I can for what I was dealt with.
Article continues below advertisement
OK!: Can you share anything about the wedding?
TB: We're getting married this summer and we're getting married local in Orange County unless something drastically changes last minute. We're in the planning stages right now and I can't really say a whole lot about it.
OK!: What are some of your beauty must-haves these days?
TB: I'm usually in workout clothes and a hat. For me, it sounds silly, but it's just working out. It's working out and people have said to me, "Wow, you've really changed. What have you done? Have you done something to your face?" No, I haven't done anything to my face. When you eat right and you work out it shows in your face, in your skin, in your hair—everything. So that's probably my must-have. I mean, I can't live without my botox and my lip gloss.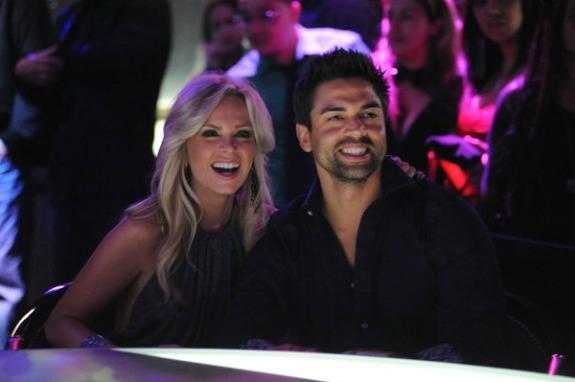 Article continues below advertisement
OK!: When you're not filming, who do you keep in contact with the most?
TB: Right now, it changes all the time, but Heather (Dubrow) and I have become really close. We talk all the time. Vicki and I—we go up and down. We fight and we make up. But even when we're fighting we still talk. It's crazy. We have a really weird relationship.
OK!: So the ties aren't completely broken there?
TB: No, and I don't think they ever will be. We've been friends for a long time and I think it's one of those things where you can get in a fight and yell at each other and then go, "Okay, where are we going for lunch?" It's just that kind of friendship. Vicki and I have been on the show long enough that we both understand, "You know what, it happens on the show. Tensions are high, but we're in this together."
OK! News: How Does Phaedra Parks Maintain Her Beloved Donkey Booty?
OK!: Are things as dramatic off-camera as they are on? Does having that crew in front of you heighten everything?
TB: That's a great question. A lot of times I'd say, oh, it's worse on camera, but we've had situations where we're flying home from filming and the fights got so bad. The producers are like, "Save it! Save it!" You can't save it. It's just one of those things at the moment that people start fighting. These girls on the show, some of them don't get along, so when you put it together it's never a good time. So off-camera things get bad, too. It's no different.
Which OC housewife are you most excited to catch up with when season eight premieres? Let us know below in the comments, or tweet us @OKMagazine.