NEWS
Exclusive! Melissa Gisoni and Maddie and Mackenzie Ziegler Talk 'Dance Moms' and Abby Lee Miller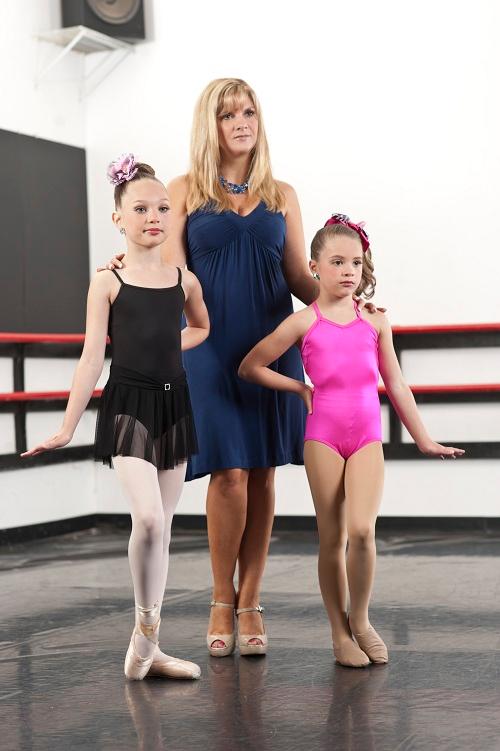 Article continues below advertisement
Melissa Gisoni:Fans always tell us they wish there was more dancing and less drama. We wish for that as well. Our children are so talented and the world really doesn't see that.
OK!: Which of the moms are you the closest with?
Melissa: Jill Vertes, Kendall's mom and Holly Frazier, Nia's mom.
OK!: We have seen you struggle with your decision to participate in the protest. How do you feel about it currently?
Melissa: It's water under the bridge.
OK!: There is likely a lot of stuff that ends up on the cutting room floor. What do you wish we saw more of?
Melissa: More dancing and how much fun the moms have together.
OK!: Maddie, did you expect Miss Abby to hold out on giving you a solo for so long?
Maddie Ziegler: You just never know.
OK!: What was your favorite dance so far this season and why?
Maddie: I love "Uphill Battle" because it's very hard and it really challenged me.
Article continues below advertisement
OK!: How did you deal with not having a solo and what would you tell other girls who find themselves in your position?
Maddie: We support each other 100 percent. We are just like sisters.
OK!: Do you think it's fair that Abby blames you for what your mom did? (We don't!)
Maddie: No, I didn't want to stay in the car. I texted my mom the entire time begging to go into the studio. I told her that I would never do anything like that again.
MORE ON:
mackenzie ziegler
OK!: Mackenzie, you have really grown up! What's your favorite style of dance right now? Has it changed since the show started?
Mackenzie: Thanks! My favorite style of dance is Acro and Jazz. My taste has not changed.
OK!: What's the best advice Maddie has given you? What about your mom?
Mackenzie: Maddie says always work hard and focus! And my mom tells me to be the best you can be all of the time.
Article continues below advertisement
OK!: Melissa, what do you tell Maddie and Mackenzie about Abby's attitude? Abby has definitely done a lot for your kids, but are there moments when you feel like taking them somewhere else?
Melissa: Abby creates amazing dancers and teaches the kids what the real dance world is like. They get upset when she yells at them but they always know that she loves them. I would never consider taking my children to a different studio.