NEWS
EXCLUSIVE! The Wanted Dish on Scooter Braun vs. Ryan Seacrest And Reveal How They Really Feel About the Jonas Brothers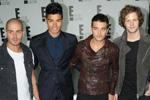 On Monday night, pretty much every single person who has a show on E! flocked to NYC for the network's yearly upfront, and you guys, I was there. On the red carpet. Interviewing celebrities and taking pics (like this one). Ryan Seacrest was there and the Kardashians were there and Ryan Lochte (!!!) was there and more.
OK! Exclusive: Kevin and Danielle Spill on Married to Jonas Season 2
Sure, I wasn't dressed appropriately and was freezing my butt off the entire time, but it was worth it because let's just say that things really heat up when the guys of The Wanted—sans Nathan Sykes since the poor guy is recovering from throat surgery—stopped to chat with me. The dudes are gearing up for their reality show, The Wanted Life, debuting June 2, so I asked Max, Siva, Tom and Jay about that, about Scooter Braun vs. Ryan Seacrest, about how they feel about the Jonas Brothers now that they're network-mates and more. FYI, these guys have zero filter so it was basically hilarious. Keep scrolling...
Article continues below advertisement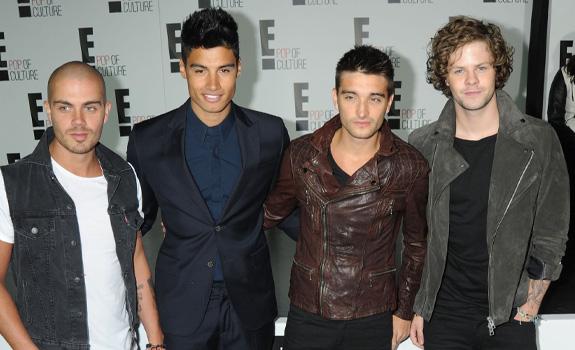 OK!: This show is a lot about bromance…
Jay: That's one of the key ingredients.
OK!: What other E! star would you love to have a bromance with?
Jay: Can you name some?
Siva: Ryan...Rob Kardashian...
Max: Probably Jonas.
Tom: Jonas. Ryan Seacrest. He has GREAT teeth.
Max: And Bruce Jenner! I like Bruce.
OK!: What other E! stars in general are you fans of?
Jay: The Kardashians are cool. We like them… Jonas' wife. I like her.
Siva: Ohh!
Jay: I like the Jonases. They're very friendly.
Max: I'm actually a huge Jonas fan. I'm being serious, geniunely. I actually like them.
Siva: Have we named everyone?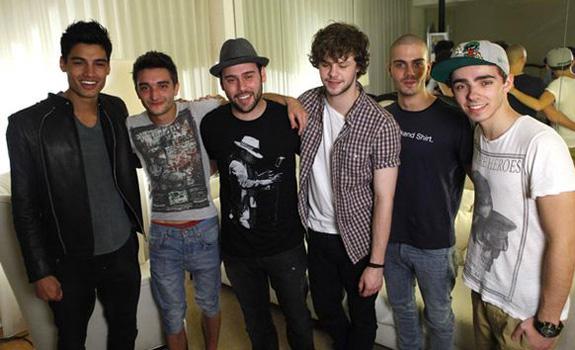 OK!: In terms of bosses, how does Ryan Seacrest compare to Scooter Braun?
Max: Uh, we actually talk to Ryan. Every once in a while.
OK!: Ha! Scooter is too busy with Bieber these days?
Article continues below advertisement
Max: Uh yeah, I think he manages Bieber, right? I mean, I think he's got Believe written on the front of him. I think it's true. That's not even a lie.
OK!: Who do you prefer to hang out with?
Jay: I cannot possibly say. I'll get fired from either the band or the show with that question.
OK! News: Which Star Supports Bieber Going Shirtless?
He makes a good point. And alas, below is the picture of me and the guys (minus Siva who was too blurry so I cropped him out) taken inside the E! party. We are basically best friends and I am basically in love with them.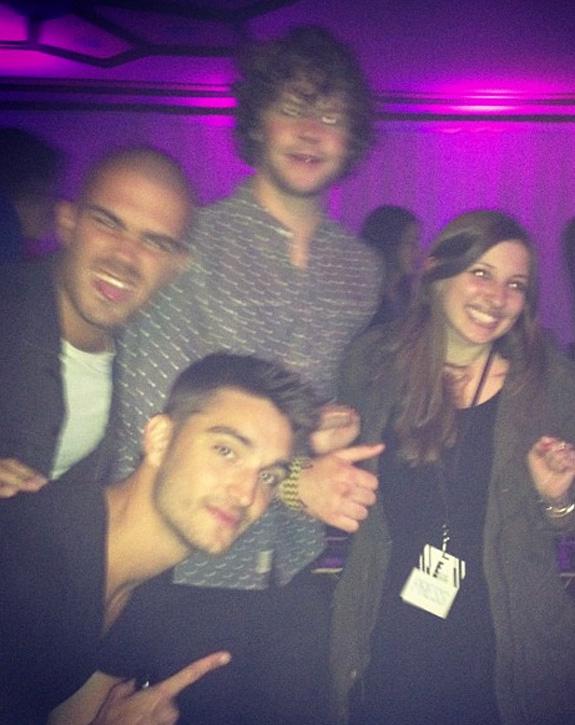 Are you excited for The Wanted Life? Which guy from the band is your favorite? Who would you rather have as a boss, Scooter Braun or Ryan Seacrest? Tweet us @OKMagazine and stay tuned for more interviews from the E! upfront!