NEWS
Meet The Extreme Cougar Wives, Including The 89-Year-Old Woman In Love With A 46-Year Old Man!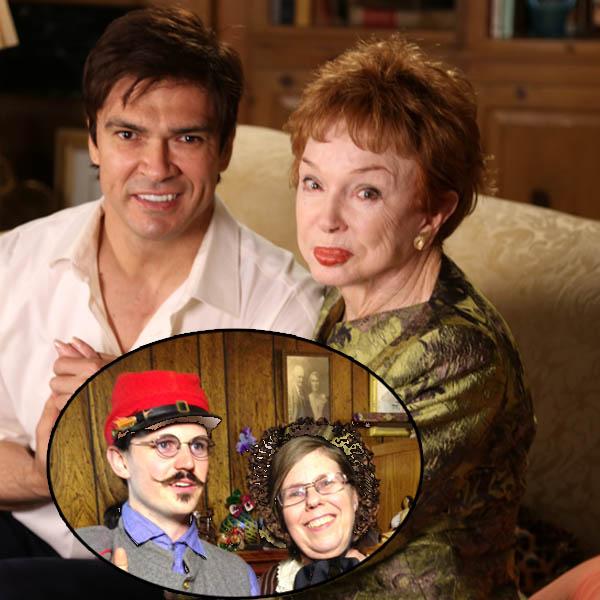 No-one seems to blink an eye when an older man swans into the room with a woman young enough to be his daughter on his arm. But, what's the reaction when the tables are turned?
OKMagazine.com has a sneak peek at the upcoming TLC two-part special, Extreme Cougar Wives, which documents the very day lives of older women and their much younger male love interests.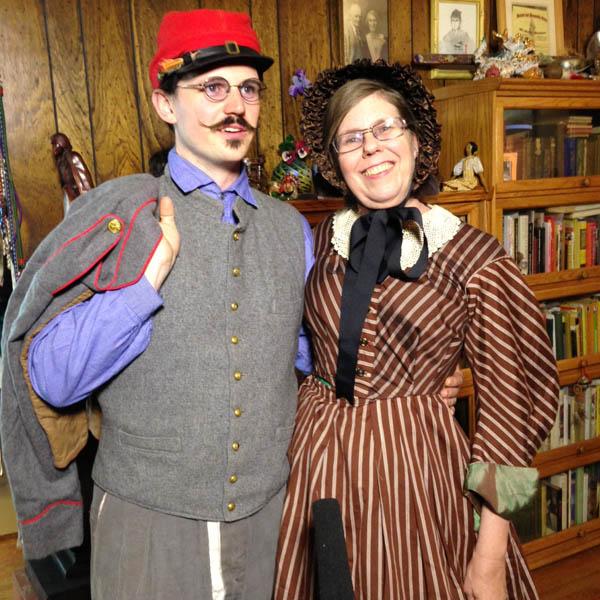 "Proving that love knows no age limits, the TLC specials take you behind generational lines for an inside look into these cougars' dens," the show's press release reads.
Article continues below advertisement
OK! News: Justin Bieber Tweets A Shout Out To His Cougar Fans!
"With their young cubs by their side, these women prove that the multi-generational dating scene is alive and thriving. While friends and family may disapprove, these vivacious women keep living life the way they want. From awkward family introductions to a couple who are turned on by their Civil War reenactments, this diverse pack delivers some wild moments."
So, let's meet the extreme cougars and their cubs!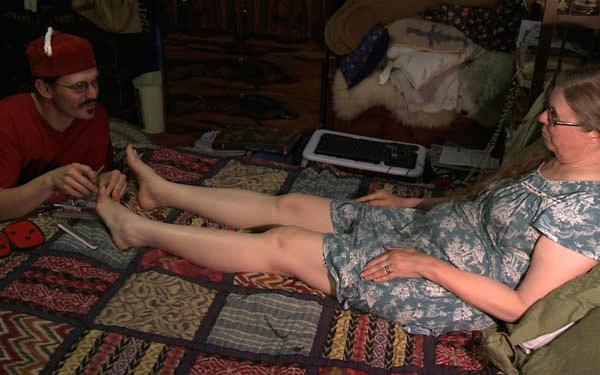 First up there's Jane, 59, and husband Andrew, 27. They met five years ago and have been pretty much inseparable ever since. To say these two are kindred spirits would be an understatement!
OK! News: Why Jennifer Lopez Went Cougar With Casper Smart!
Andrew and Jane live a decidedly unconventional life together—including dressing up and reenacting the civil war with their cannons; feeding and tending to their chickens and caring for their silkworms.
Article continues below advertisement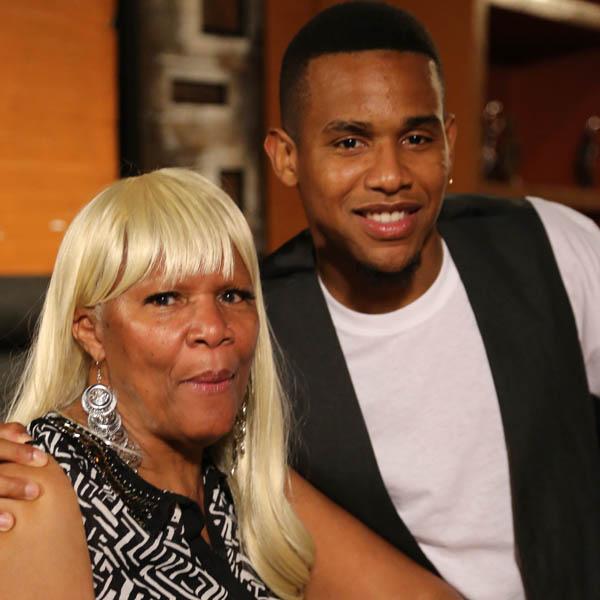 Next up is Dallas cougar, Loma. She may well have three ex-husbands, four children and eight grandchildren under her belt but this 70-year-old is anything but your regular grandma! In place of grannie-favorite twin sets and pearls, Loma likes to hit the town in leopard print bras and outrageous blonde wigs!
OK! News: Denise Richards Cashes In On Being A Cougar!
The former nurse is determined to live the rest of her days by her own set of rules, and her larger-than-life personality and pizazz has the young dudes flocking to her side!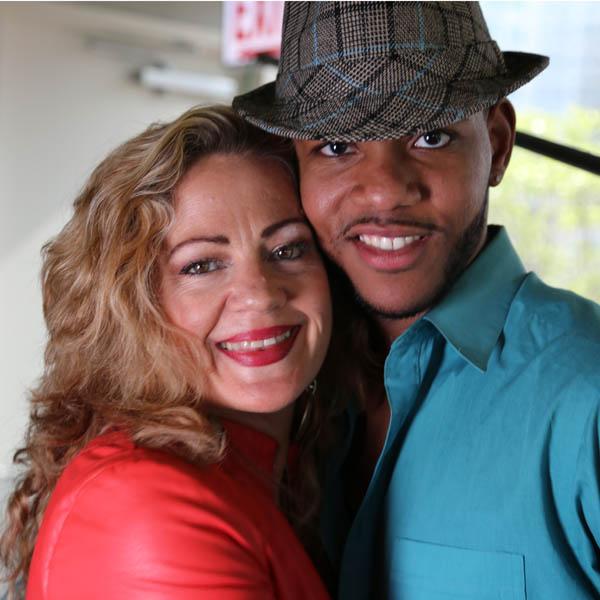 Then there's Sherri, 50, and boyfriend, Desmond, 26. Sherri was previously married to a more "age appropriate" partner, but claims life (and love!!) is better than ever with "soul mate" Desmond.
OK! News: David Cook Is 'Uncomfortable' With His Cougar Following!
The couple met at a self-development seminar, each trying to better themselves and make the most of their lives—and together they make sweet music—literally! Sherri is helping Desmond write songs and make it in the music world.
Article continues below advertisement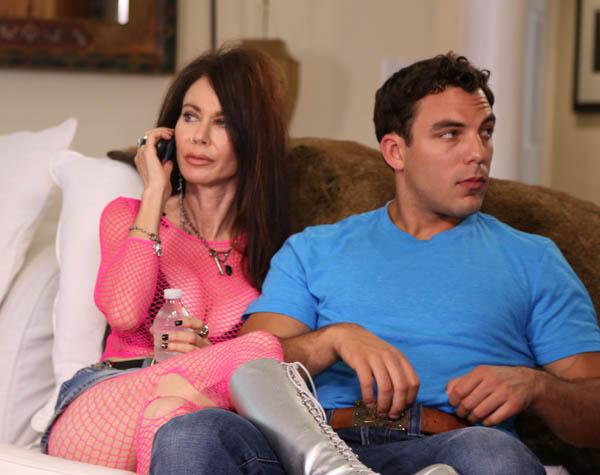 Kathy may be 54 but she's still all about the rock-n-roll!
OK! Photos: Hollywood's Hottest Cougars
She's dating Brad, 25, whom she met while she was actually in hot pursuit of his cousin—a drummer in a rock band!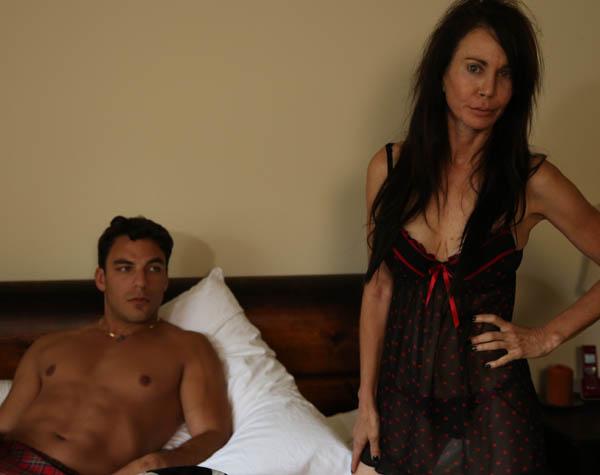 When it comes to style, Kathy definitely subscribes to the less-is-more ethos—prowling around in skimpy see-through negligees, fishnet tops and mini- skirts.
Brad is a little more clean cut and innocent than Kathy is used to—but she says she's looking forward to teaching him a few tricks between the sheets.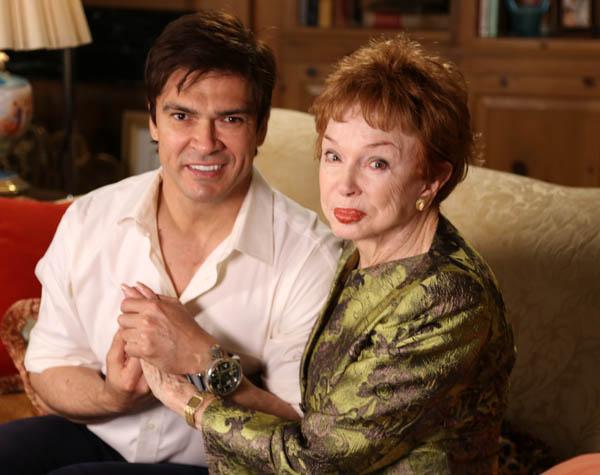 Really putting the C in cougar is Jeraldine—the 89-year-old has been with her Guatemalan ex-bodybuilder beau, Donaldo, 46, for eleven happy years.
The couple first met at a society luncheon when Donaldo was just 19 and Jeraldine was still married to her husband. Years later, after her husband died, the two reconnected… and the rest is history!
Article continues below advertisement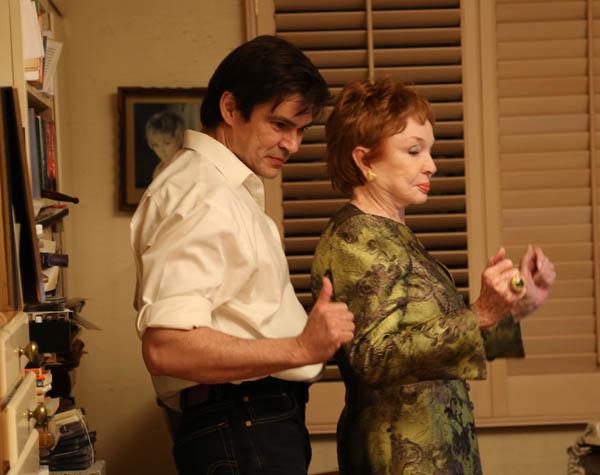 Donaldo rarely leaves Jeraldine's side—caring for her continually and looking after her as she ages—and he seems unfazed by the fact that the love of his life is about to turn 90!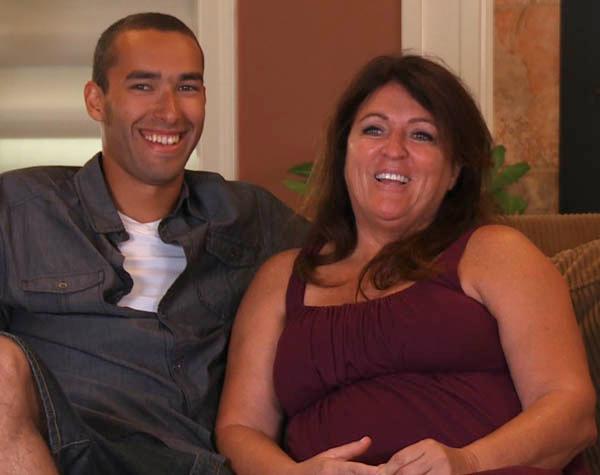 Last, but by no means least, there's Gale, 55, and fiancé, Ian, 23.
The couple met two years ago in a coffee shop parking lot, and it was pretty much love at first site!
Ian absolutely dotes on the mom-of-one, calling her his "munchkin", telling her how pretty she is and getting jealous whenever she talks to other men! And the adoration is clearly mutual—Gale recently moved her and her 14 year old daughter, Alyssa, to New Hampshire to be with Ian.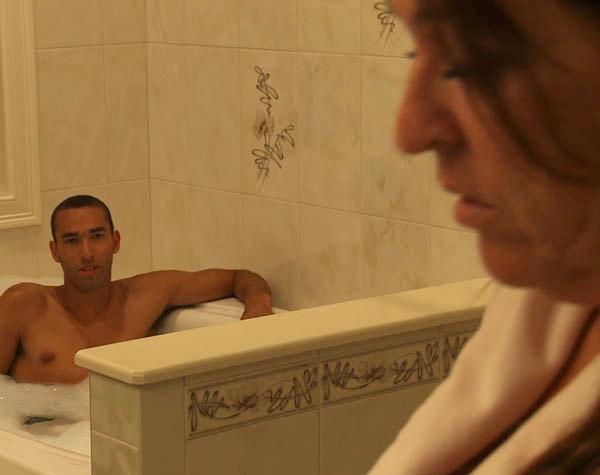 Tune in to TLC to watch the two special episodes of Extreme Cougar Wives airing Wednesday, August 14 and Wednesday, August 21 at 9:30PM ET/PT.
What do you think about the extreme cougars? Sound off in comments below and tweet us at OKMagazine