NEWS
Fears Grow For Amanda Bynes Over Ever Increasingly Bizarre Behavior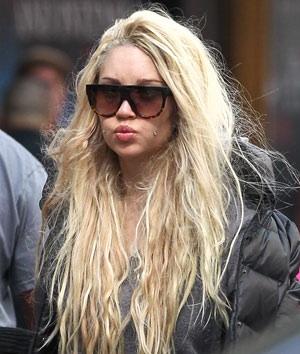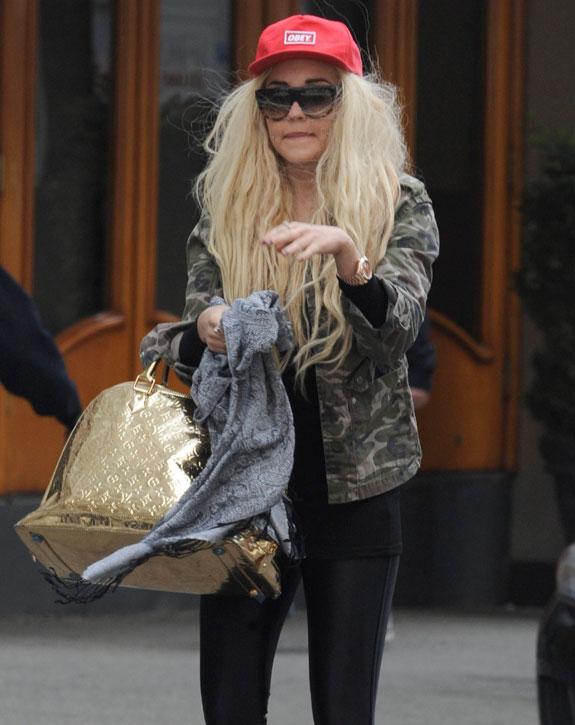 Fears are growing for Amanda Bynes amid new reports of ever increasingly bizarre behavior
As OKMagazine.com previously reported, Bynes' erratic behavior has been raising eyebrows, and concerns, over the past few months, starting with her drastic new appearance—transforming from all-American clean cut Nickelodeon child star to grunge Goddess, including cheek piercings and unkempt hair extensions.
Article continues below advertisement
In addition, Bynes has seemingly cut all contact with her once very tight-knit family, and these days is more often than not seen walking the streets of New York on her own, leaving people worried that she has no-one looking out for her best interests and no support network to fall back on during what appears to be very troubled times.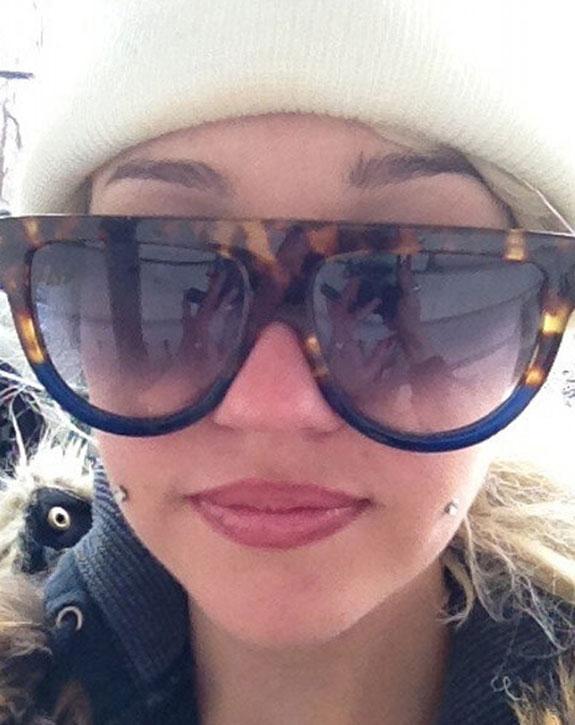 Amanda's appearance has changed dramatically over the past few months with the addition of cheek piercings and unkept hair extensions
"Amanda has been spotted wandering the halls of her apartment building at all hours of the night," a source tells Radar. "She talks to herself in language that is non-sensical and has been hearing voices. Amanda is also extremely paranoid and thinks there are tracking devices in the smoke alarms in the apartment. She looks completely disheveled and she is scaring some of the other residents in the building with kids."
Article continues below advertisement
Tragically, it appears that despite their obvious concerns for their daughter's well-being, Amanda's parents are "powerless" to do anything to rescue her.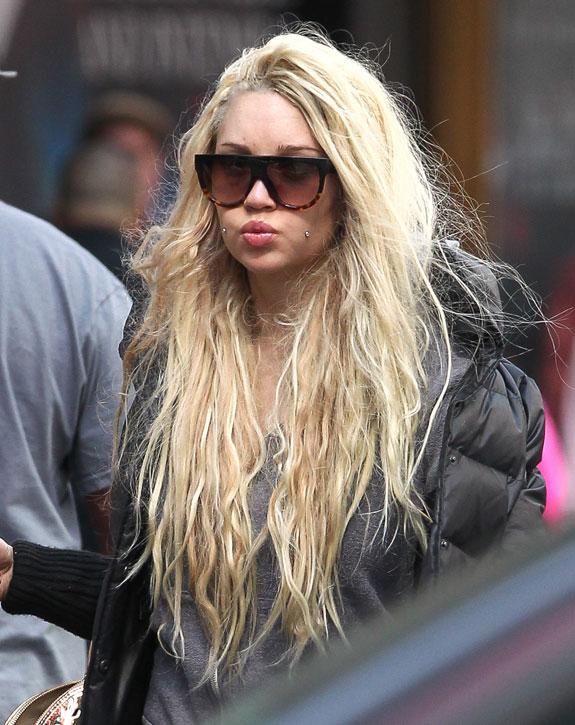 Amanda has cut off contact with her family is often seen wandering the streets of NYC these days entirely on her own
"There are no legal options available to them to help rescue their daughter at this time," the source says.
Amanda's troubles first became public last year after she was charged with several hit and runs, a DUI, a few charges for driving with a suspended license, was snapped smoking from a pipe in the back of her car and holed up in a dressing room for two hours in L.A.
Over the past twelve months Bynes has posted ever increasingly bizarre Twitter tirades and photos, but worries have been building recently after she was reportedly kicked out of the W Hotel last month for walking around the corridors naked and then, according to the NY Post, she was escorted out of a gymnastics class because staffers were concerned she may harm herself or others.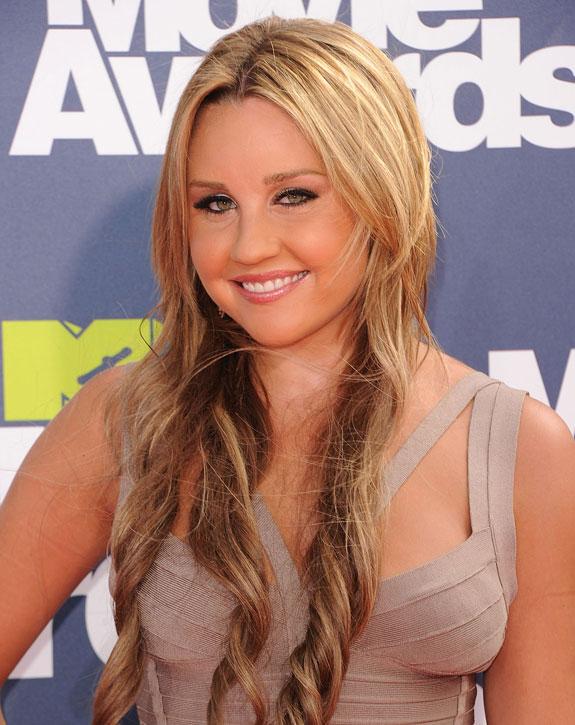 Amanda shot to fame in the mid-1990s, appearing in a number of hit TV sitcoms
Meanwhile, Amanda insists she is "doing fine" admitting only to suffering from an unspecified form of eating disorder.
"I have an eating disorder so I have a hard time staying thin," she tweeted to her half million plus followers at the beginning of April.
Do you think Amanda needs help? Tell us in the comment section below and tweet us @OKMagazine