NEWS
Forks Documentary Hits Stores Same Day as 'New Moon' Release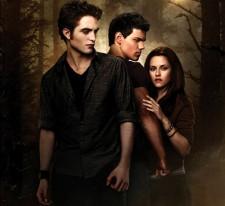 For all the Twi-hards out there who in bare-knuckled anticipation of the New Moon DVD release, get ready for a bonus. Twilight in Forks: The Saga of the Real Town single disc DVD hits stores on March 20, the same day New Moon will be released nationwide on DVD and Blu-Ray.
Located four hours northwest of Seattle, Forks, WA is a real town—and was so long before it became the fictional home of The Twilight Saga's beloved characters Bella Swan, Edward Cullen and their family and friends.
Article continues below advertisement
The documentary brings fans of the books and movies to the center of the town that's now experiencing new-found fame since it became central to Stephenie Meyer's vampire romance.
CHECK OUT OK!'s FEATURE ON THE REAL FORKS!
While vampires and werewolves don't make an appearance in the doc, there are many illuminating comments from the real townspeople, including the Forks Chief of Police, a position that Bella's dad, Charlie Swan, played in the movie.
The movie also visits Forks High School and introduces "vampire transplant" who plays the real-life role of Alice.
CLICK HERE FOR ALL OF OK!'s TWILIGHT NEWS AND PICS!
At 12:01 a.m., retailers will open their doors for special sales of both the two-disc Special Edition (est. retail price $32.99) and a Special Blu-Ray edition (approx. $34.99) of the New Moon DVD.
Both versions are packed with bonus features, including audio commentary with director Chris Weitz and editor Peter Lambert; a 6-part documentary that takes you behind the scenes; exclusive band rehearsal footage with Muse; and music videos from Death Cab for Cutie, Anya Marina and Mute Math.
Article continues below advertisement
CLICK HERE FOR ALL OF OK!'s NEW MOON NEWS AND PICS!
There is also a possibility of a new reality show coming to Forks inspired by producer Zig Gauthier.
"We're not going up there looking to cast people who have claims to the supernatural," Gauthier explains.
Instead of focusing on the vampire craze, Gauthier wants to keep the show more down-to-earth, without, "Forks townies pretending to be vampires and werewolves."
And yet another addition to the Twilight franchise is Twilight: The Graphic Novel.
Vol. 1 of the graphic version of the famed vampire romance will be published by Yen Press on March 16 with 350,000 copies printed the first time.
Looks like we have a lot to keep us busy while we wait for the Eclipse release this summer!