NEWS
Gabrielle Union Set To Host 'Friends' Cast Reading with All-Black Stars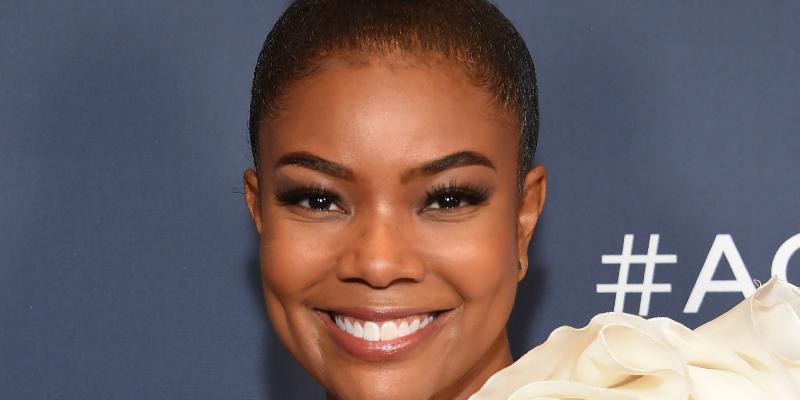 While fans of the beloved sitcom Friends hold their breath until the original cast reunites in 2021, Gabrielle Union is providing them with a special treat. On Tuesday, September 22, the actress will host a live table read of an episode with an-all Black cast.
According to PEOPLE, Uzo Aduba, Ryan Bathe, Aisha Hinds, Sterling K. Brown, Kendrick Sampson, and Jeremy Pope have signed up for a live table read to re-enact the classic episode "The One Where No One's Ready."
Article continues below advertisement
The show originally starred Jennifer Aniston, Courteney Cox, Lisa Kudrow, Matt LeBlanc, Matthew Perry, and David Schwimmer, but this time around, Aduba will play Phoebe, Bathe will play Rachel, Hinds will portray Monica, Brown will appear as Ross, Sampson will take on Joey, and Pope will be Chandler.
The event is part of "Zoom Where It Happens" — a live series presented by Black women artists to raise awareness about voting.
Following the event — which launched in partnership with Zoom on September 8 — more celebs will participate in other live readings through Election Day on November 3.
This isn't the first time that Friends has been reimagined with an all-Black cast.
Making Jen Jealous? Brad Pitt's New GF Flaunts Abs After He Reunites With His Ex
In fact, Union may be taking inspiration from Jay-Z, who replaced the original cast with all-Black actors in 2017. In his 'Moonlight' music video — which also recreated the episode "The One Where No One's Ready" — the rapper chose Insecure star Issa Rae and Atlanta's Lakeith Stanfield as the main characters.
Article continues below advertisement
While the NBC sitcom was a hit and a fan-favorite, people weren't afraid to call out that the cast was primarily all white. Later on, there were a few changes — Aisha Tyler was the first Black person to have a major role in seasons 9 and 10, while Union made an appearance in "The One with the Cheap Wedding Dress."
Co-creator Marta Kauffman acknowledged she should have done something sooner about the lack of diversity.
LISA KUDROW UNSURE OF ELLEN'S INVOLVEMENT WITH 'FRIENDS' REUNION
"I mean we've always encouraged people of diversity in our company, but I didn't do enough and now all I can think about is what can I do?" she told Page Six in June. "What can I do differently? How can I run my show in a new way? And that's something I not only wish I knew when I started showrunning, but I wish I knew all the way up through last year."