NEWS
Comparing and Contrasting Sperm Donation in Vince Vaugn's Delivery Man With MTV's Generation Cryo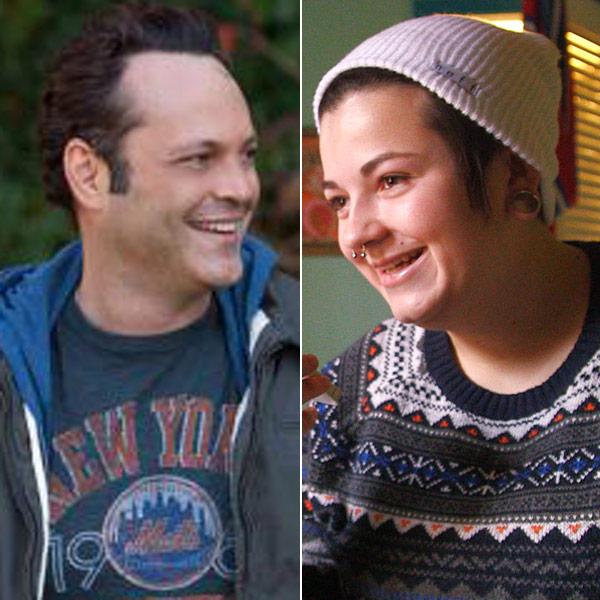 I don't know what it is about November 20-something, but this week, there's one movie and one TV show debuting about...sperm donors. The movie, Delivery Man, focuses on the daddy donor and whether or not he should identify himself to his 533 (!!!) kids, and the new MTV show, Generation Cryo, is about one girl's quest to find the man that created her via a sperm bank. Both are kinda the same concept but also, you know, different. Hence, here's the comparisons and contrasts between Delivery Man and Generation Cryo and whether or not you should 'em to your holiday must-watch list.
Article continues below advertisement
Photos: 11 Reality Stars Who Were Adopted
Storyline:
Delivery Man: Vince Vaughn's character David donated sperm 600 times 20 years ago and today finds out that 533 kids came outta that sperm and 100 or so want to meet him even though he chose to remain anonymous. Uh oh.
Generation Cryo: Breanna is a 17-year-old with two lesbians moms who used a sperm donor when they wanted to get pregnant. Now, she's setting out to find the anonymous donor who created her—and her 15 half-siblings who she's never met.
Photos: 8 Old School Reality Shows That Should Come Back
The perspective:
Delivery Man: The movie is told through David's perspective and he keeps going back and forth on if he should reveal his identity to his children. The kids (and later, the media) refer to him as Starbuck (since that's what his donor profile called him).
Generation Cryo: Breanna, who keeps the audience updated on her progress via vlogs.
Article continues below advertisement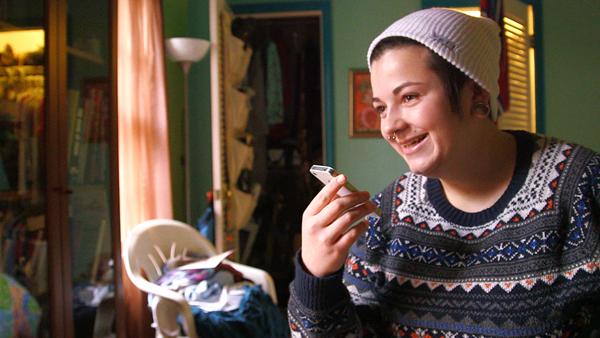 Relationship status:
Delivery Man: David's dating Emma, played by Cobie Smulders, and she's—you guessed it—pregnant with the couple's first kid. She has no idea David is Starbuck, though.
Generation Cryo: Bree's single, and she reveals in the first episode that she's a lesbian. I love that she's so upfront and to the point.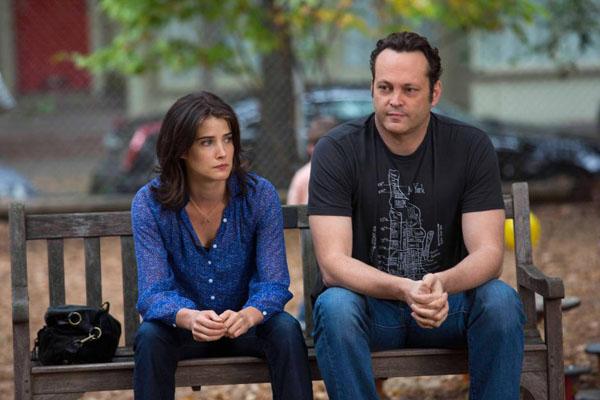 The sidekick:
Delivery Man: David's BFF is his friend Brett, a former lawyer turned stay-at-home dad to four kids. Brett is the lawyer who defends David when his "kids" sue him for hiding his identity.
Generation Cryo: We get introduced to Bree's best friend in episode 1, but I feel like we'll be seeing most of Bree alone as she goes on a journey throughout the rest of the season to find her real dad and her half-siblings.
Photos: Read Our Review of Vince Vaughn in The Internship
Supporting characters:
Delivery Man: The kids, duh. Each scene is David hanging out with another one of his kids—without them knowing. He has file information on each of the kids such as their names and what they do so he randomly creeps on them and pretends to be a stranger, basically.
Article continues below advertisement
Generation Cryo: The siblings, duh. Each episode will focus on Bree meeting a different of her half-siblings on the journey to find their biological dad.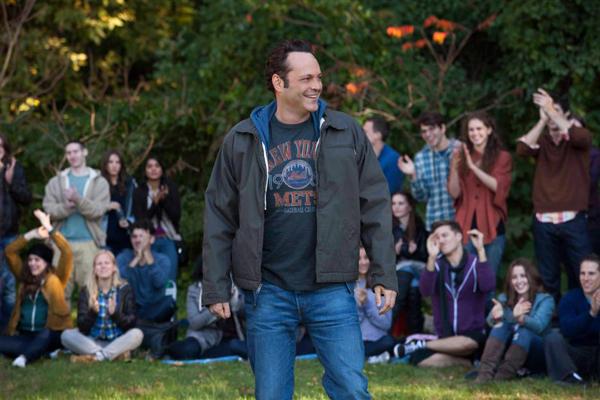 Tone:
Delivery Man: Funny, mostly. This is Vince Vaughn and Chris Pratt we're talking about. But also? It's a little bit sad. David's relationship with one of his sons in particular will make you bawl, for sure.
Generation Cryo: 50 percent funny, 50 percent serious. This isn't scripted so clearly we'll see lots of Bree's natural interactions with her family and friends (her and her half brother, Jonah, comparing their taste in girls in episode 1 is pretty entertaining), but also serious. You feel for these kids so hard.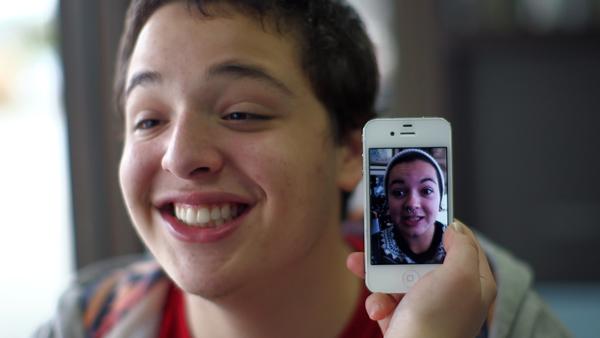 Worth seeing?
Delivery Man: For sure. The movie isn't as funny as you probably think it is because Vince Vaughn is in it (I def cried once or twice, not going to lie), but it's a nice movie that'll probably make you appreciate and love your family more, if nothing else.
Generation Cryo: Oh yes. I'm only one episode in so far but all I'm thinking is like, "Oh, I want to see the rest of these kids! And will she meet the dad?" It's really well done and really makes me curious to see how this is all going to pan out.