NEWS
George Kotsiopoulos on Hosting a Halloween Bash and What HAS to Be on the Menu!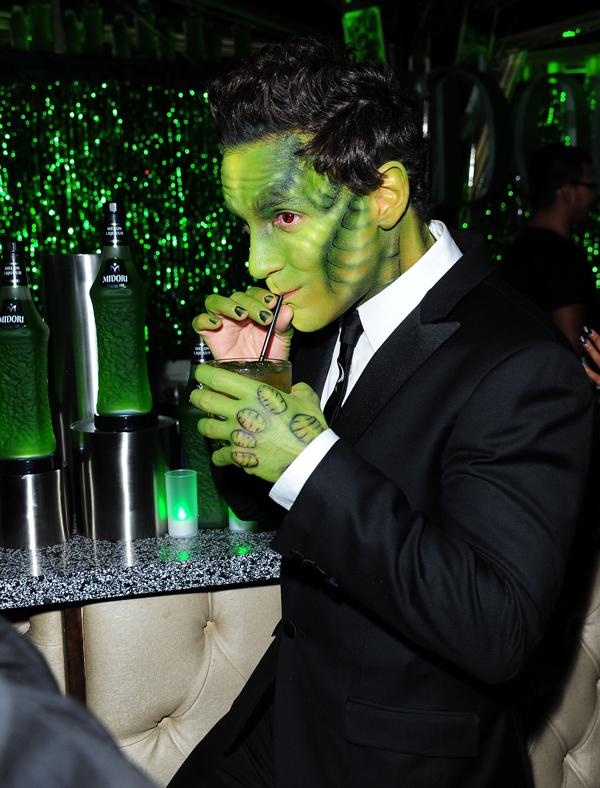 The costume was just the first step in prepping for a costume bash at your humble abode. Now you've got to prep that snack table, clean away whatever cobwebs aren't supposed to be there, and create a mood that's scary but not too scary, if you know what we mean. You don't want anyone actually crying at your party.
We caught up with George Kotsiopoulos who hosted the 3rd Annual Green Halloween Party as the Style Ambassador to Midori and talked hosting, fabulous cocktails, party atmosphere, and childlike behavior.
Article continues below advertisement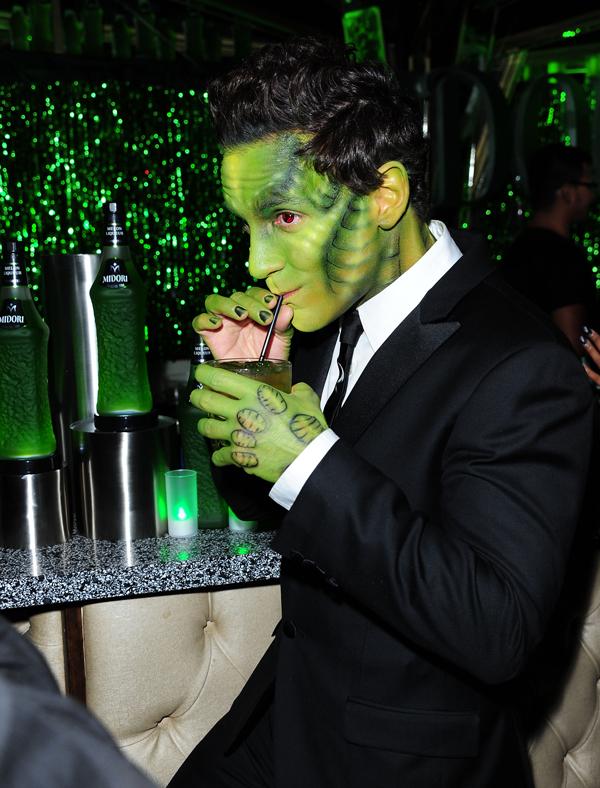 OK! Magazine: What are 5 important Halloween hosting tips?
1. Make sure your costume rivals your guests. If you aren't enthusiastic, don't expect your guests to be.
2. A signature drink is a must! Editors Note: Keep Scrolling for a List of Exclusive Drink Recipes from the Fabulous Affair
3. Lighting is key for any occasion. You want your party to look like a sexy nightclub. You can never go wrong with candlelight.
4. Always have plenty of food! People are drinking and having fun so you need to feed them. And of course, piles and piles of candy and sweets.
5. Create a party atmosphere with as many over-the-top decorations you can muster. You can never have to many jack-o-lanterns, skeletons, and cobwebs.
OK! News: Talking With Giuliana Rancic Backstage at Fashion Police
OK!: What should be on your menu if you don't want an adult Halloween party to be too kiddy?
Article continues below advertisement
GK: Delicious alcoholic beverages like the Vampire's Kiss. Halloween is supposed to be FUN and not too serious, so in my opinion, child-like behavior is encouraged. I've have way more fun as an adult on Halloween than as a child.
Photos: The Spookiest Beverages for Your Halloween Bash
Vampire's Kiss
Ingredients:
1.5 oz. Midori
1 oz. SKYY INFUSIONS BLOOD ORANGE
2 oz. Pineapple
1/2 oz. Cream
Grenadine
Directions: Shake all ingredients except grenadine. Strain over ice. Drizzle grenadine to create "bleeding" effect.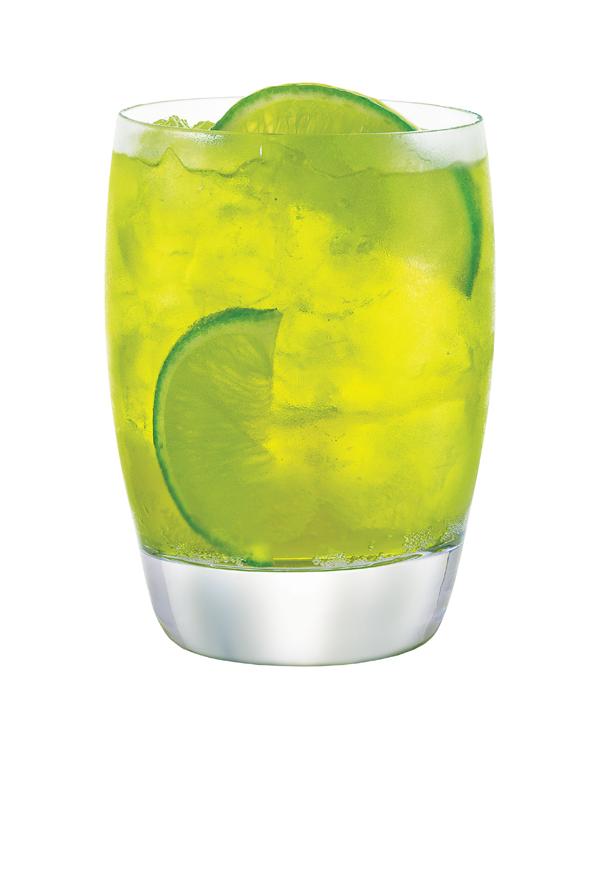 Ingredients:
1 part MIDORI Melon Liqueur
2 parts Dry Ginger Ale
Juice from 2 Lime Wedges
Pour over ice in a lowball glass
Martian Melonade
Ingredients:
1 part MIDORI Melon Liqueur
1 part SKYY Vodka
4 parts Lemon Lime Soda
Garnish with a lemon twist.
Midori Way
Ingredients:
1 oz. MIDORI Melon Liqueur
0.5 oz. SKYY Infusions Blood Orange
2 oz. Pineapple Juice
Directions: Shake strain over ice. Drizzle grenadine