STYLE
'Fashion Police's' George Kotsiopoulos Offers Day-to-Night Style Advice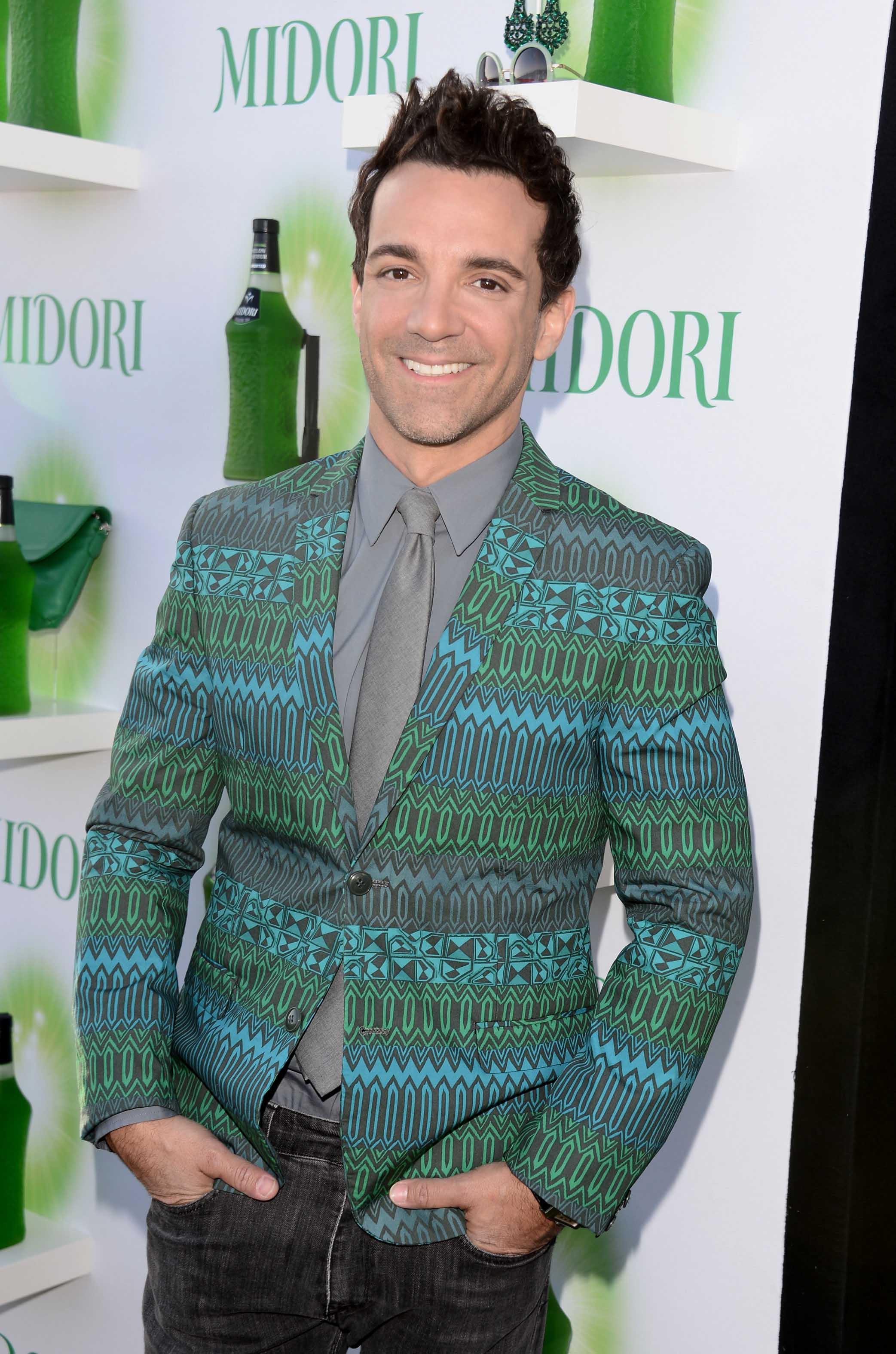 On E!'s Fashion Police, stylist George Kotsiopoulos offers his take on the good, the bad and the ugly in celeb style. But as the first-ever Style Ambassador for Midori, he's all about showing women how to "greenlight the night" for happy hour by transitioning their looks from daytime to evening. At Midori's Happy Hour Style Event at The London West Hollywood last week, George and Vampire Diaries star Candice Accola, who is the new face of the Midori ad campaign, joined revelers in kicking back delish green cocktails and checking out sweet accessories from Stella & Dot. The fashion guru took a break from the party to give us his best style scoop.
Article continues below advertisement
OK! News: The Dish On Julianne Hough's 'Lone Ranger' Makeup Look
OK!: Tell me about what you're doing with Midori.
George Kotsiopoulos: It's all about happy hour style, making the transition from your day wear to your evening wear and celebrating happy hour—greenlighting the night! But I styled the campaign with Candice Accola and I also styled her tonight. I'm a stylist. I'm a real stylist. I don't just play one on TV.
OK!: What is the best way to transition to happy hour?
GK: It's really about amping up the volume. It's really just amping everything up. You want to add more hair, more makeup, shorter skirts, making it fun, easy, sexy, things you wouldn't necessarily do for work. You have to plan ahead so if you have a sexier top underneath a jacket you could just take that off and wear the top with suit pants and grab a great heel.
Article continues below advertisement
OK! News: The Best Quotes From This Week's 'Princesses: Long Island'
OK!: How should we accessorize this summer?
GK: The easiest trend is the black and white trend. It's so easy. I love it because people already have that in their wardrobe. If you're wary of bold prints, a black and white print is a great way to go. You don't have to be afraid of looking too crazy. Everyone has a white top or black skirt or whatever, if you get a printed accessory in black and white you've got the trend. That is one of my favorite trends because it is accessible and easy to do. You really can't do it wrong.
Photos: Show Some Leg In These Chic Shorts
OK!: Which star are you obsessed with now fashion-wise?
GK: I love Rihanna because her red carpet style is very distinct from her street style and she just mixes it all up. You know who I'm really digging? Miley Cyrus. She's really come into her own. You forget Hannah Montana ever existed. She's 20 and this is the time to be doing it. Wear the crazy clothes now because you can get away with it. Trust me, when you're 30 you're going to be like, damn, why didn't I wear that when I was 20? I'm very, very impressed by her.
How do you amp up your look for evening? Share your secrets in the comments below or tweet @OKMagazine.