NEWS
Get Ingrid Hoffman's Recipe for Rosewater Raspberry Meringues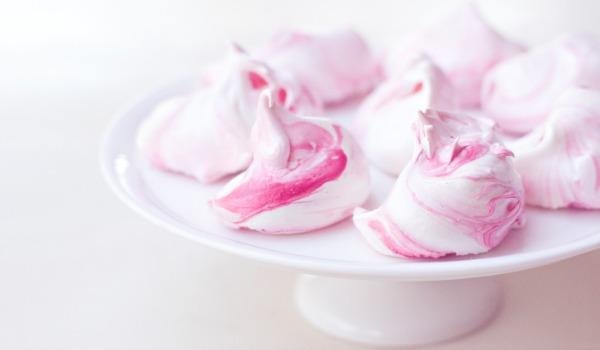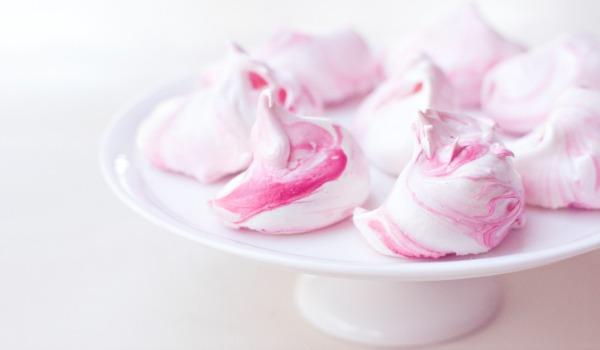 These pillowy low-fat meringues, called merenguitos in Spanish, get their delicate pink color from raspberry gelatin and their flowery taste from rosewater. Food Network's Simply Delicioso's chef Ingrid Hoffmann gives OK! the recipe for her easy-to-make, fun to eat goodies.
OK! Exclusive: 3 Tips To Help Stop Your Stress Eating
Rosewater Raspberry Meringues (makes 5 dozen)
Ingredients:
cooking spray
parchment paper
3 large egg whites, at room temp.
1/4 tsp. table salt
3/4 cup sugar
1 1/2 tbs. raspberry-favored gelatin powder, such as Jell-O
1/2 tsp. rosewater
1/4 tsp. distilled white vinegar
Article continues below advertisement
Directions:
1. Position racks in upper third and center of your oven and preheat to 250 degrees. Coat two large baking sheets with cooking spray and line with parchment paper.
2. Whip egg whites and salt in a grease-free bowl with an electric hand mixer set on high until soft peaks from. Gradually beat in sugar and gelatin powder and beat until peaks become stiff and shiny. Fold in the rosewater and vinegar.
3. Transfer meringue to a pastry bag fitted with a 1-inch-wide star tip. Spacing about 1 inch apart, pipe 1-inch- wide meringues onto sheets. Bake until meringues look set, about 1 hour. Turn oven off, and let meringues completely cool and dry in oven. Carefully lift meringues of parchment and store in an airtight container.
OK! Exclusive: 4 Workout Moves To Get Jessica Biel's Butt
Are you going to make these yummy meringues? What's your favorite sweet treat? Tweet us @OKMagazine.