NEWS
Get the Ultimate Celebrity Mom Look—LA Edition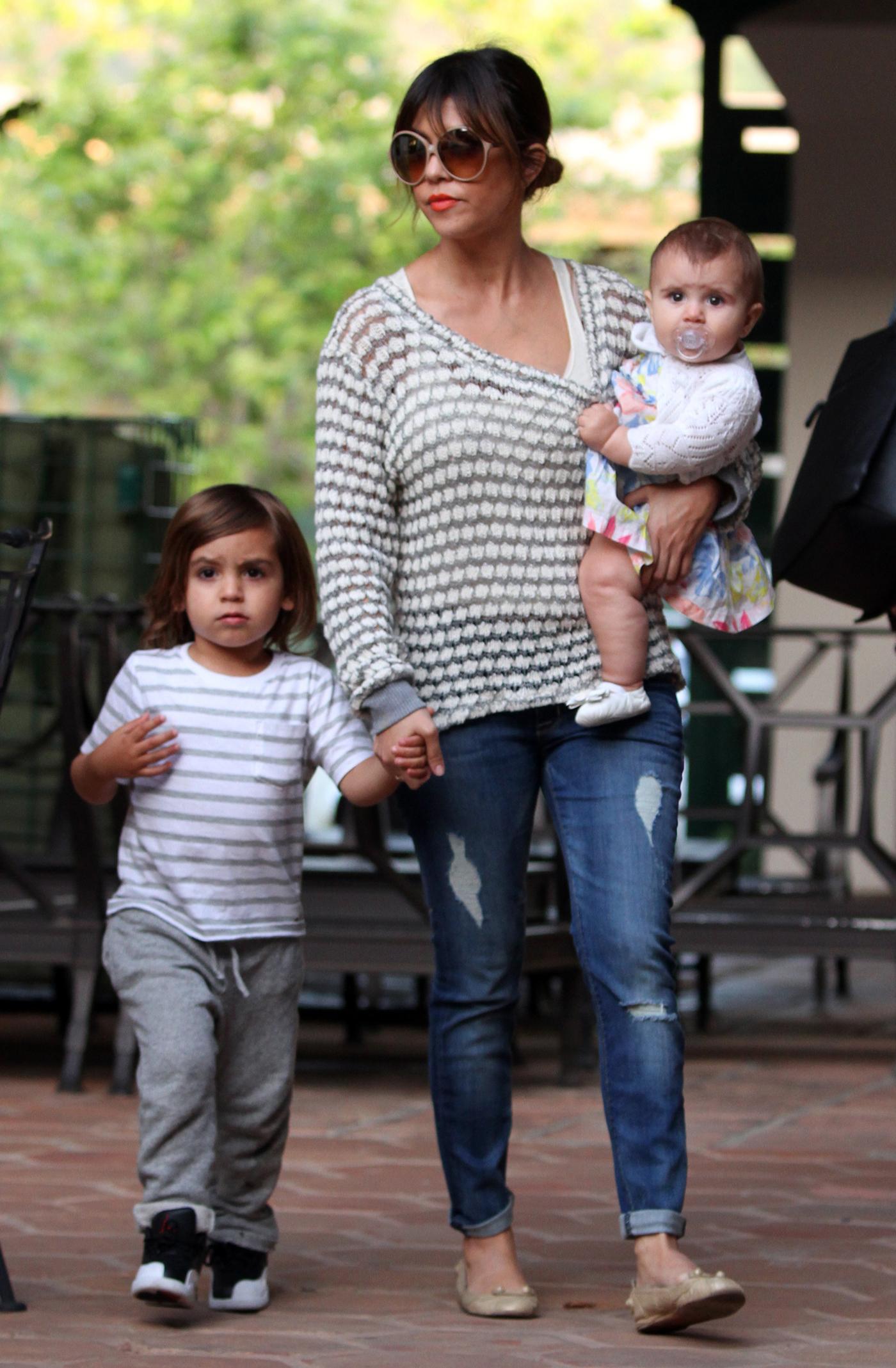 Even when they're toting around their toddlers, celebrity moms continue to bring it when it comes to fashion. Hilary Duff and Kourtney Kardashian are just two style mavens who have really uppped the ante when it comes to park chic. Shana Draugelis, co-founder of the fashion blog Ain't No Mom Jeans, looks to three A-list mommies in particular for style inspiration. "For great casual mom style, I always look to Miranda Kerr and Jessica Alba," says Shana. "Both rely on well-fitting jeans, perfectly drapey tees and ah-mazing sunglasses.  Jessica tends to use color to keep her look current:  colored denim, bright sunglasses, printed scarves, while Miranda often mixes in a bit of leather for an edge.  The other master of casual mom style?  Halle Berry.  That woman can rock a hat like it's nobody's business, and she can take a t-shirt and jeans to a whole new level."
Article continues below advertisement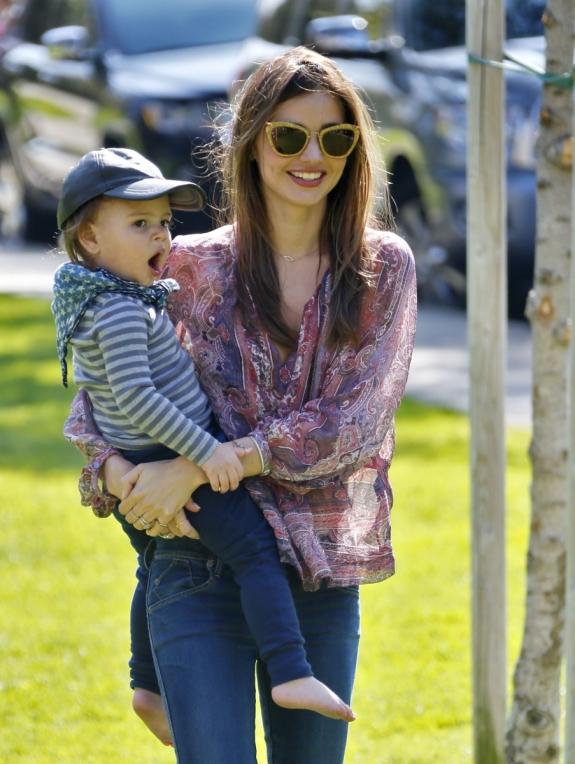 Got a Power Playdate?
Try: Miranda Kerr's Flowy Feminine Look
Article continues below advertisement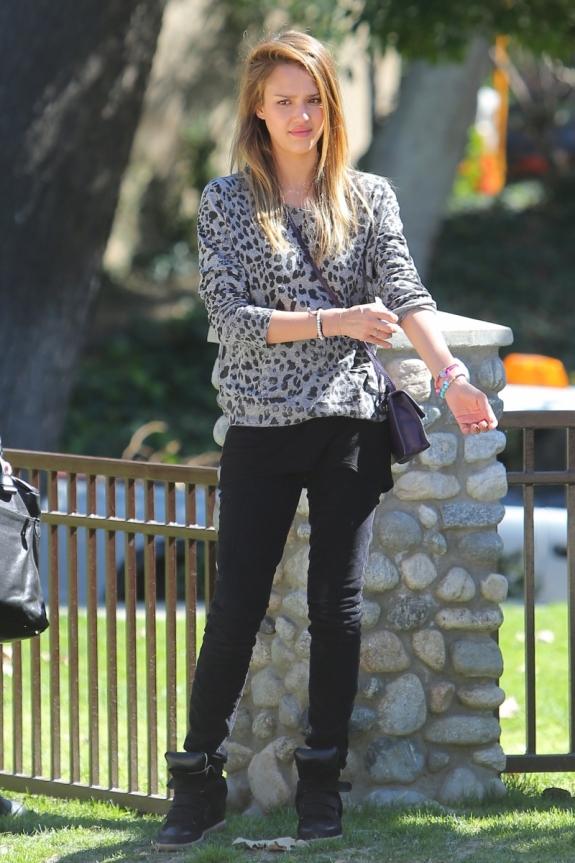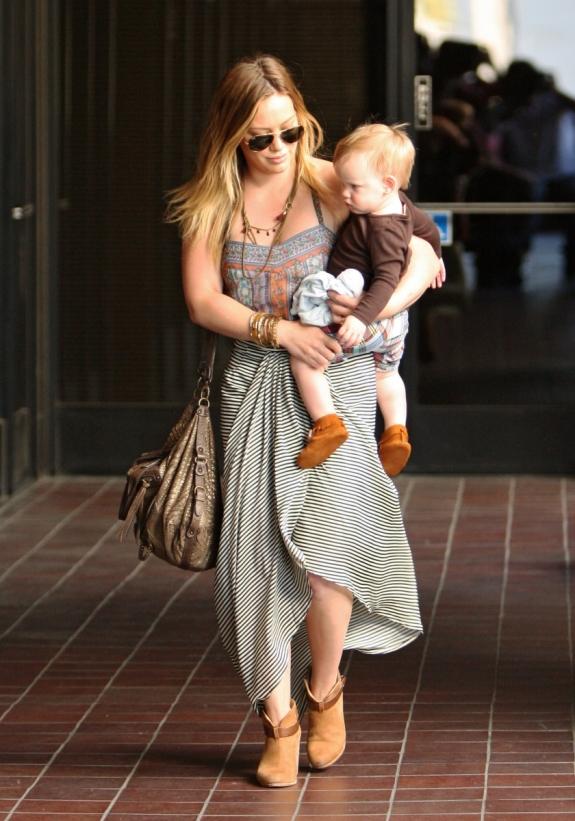 Going to music class?
Try: Hilary Duff's Boho-Chic Style
Pair a skirt with a high low bottom, like Hil's Lovers + Friends x Because I'm Addicted Parisian Skirt, with a tank and booties (I love Zadig & Voltaire's 'Pearce' Short Boot for its beautiful style but low heel). In a lengthy skirt you'll look hot but still feel comfy as you're sitting on the floor shaking a tambourine with your cutie. Seriously, try it!
Article continues below advertisement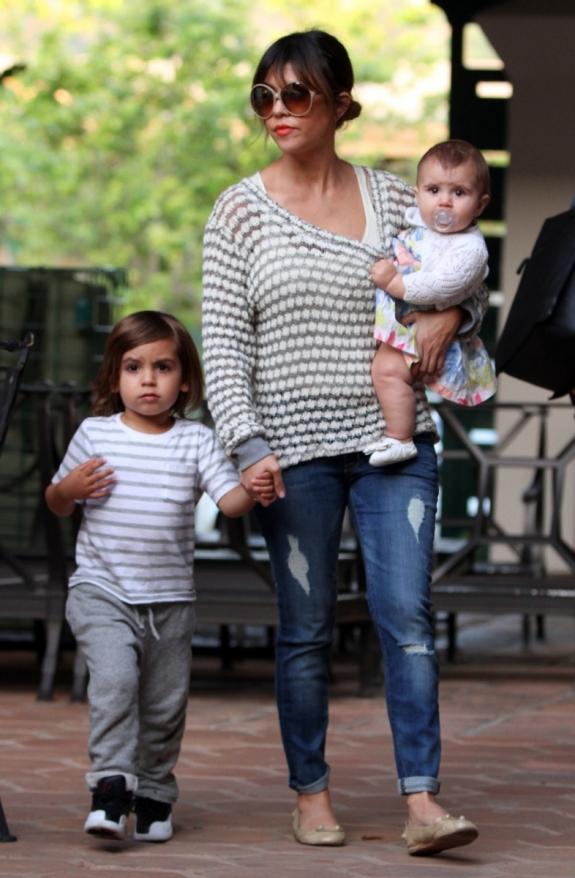 In your opinion, which celeb mom has the best overall style? Tell us in the comments below or tweet @OKMagazine.