NEWS
OK! or OMG?: Read Our Review of Godzilla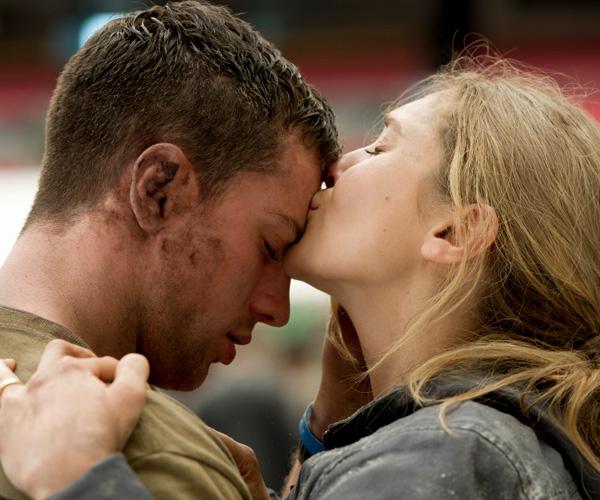 The 2014 summer blockbuster season kicks off with a bang with Godzilla! And literally, there are many explosions in this film. But even if that's not your thing, I have a feeling you'll find something in this film that strikes your fancy, whether the romantic subplot, the fact that you get to see Bryan Cranston in something other than Breaking Bad, and the fact that there are lots of guys in army uniforms. Read our official movie review below!
Article continues below advertisement
PHOTOS: JJ Abrams Tweets First Pic from Star Wars VII!
Clearly this film is a re-make of the Godzilla franchise and most recently the 1998 version, but in case you are unclear—Godzilla is about a giant, mutant lizard that runs rampant on Earth and the humans' attempts to stop it. The '90s version takes place in Manhattan, but the 2014 version starts off in Japan, then Hawaii, and eventually the creatures (plural) cause havoc on the city of San Francisco.
OK! News: Read Our Review of Seth Rogen and Zac Efron in Neighbors
The main player is the film is Aaron Taylor-Johnson, who plays Ford, a young Leitenant who just returns home to San Francisco to his wife (Elizabeth Olsen) and young son from training. He abruptly gets called over to Japan, where his father, played by Bryan Cranston, gets into legal trouble for investigating the "quarantined area" of the city that killed his wife and Ford's mom 15 years prior. Eventually the father and son duo visit the quarantine area again and figure out it's "quarantined" because these mutants are hiding there, and then, with the help of some scientific professionals, have to figure out what created these two creatures in the first place—and how to get rid of them. So yes, then the film takes us as they follow these creatures from Japan to Hawaii to San Francisco.
Article continues below advertisement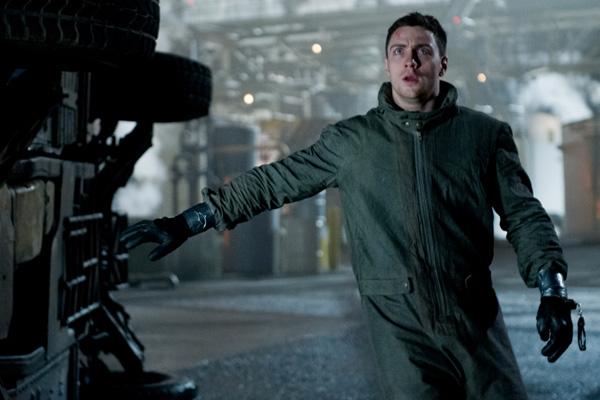 PHOTOS: Best Dressed from the Cannes Film Festival
The most impressive part of this film, obviously, is the special effects. The whole time I was watching I just kept thinking "whoa, this is expensive." I also often thought "OMG, what if this ever happened in real life?" but then I tried to get out of that depressed state and back into the movie.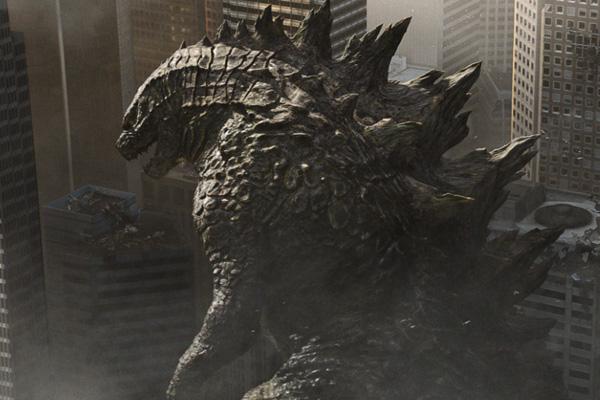 And, personally, I'm not typically a major action-flick kinda girl, but this one totally kept my interest. It might be because of the mesmerizing special effects I just talked about, but it's also probably because seeing Aaron Taylor-Johnson in uniform is not a terrible way to spend two hours. I think he might be my new celebrity crush, guys.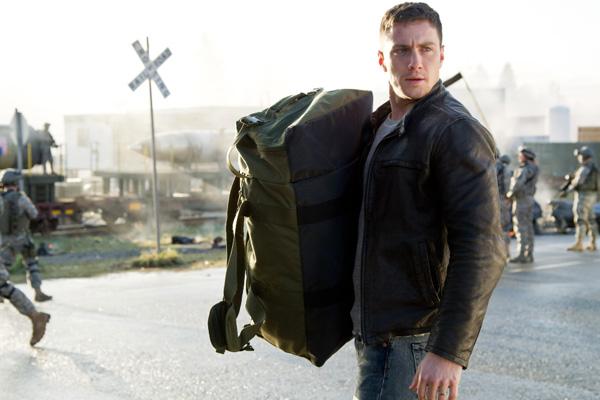 Elizabeth Olsen playing his wife, Elle, was weird to me, though. Even though they're portraying an army couple, both of these actors seemed too young to have an almost-five-year-old son and an established life together. But still, I didn't hate seeing them together on-screen—though most of their time was spent talking via phone, with Elle home at work as a nurse in San Francisco and Ford protecting the universe while in transit from Asia to the USA.
Article continues below advertisement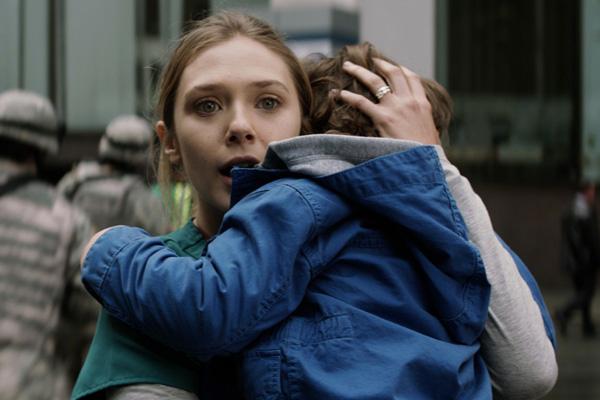 And seeing Ken Watanabe, who plays the Japanese scientist on the case, who didn't say much in the film but did a whole lot of this "confused" squinty face before a genius idea came to him: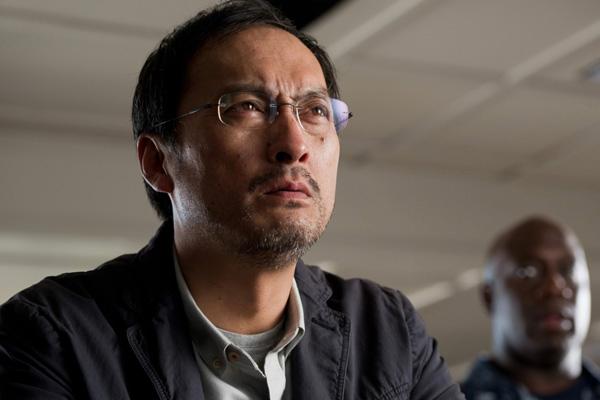 Also, the ending is truly wonderful and heartwarming, and following Ford's journey from Japan to America is very intriguing in the "what's going to happen next?" kinda way. My only gripe? Something I didn't like happens 45 minutes into the film. You'll know that moment. Go watch it and then report back.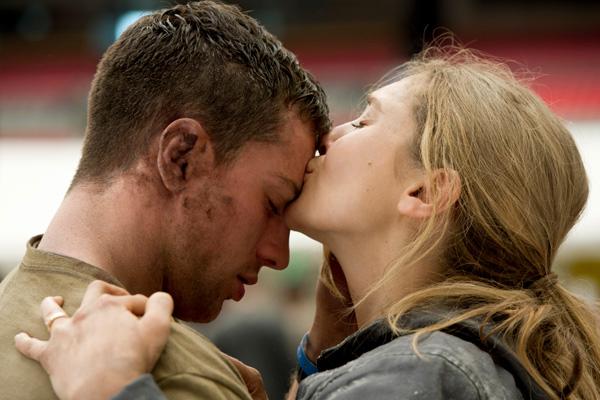 OK! or OMG?: Has this movie turned me into an action-flick fan? I won't go that far, but I will give this one an "OMG" for its combination of touching moments, easy-to-follow plot, impressive visuals and of course, fantastic choice in leading guy. Also? See it in IMAX.