Archive
OK! or OMG?!: Read Our Review of Zac Efron and Seth Rogen's Neighbors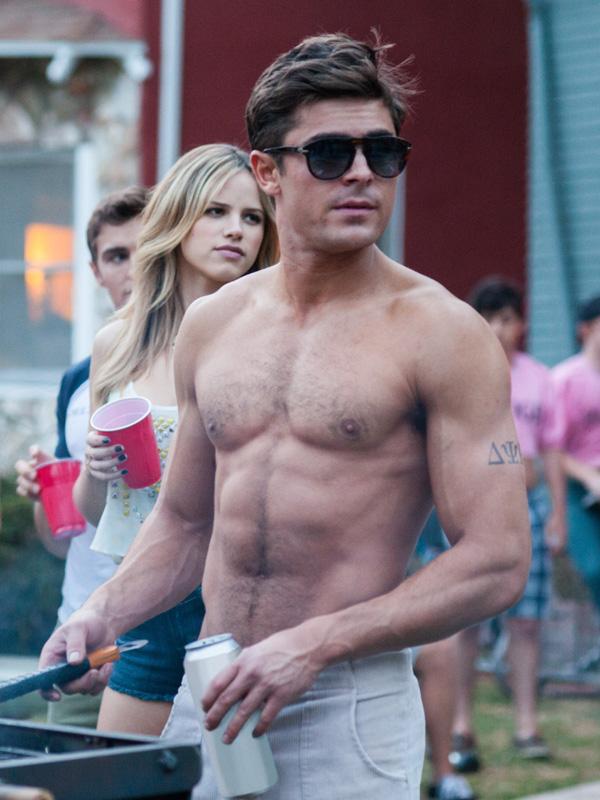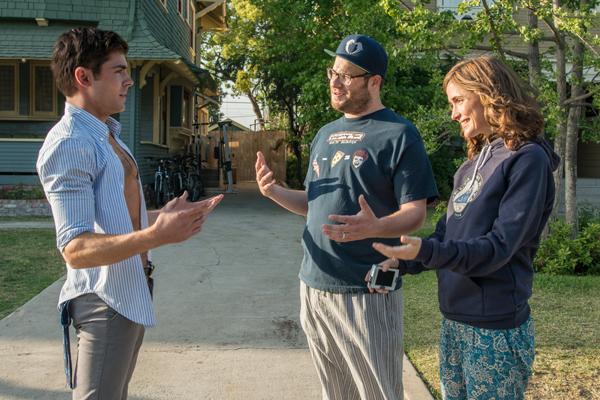 Is Zac Efron without his shirt on enough to make bank at the box office? Probably, but before you buy your ticket to see Zefron's abs on the big screen, here's what you need to know about Neighbors including its highlights, its not-so-great moments, and the film's supporting actor who stole the whole darn show:
OK! News: Will Zac Efron Get Naked for His Next Movie?!
As the title suggests, the movie is about a new family who move in to a new neighborhood right before a frat house moves in next door. The family tries to make nice with the brothers and vice versa, and the majority of the film is about whether or not they can both live there peacefully together. For one, the frat's loud parties are not exactly good for sleeping babies...
Article continues below advertisement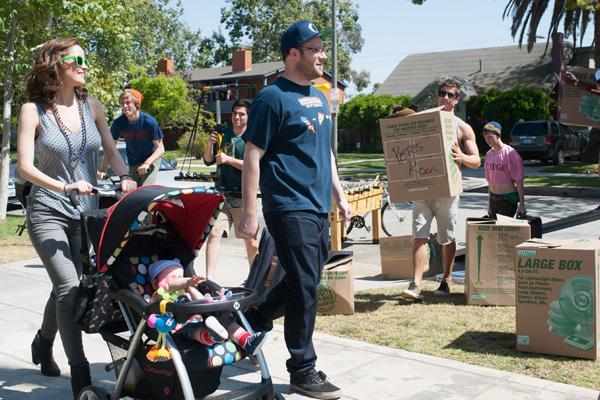 Zac's character Teddy, the frat President, doesn't come into the picture until at least 20 minutes or so into the film, but the first few minutes do feature hilarious albeit brief cameos from a few other famous faces. So don't be confused if you spot someone from SNL, someone else from New Girl and a third person from Pitch Perfect on-screen in the first few moments...
Also, don't worry, there's plenty of shirtless in the rest of the film Zac Efron to make up for his lack of presence in the first few minutes. Phew.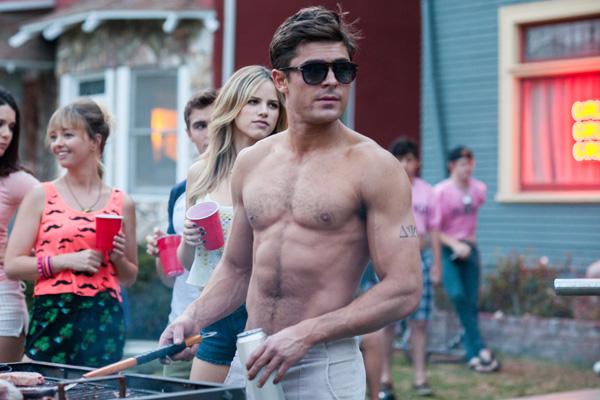 For the most part, the casting for this film was pretty on-point. Zac and Dave Franco are great as leaders of the fraternity, and Seth has certainly perfected the lazy pot-head daddy role (his character, Mac, feels lame and old) by now. But Rose Byrne? I dunno. Her playing the cool mom, Kelly, in this movie felt weird to me. Maybe because she was trying too hard to keep up with Seth's improv or maybe because the film features a lot of talk about her breasts being so engorged from breast-feeding. Like, her breasts are so not large in real life!
Article continues below advertisement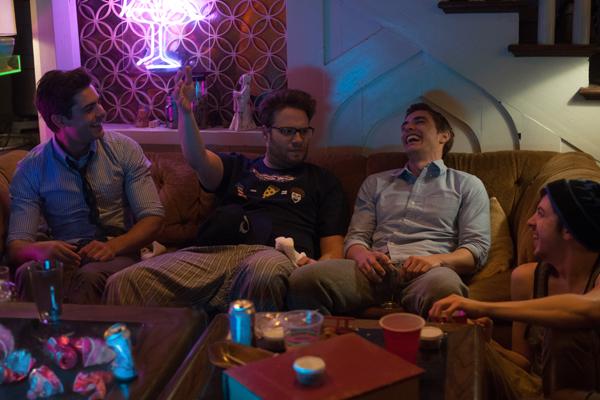 WATCH: Zac Efron and Seth Rogen Dress up as Teenage Girls on The Tonight Show
But Ike Barinholtz is just the best. He plays Mac and Kelly's recently-divorced best friend, Jimmy, so it's very much a supporting role, but every time he is on-screen he is hilarious (and not that far off from his Mindy Project character, Morgan). He also has two of the funniest lines in the film, if you ask me—one where he talks about Lea Michele from Glee and another where his answer to "what is the biggest cause of probation in fraternities?" is "RAPE." You had to be there.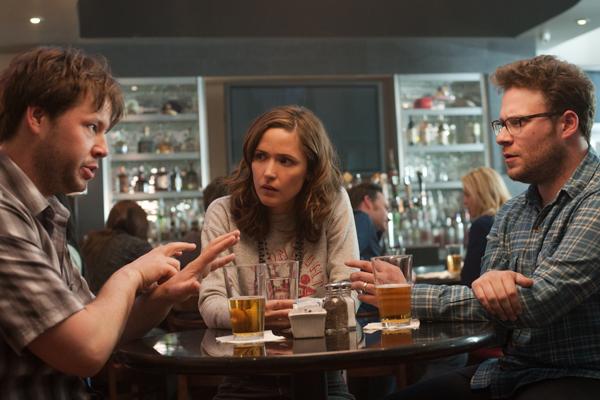 Going into Neighbors you might expect to see a film that's as funny as Knocked Up or as charming as 17 Again. It is neither. It is funny, for sure, but when the married couple and the frat bros go to war and try to sabotage each other for almost the whole movie, it just gets old. We saw this trope in The Other Woman as well and at this point it's just too overdone.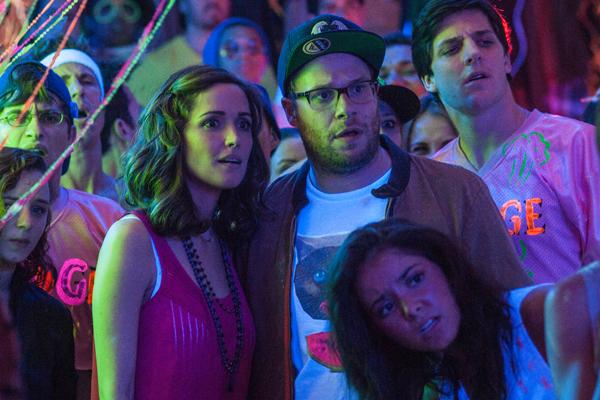 Article continues below advertisement
There are lots of memorable scenes in the movie though. There's one where Kelly can't breastfeed because she had been drinking and she has to figure out an alternative solution, another where the frat house throws a Robert DeNiRo themed party, and a third where Kelly, Mac and Jimmy do amazing celebrity impersonations. But the best scene is most definitely the last one, which takes place post-graduation and shows what Teddy's been doing with his life after college. We won't ruin it, but let's just say you won't mind 90 seconds or so of this:
OK! or OMG?: Some of the scenes (including many sex ones and far too many references to marijuana) are OMG-worthy as in, like, how did this get put on film? But overall, the plot is not too original and this comedy, while funny, isn't Seth Rogen's best work. It's OK!, but if you go you won't be mad that you wasted $13 on a ticket. Does that make sense?
Neighbors is out now! Will you see the movie? Is Zac Efron shirtless enough to get you to see the film? Tweet us @OKMagazine.